The league leaders host Hearts on Wednesday night before facing Robbie Neilson's men in Edinburgh in the Scottish Cup quarter-finals three days later.
Postecoglou said: "It's one of the quirks of Scottish football, it probably happens more often than in other leagues.
"We have already had it with Kilmarnock in the league and the League Cup semi back-to-back.
"What we have tried to do is treat every challenge separately, every game separately, every competition separately, so that our approach doesn't change.
"If you fall into the trap of lumping these games together and say 'this is going to be our approach in both these games', I don't think it works.
"We all know league games are different to cup games, we all know playing at home is different to playing away, particularly playing at Celtic Park and playing at Tynecastle.
"Even though we are playing the same opposition, we are preparing ourselves for playing two different games and we haven't looked beyond the first one, that's where our focus is.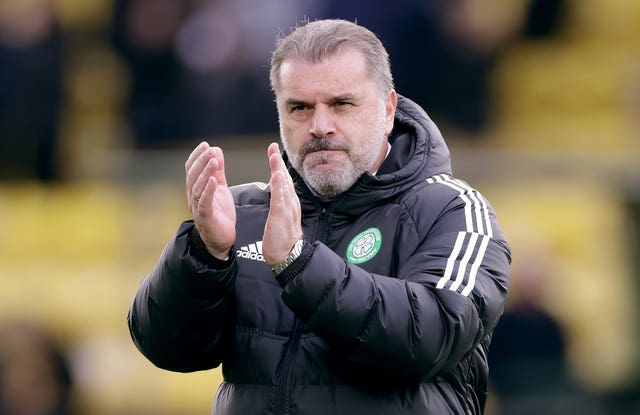 "It's going to be a good challenge, they are a good side, a very consistent side, they have had European football this year which I think has helped their players grow. They have a stronger squad this year than they had last year.
"Put all that in context, it's going to be a good challenge for us.
"But our form and performances have been pretty consistent and we want to continue that."