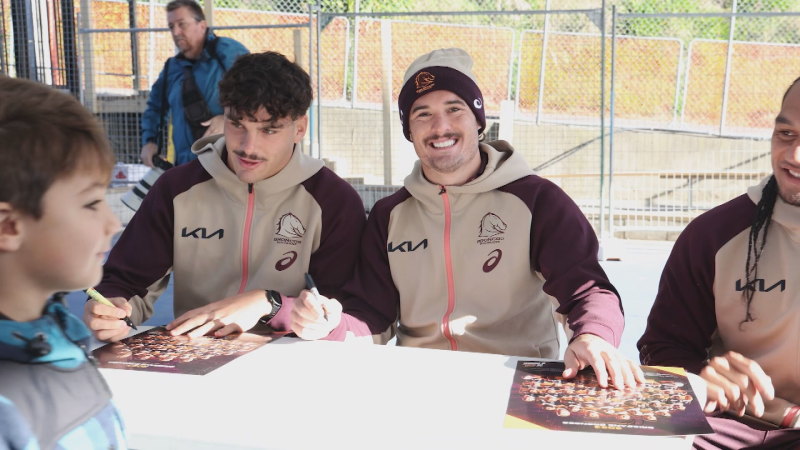 Broncos take fans to New Zealand
We're sorry, this feature is currently unavailable. We're working to restore it. Please try again later.
The Brisbane Broncos took 50 fans with them on their first trip to New Zealand since 2019. Jordan Riki also revealed they will be wearing a special jersey paying tribute to Napier, which was devastated by flooding earlier this year.