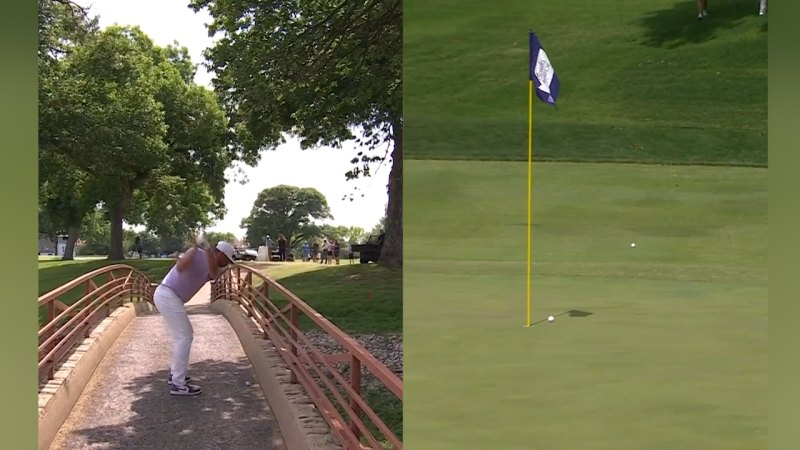 Cult hero Michael Block forced to play from bridge
We're sorry, this feature is currently unavailable. We're working to restore it. Please try again later.
Days after his final round heroics at the PGA Championship, Michael Block has come crashing back to earth, shooting an 11-over par round to be sitting last after the first round.