Anthony Davis was compared to Wilt Chamberlain by his coach Darvin Ham who revealed the nickname he's given AD.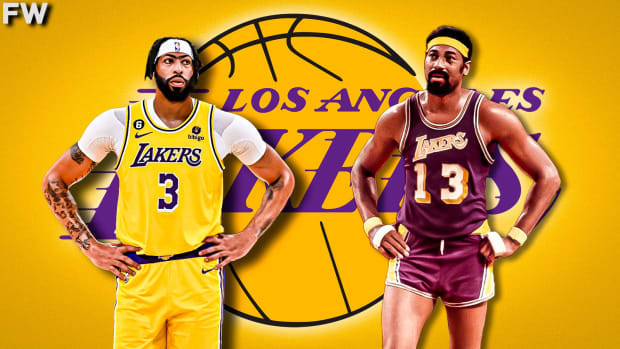 Anthony Davis is proving to the world that he is still the superstar-level talent everyone knows him as, dominating in LeBron James' absence.
Davis put up 30 points and 22 rebounds in the Lakers' win over the Memphis Grizzlies. This led to coach Darvin Ham revealing that he calls AD 'Wilt Davis'. an homage to Wilt Chamberlain.
Davis has averaged 33.0 points and 13.8 rebounds in his last 5 games, carrying the mantle of the Lakers proudly in LBJ's absence. Tonight's win over the Grizzlies also allowed the Lakers to finally enter the play-in, ending the night as the 9th seed in the West.
---
What Do The Lakers Need To Make The Top-6?
The goal of being a top-6 seed is looking more realistic with every win that the Lakers pick up. They are just 2 games behind the 6th-seeded Golden State Warriors and have won the season series against the franchise. The Lakers are a genuine threat to the middle of the West now. Their performances since the trade deadline also prove that the team would be a nightmare for any team in a seven-game series.
The team has performed admirably without LeBron James and even D'Angelo Russell. Anthony Davis has facilitated winning but the 17-time champions look pretty average when he's not on the floor.
The franchise needs a solution for playmaking as Dennis Schroder isn't the table-setter that they need. Signing someone like John Wall out of free agency might still be a smart idea for the Lakers, though it seems they're sticking with their roster until the end of the year.
The new-look Lakers were 3-0 without LeBron James, so if they can reach .500 over the next 10 days and get LBJ back, a deep playoff run may just be on the cards.
We sincerely appreciate and respect you as a reader of our site. It would help us a lot if you follow us on Google News because of the latest update.
Thanks for following us. We really appreciate your support.