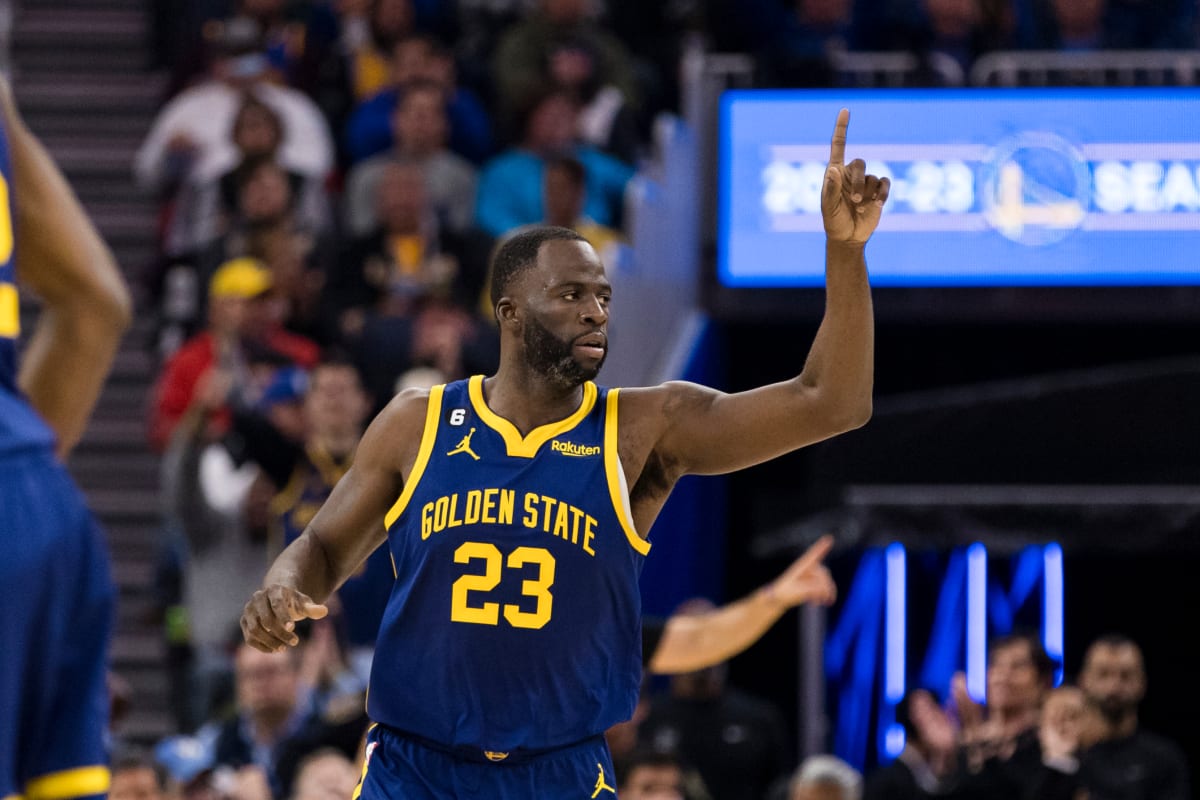 Draymond Green was concerned about whether he'd return to the Warriors after the Jordan Poole punch
Green wanted the opportunity to make things right
The Warriors elected to keep Green over Poole
Forward Draymond Green is one of the best players on the Golden State Warriors, and there's no doubt that he has helped them win four championships. However, Green has also gotten in some trouble when it comes to things outside of NBA games.
We previously saw Draymond Green punch his former teammate Jordan Poole in 2022, and since then Poole has been traded to the Washington Wizards. When speaking recently, Green admitted that he doubted he would have an opportunity to redeem himself with the Warriors, and it seems as though the forward thought his time with the Warriors was done.
"What gave me doubt is that I didn't know if I would have the opportunity to redeem myself," Green said Ohm Youngmisuk. "Not [because] that thing necessarily happened. It's that, do you have an opportunity to make it right, or is that just it? It doesn't change what happened. It doesn't change that I was at fault. But I'm a human being, and human beings do wrong."
Ultimately, the Golden State Warriors elected to keep Draymond Green rather than Jordan Poole. Time will tell if it is the right decision, but the franchise has clearly prioritized keeping the team's veterans together.
Last season with the Golden State Warriors, Draymond Green averaged 8.5 points, 7.2 rebounds, and 6.8 assists per game. He is still an elite defender and anchored a championship defense in 2022.
---
Joe Lacob Gave His Take On Draymond Green And Jordan Poole's Relationship
Previously, we saw Warriors owner Joe Lacob get real about the Draymond Green-Jordan Poole relationship, noting that there was a level of concern on whether the two would work out as teammates. He also noted that "numbers" played a part in the Jordan Poole trade.
"I don't want to say absolutely that's true, I think it's fair to say there was some level of concern going forward whether that would be something that would work out.To be honest with you, I think it would have worked out and could have worked out. But I think it is fair to say, in order to make the numbers work next year, someone is probably going to be the odd man out."
It remains to be seen whether Draymond Green and Jordan Poole will ever truly make up. It is quite possible that the two will remain cold towards one another, and it is not easy to salvage a relationship after one person punches another.
---
Draymond Green Is Extremely Important For The Golden State Warriors
Some were surprised to see the Golden State Warriors keep Draymond Green over Jordan Poole, as Poole is the younger player and also better on offense. However, Green is a key cog for the team, and Andre Iguodala once explained why Green is important for the Warriors.
"He basically covering up everybody else's weaknesses," Iguodala said. "That's what he's brilliant at and he knows everything. He's in tune with the game, he knows everybody's plays.
There is no doubt that Draymond Green is a special defensive player and a leader for the Warriors. Hopefully, he has a good season with the team, and we'll see what ends up happening in the future.
We sincerely appreciate and respect you as a reader of our site. It would help us a lot if you follow us on Google News because of the latest update.
Thanks for following us. We really appreciate your support.