Johnny Youssef optimistically purchased a run-down church in Kansas City to restore it to its former glory, but after many costly incidents of crime, he said he would think twice about committing to another project in the area.
"I probably wouldn't do a project like this again unless I truly see a change," Youssef said, adding that he believes the homeless and drug problems need to be addressed. "Until those things happen, I don't think I would mess with urban Kansas City anymore."
Youssef purchased the 101-year-old church in 2022 hoping to use it as a wedding venue with a boutique hotel. But costly burglaries, theft and vandalism have blown out his budgeting and have cost him around $60,000, between replacing the materials and tools, paying workers to fix the damages, lost revenue and mounting interest on his loans.
"Unfortunately, I'm going to have to pay out of pocket," Youssef said, adding that filing insurance claims would be more costly. "I've already filed that with insurance and basically I know that if I file anything else, they'll cancel me out."
TIKTOKER SAYS HE WAS ON HOLD WITH 911 FOR 4 MINUTES TO REPORT KANSAS CITY CRIME
WATCH MORE FOX NEWS DIGITAL ORIGINALS HERE
Between the rise in crime and slow and ineffective responses from the police, Youssef believes he's on his own. 
"I realized real quick that we have to fend for ourselves," he said. "We're doing everything we can on our own to try to prevent it from happening because otherwise it just happens and there's nothing that can be done further."
Overall reported crime increased nearly 8% from 2020 to 2022, according to Kansas City Police Department data. The agency is "down nearly 300 officers from what would be our full strength," a spokesperson told Fox News, adding that violent crime has "risen over historic levels" in recent years.
Youssef has received millions of views on his TikTok videos documenting his progress on the church, typically focusing on the construction, renovation plans and decor. But after a recent burglary and expensive equipment being stolen from outside the building, he decided to speak out.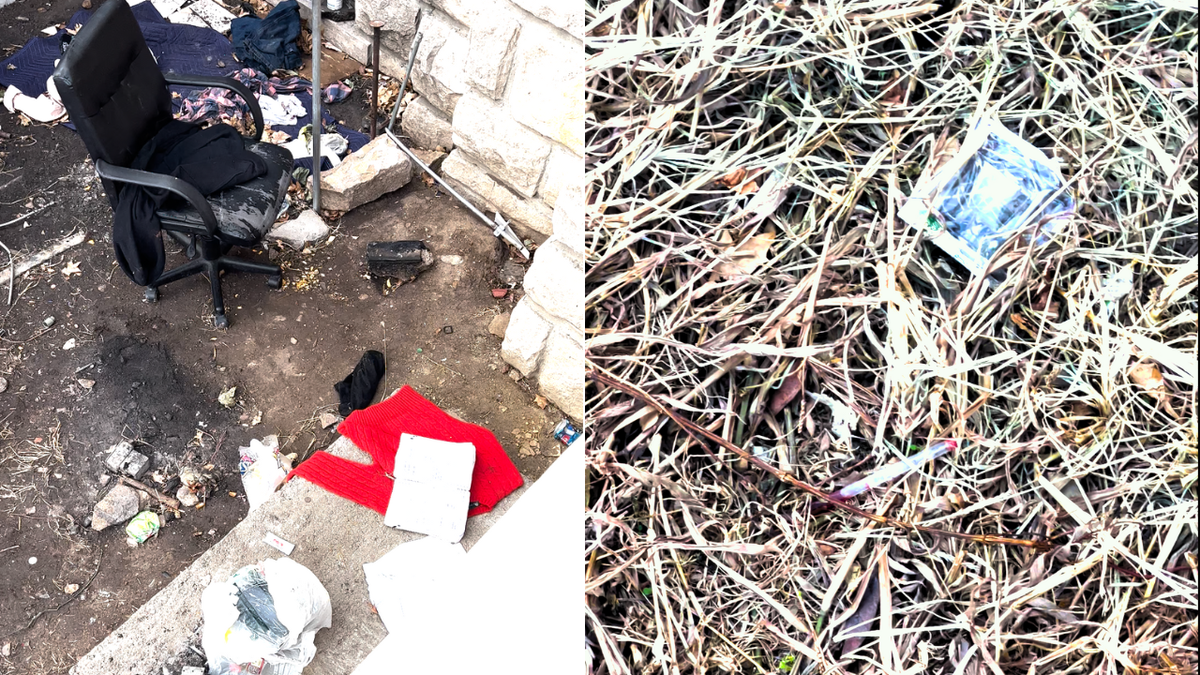 MAN FATALLY SHOOTS, PISTOL WHIPS IMMIGRANT FOR NOT SPEAKING ENGLISH DURING DISPUTE
Youssef, a real estate developer, has experience with crime disrupting projects under construction. But he didn't anticipate how badly his new building, which he decided to call Melrose Abbey, would be impacted.
"I expected that we'll have an attempted break-in here or there, but I did not expect it to be this bad," Youssef said. "I would probably say every other day the security system is ringing."
Some examples of incidents at the church include people starting a fire on the property, a man bringing furniture on a roof and refusing to leave and people stealing equipment during the day while workers were present.
Youssef has since employed a number of measures to deter more crime, like hiring an expensive monitoring company and installing an alarm system, a temporary fence, lights and cameras.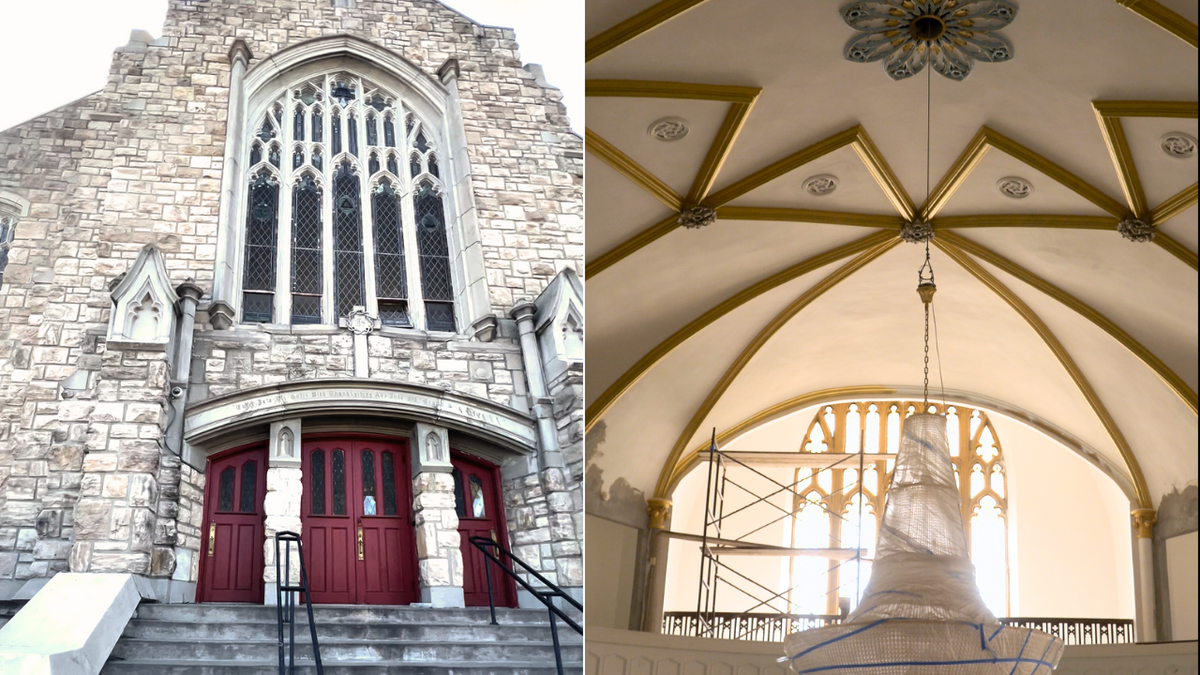 Youssef, who has lived in Kansas City for 12 years, said he was initially lenient with trespassers since many were familiar with the church, which once had ministries offering services for the homeless.
KANSAS CITY TEEN RALPH YARL, SHOT IN THE HEAD AFTER RINGING WRONG DOORBELL, SPEAKS OUT FOR THE FIRST TIME
"At first I didn't mind having someone in the front yard, staying for a little bit, I didn't mind someone using our port-a-potty," Youssef said. "They just need a bathroom or need a place to stay.'"
But Youssef realized the severity of the situation as the incidents escalated. The port-a-potty was tipped over, people were caught on camera doing drugs, needles littered the property and a fire started underneath a window shattered the glass.
"This is not just like helping a homeless person just needing grass to sleep," he said." This is people seeing how much they can push and how far they can go."
Last month, Youssef caught a white SUV on camera stealing thousands of dollars of heavy equipment from the worksite. A police report provided to Fox News states that the police caught a similar vehicle on the city's cameras by the worksite around the same time but was unable to confirm its involvement.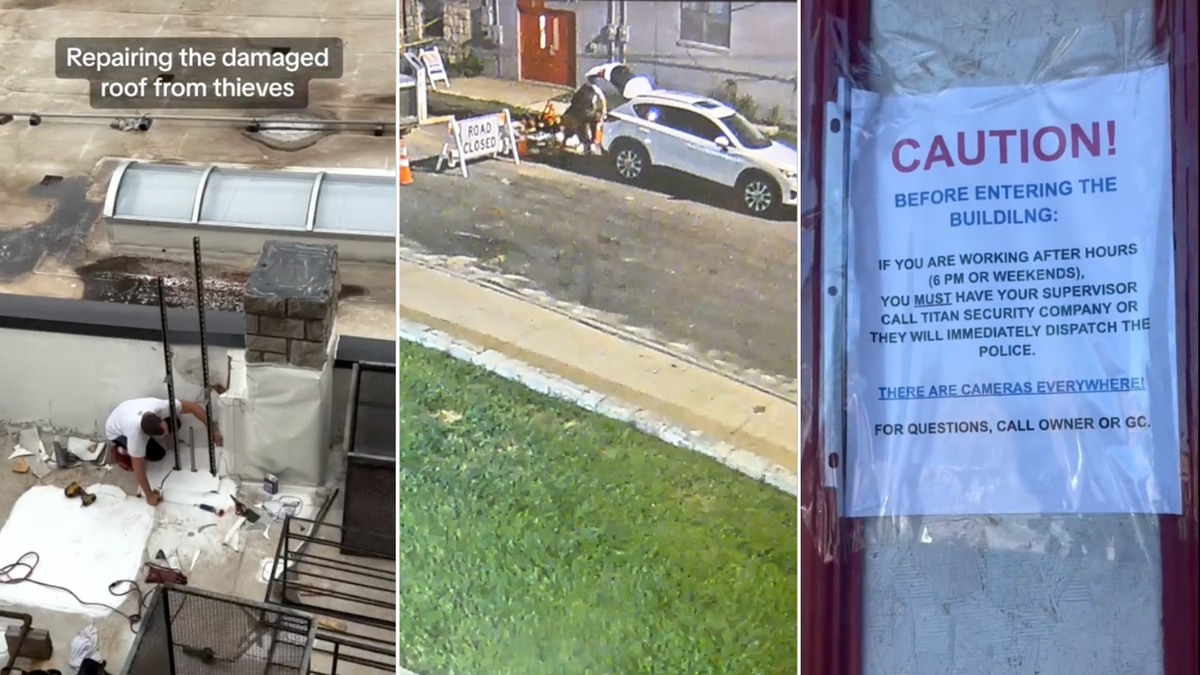 "The police officer was very nice and was very polite, and he said, 'that's not my job, it's the detective's,'" Youssef said. "I've been waiting now for two weeks and haven't heard anything from a detective."
KANSAS CITY MAN CHARGED WITH MURDER FOLLOWING SHOOTING THAT LEFT 3 DEAD, 6 WOUNDED
The police report's "conclude summary" section said there is "no detective available for assignment."
The police department spokesperson said a sergeant "made the decision based on available evidence/suspect identification etc to suspend this case pending further leads."
In another incident, Youssef said he was placed on hold for four minutes when he called 911 to report a man on the roof moving furniture and collecting wood.
Less than 46% of 911 calls are answered within 15 seconds — far below the national standard 90 percent, reported The Kansas City Star in August. Some residents have waited up to or above 15 minutes, according to Melesa Johnson, the mayor's director of public safety.
The police department spokesperson said 911 hold times improved over the last three months from 60 seconds on average to 40.
THREE KANSAS CITY POLICE OFFICERS WOUNDED IN SHOOTING DURING UNDERCOVER FENTANYL INVESTIGATION
"I can wait, but I was just wondering, 'oh, my gosh, what if someone is calling because there's someone in their house that broke in,'" Youssef said.
The TikToker also said he had to stop hiring a young kid who used to mow the lawn because of the danger from needles being found. 
"I realized, like, I have to have a professional because this is a liability," Youssef said. "So I'm sad to see that."
If his new security measures work, Youssef said he is likely to complete renovation on the venue's reception space in the next three months and the boutique hotel by next summer. Although he is still determined to make Melrose Abbey fully operational, Youssef said he wouldn't attempt another project in the urban area of Missouri's largest city unless something changes. 
CLICK HERE TO GET THE FOX NEWS APP
"I really believe in the city and I hope that our leaders and the mayor would really take action," Youssef said.  "If we really want to help those addicted to drugs and those on the streets, we really have to find ways to have them get out of that lifestyle instead of finding ways to help them not be accountable."
"Why don't we help get them back on their feet instead of just giving them free stuff or telling them we'll turn a blind eye because you are struggling?" he added. 
The Kansas City mayor's office did not respond to a request for comment.