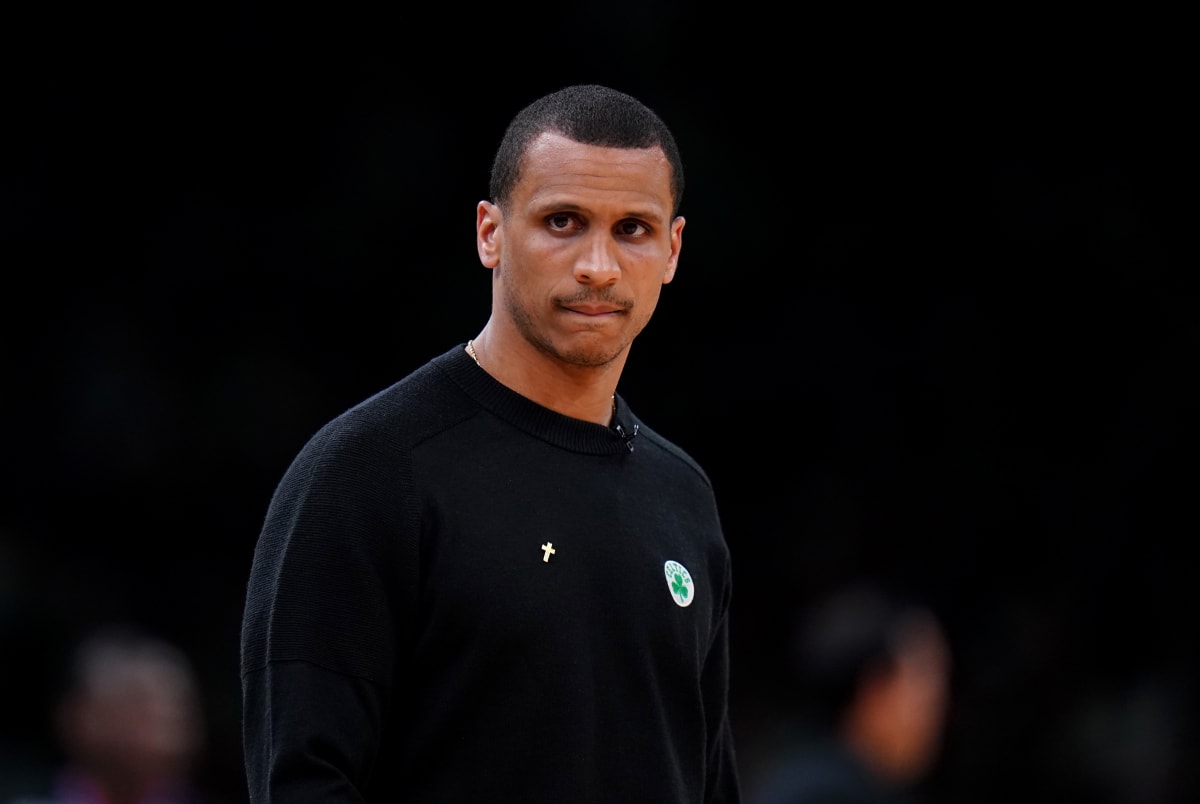 The Boston Celtics were 0-3 down against the Miami Heat at one point in the Eastern Conference Finals, but they managed to win Game 4 and Game 5, putting the series at 3-2.
A lot of the criticism throughout the series has been directed at Joe Mazzulla, with some people even calling him "clueless". However, there is no doubt that if he leads this comeback, then he will deserve praise as well.
We have also seen some calls for Mazzulla's job, but it is clear that this will likely depend on the outcome of this series. In fact recently, former Celtics player Glen Davis revealed that he believes the Celtics' coach will keep his job if the comeback is successful, but added that Mazzulla would get fired if the team loses.
"If you pull this off, you get to stay," Davis said. "If you don't, you're outta there buddy."
There's no doubt that there is a lot of pressure on Joe Mazzulla in this situation. It'll be interesting to see if he can do something that has never been done before, but the talent on the Celtics' roster suggests that it is possible.
---
Bill Simmons Previously Claimed Joe Mazzulla Wouldn't Be Coming Back
Before the Boston Celtics won the last two games, there was a lot of speculation that Joe Mazzulla would be the person to take the heat for the team's collapse. In fact, Bill Simmons stated that he didn't believe that Mazzulla would be coming back.
"I feel bad," Simmons said on his podcast. "15 years ago, I would have been destroying this coach week after week and I would have had nicknames for him and done the whole thing, but I actually feel bad for him. I think he was in a horrible situation."
He further added: "Joe Mazz, two years basically sitting in the second row — that's what my dad calls him "second-row Joe" and he just gets thrown in like, with his skeleton coaching staff. And I can't think of a worse situation that a new coach has been thrown into. It's not like they could have hired somebody else because the season was about to start."
It would be hard for the Boston Celtics to justify firing Joe Mazzulla if he made a legendary comeback from down 0-3, even if he loses in the Finals. For a rookie head coach, he has exceeded all expectations, and we'll see what happens in the future.
We sincerely appreciate and respect you as a reader of our site. It would help us a lot if you follow us on Google News because of the latest update.
Thanks for following us. We really appreciate your support.