Former NBA player gives a piece of advice to Ja Morant.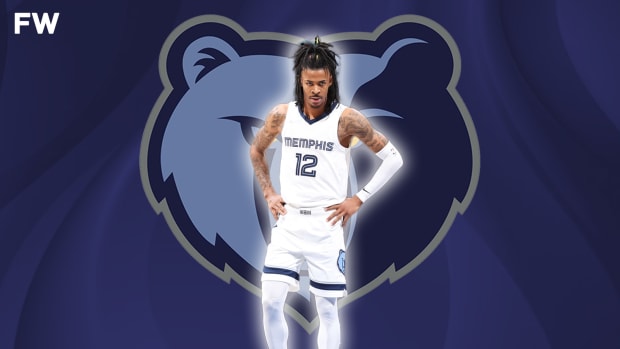 Ja Morant is on the verge of destroying a great start to his NBA career due to his off-court controversies.
Among other things, Morant is currently under investigation for brandishing a gun in an Instagram Live video. Morant was reportedly in a strip club in Glendale when the incident took place. After carefully observing the events of the last few weeks around Ja Morant, former NBA player John Amaechi talked about how Morant is taking his privilege for granted.
"How many regular 23-year-old black men can brandish a gun in a nightclub in this country right now and not expect to be dead?" Amaechi said. "This is a privilege of a different sort. … I think you could know better at 23."
Amaechi was certainly correct about Morant taking unfair advantage of his privilege of being an NBA superstar. Had he been an average citizen, he could have gotten into a lot of trouble for his recent actions.
Morant is currently suffering an indefinite suspension and is away from the Memphis Grizzlies during the most crucial part of the 2022-23 NBA season.
---
No Exact Date For Ja Morant's Return
Prior to Ja Morant's gun incident, the Memphis Grizzlies were looking like an unstoppable team in the Western Conference. Sure, they are still the third seed in the West, but their performance has dipped since Morant's suspension.
Speaking of which, it was initially rumored that Morant would receive an automatic 50-game suspension for violating NBA's laws. But NBA insider Marc Stein has recently corrected his statement.
"I stated something incorrectly on today's podcast," Stein revealed. "A firearm on team premises is indeed a violation of NBA rules and subjects the player to discipline… But there is NO specific suspension length in league bylaws. Suspension length is imposed at the commissioner's discretion."
As per Stein, NBA commissioner Adam Silver has complete control over how many games Ja Morant will be away from the team. The number will depend on the result of the ongoing police investigation on Ja.
We sincerely appreciate and respect you as a reader of our site. It would help us a lot if you follow us on Google News because of the latest update.

Thanks for following us. We really appreciate your support.