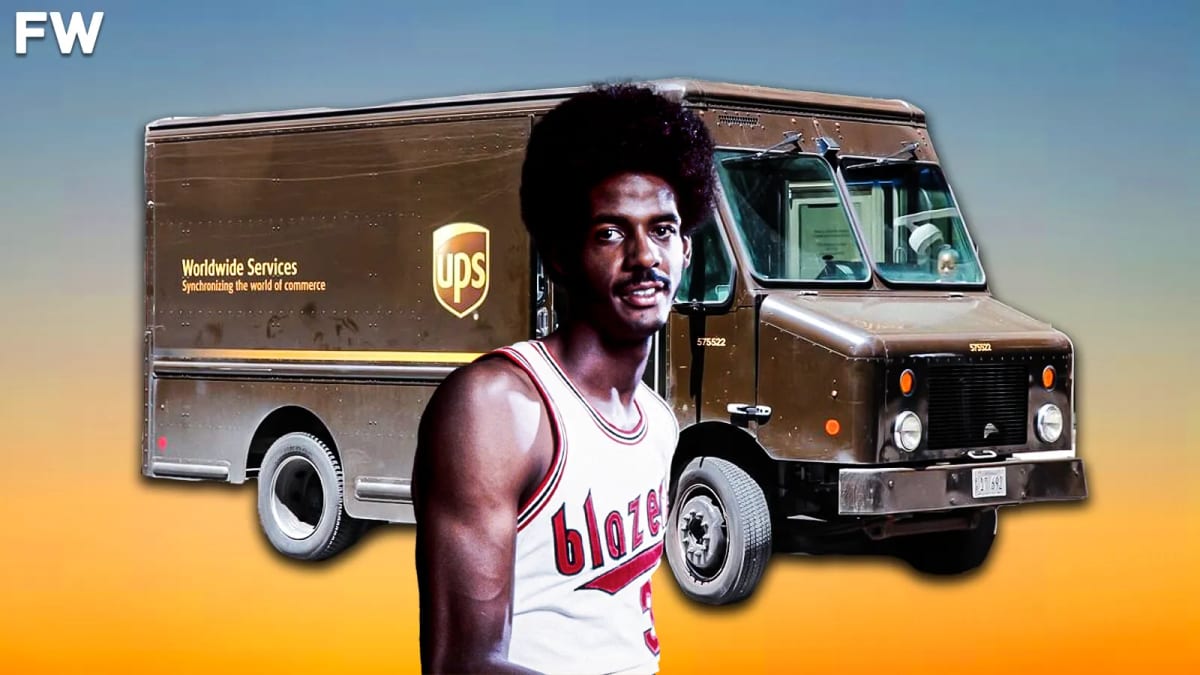 LaRue Martin Jr. is not a name most NBA players know. But they should, as his story is inspiring. In the 1972 NBA Draft, the Portland Trail Blazers drafted Martin Jr. No. 1 overall.
Martin Jr. had a solid college career at Loyola University Chicago, finishing his collegiate career averaging 18.2 points and 15.9 rebounds per game. So, it's no wonder why the Portland Trail Blazers wanted his services.
Once Martin Jr. reached the NBA, the promising play he showed in college disappeared. Martin Jr. would only last four years in the NBA, and he only saw 14.0 minutes per game.
All four of Martin Jr.'s seasons were Portland, and he averaged 5.3 points and 4.6 rebounds per game. These numbers won't wow anyone, and after the Trail Blazers traded Martin Jr. to the Seattle SuperSonics before the 1976-77 season, the Sonics cut Martin Jr. and he'd never play in the league again.
Life can be hard for a role player who has been cut from the league after just a few seasons. This is especially true of a player from the 1970s, as the money players made was nothing compared to how they get paid today.
So, there Martin Jr. was 26 years old and out of the NBA. He was known and still is known as possibly the biggest bust of a number one draft pick in NBA history.
So, the question remained for LaRue Martin Jr. What does he do for the rest of his life?
---
LaRue Martin Jr. Finds Success At UPS
After leaving the NBA, Martin Jr. went through a journey to find his next career. First, Martin Jr. got a job at Nike and worked there for a short time before getting a job with an insurance company.
After his stints with Nike and the insurance company, Martin Jr. found a new job, at a new company. This job seemed unlikely for someone of Martin Jr.'s height, which is 6'11". He became a driver at UPS.
Now, the idea of becoming a UPS driver might not sound like an upgrade in life, especially when your former career was a professional basketball player, and you'd be right to think that. For Martin Jr., becoming a UPS driver wasn't his end goal, it was a stepping stone to something bigger.
But first, Martin Jr. had to become a driver, which was no easy task, since he stood much taller than most UPS drivers. For one, the company had to sew two pairs of pants together just to fit Martin Jr. Also, fitting inside a UPS truck was also challenging as Martin Jr. didn't have as much room as the other drivers, but he made it work.
Martin Jr. would work his way up the corporate ladder at UPS. First he was promoted to employment manager in Chicago and shortly after, he moved to operations for the company.
Today, Martin Jr.'s role with UPS is leading UPS' community service projects while developing relationships with congressmen throughout Illinois. On average, Martin Jr. Receives more than 100 emails a day, keeping him busy building UPS' brand across the world.
Martin Jr. once spoke to a group of high school students, giving them advice about life and how not to give up, even if your initial dreams don't come true.
"I told them, you better have a plan A and a plan B. If you don't make it, what are you going to do with yourself?" Martin Jr. said. "There is life after sports."
Martin Jr. also explained how to deal with negative outcomes that occur throughout everyday life.
"I don't believe in saying anything negative, you have no control over that," Martin Jr. explained. "I took care of my family, did what I had to do and I'm the type of person I can't dwell off the negatives. I can't. I kept my head up high and moved onto a positive mode of life and it has treated me very well.
"When you're the No. 1 draft choice, you have a lot of pressure. I was a young man, 21, 22 years of age and you have a big zero on your back and people want you to produce. I didn't have the opportunity to produce so they called me the worst draft choice in the nation, the big bust, but as you get older you learn how to live with it and I never say anything negative about it. They can't take that No. 1 draft choice away from me.
"You just learn how to live with it and move on in life."
These words of wisdom from Martin Jr. are something everyone, old and young, should take to heart, as it can help anyone deal with a negative situation and turn it into a positive one. It doesn't matter who you are in life, we all bring value to the world.
So, even if your calling isn't becoming a successful NBA player, find something you love that can positively affect the world, like moving up the corporate chain at UPS. That's what LaRue Martin Jr. did, and you can't take that away from him.
We sincerely appreciate and respect you as a reader of our site. It would help us a lot if you follow us on Google News because of the latest update.
Thanks for following us. We really appreciate your support.