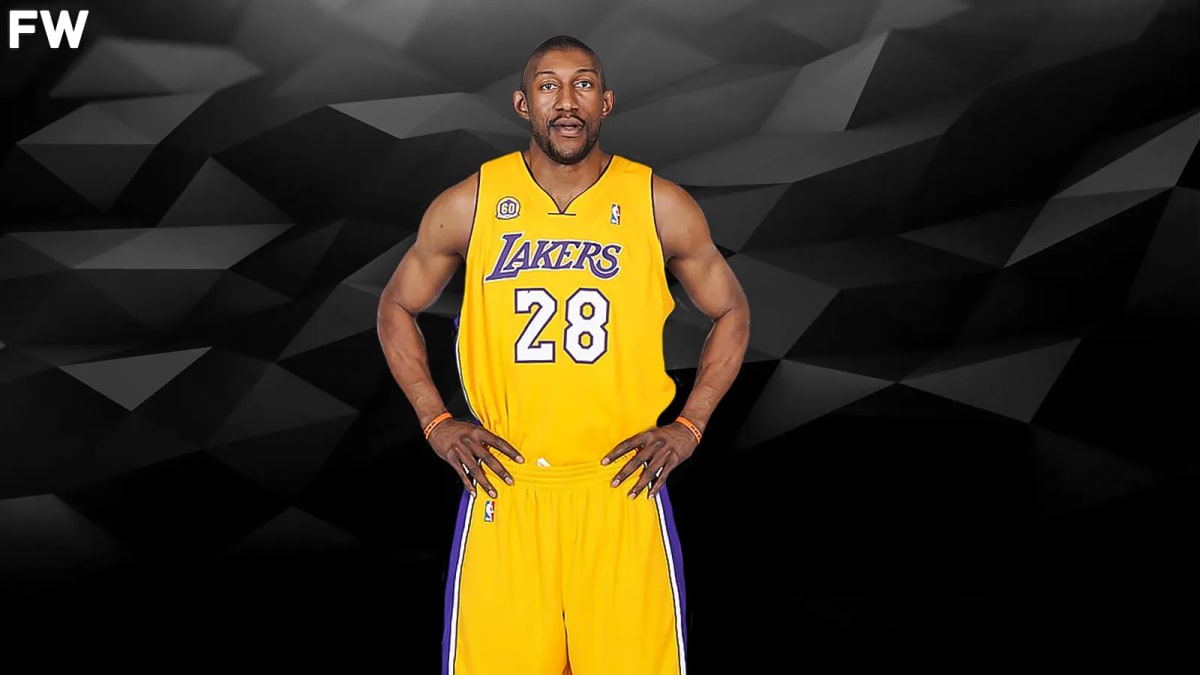 DJ Mbenga is a name that many basketball fans do not recognize. He played for the Los Angeles Lakers during their championship runs in 2009 and 2010.
What many people don't know, however, is the incredible story of how he escaped death row at the young age of 17. Born in Zaire (The Democratic Republic of the Congo), DJ Mbenga's early life was full of struggle and hardship.
He was arrested after a new regime took over in his country and faced the death penalty. But through his courage and perseverance, he was able to escape and make a new life for himself in Europe.
In this article, we will explore the incredible story of DJ Mbenga's escape from death row and how he went on to become a successful basketball player. We will also highlight the lessons we can learn from DJ's story about resilience, determination, and the power of the human spirit.
---
DJ Mbenga's Arrest, Escape, And NBA Career
Didier "DJ" Ilunga Mbenga was born on December 30, 1980. His father was involved in the Congolese Government, and when his term ended, a new regime started to arrest everyone involved with the previous leaders.
They arrested Mbenga's father and DJ as well. Mbenga's father was killed, and for Mbenga, he was put on death row at the age of 17. While waiting to be put to death, nine months to be exact, Mbenga's brother amazingly bribed the guard to let Mbenga go.
The guard did, and Mbenga and the remainder of his family escaped to Belgium, where he was given political asylum. It was in Belgium that Mbenga discovered the game of basketball, and he played it every day.
While playing basketball in the streets, Willy Steveniers, a former Belgian professional basketball player now turned coach, spotted Mbenga and offered to teach him the game. Steveniers became not just Mbenga's coach but somewhat of a father figure, as well.
Mbenga ended up playing for a few Belgium basketball teams, and his talent was hard to overlook. In 2004, Mbenga signed a two-year, $3.4 million contract with the Dallas Mavericks, and he'd spend three seasons in Dallas, playing 79 games and averaging 1.3 points per game.
After signing with the Golden State Warriors in the 2007-08 season and playing just 16 games, Mbenga was waived by Golden State. He then signed a 10-day contract with the Los Angeles Lakers on January 21, 2008, a signing that proved to be the best decision of his basketball career.
Mbenga eventually signed for the rest of the season, and he'd end up playing three years with the Lakers and won two consecutive titles in 2009 and 2010. After his time in LA, Mbenga played one more season with the New Orleans Hornets.
Mbenga retired after the 2010–11 season, and even though his career averages were just 1.8 points and 1.5 rebounds per game, you couldn't take away one fact that he earned… DJ Mbenga is a 2x NBA champion.
DJ Mbenga's incredible story is inspiring and thought-provoking. His journey from death row at age 17 to becoming an NBA champion is truly remarkable. It's a testament to the power of resilience, perseverance, and determination. It just goes to show that no matter how difficult things may seem, there is always hope for a better future.
We sincerely appreciate and respect you as a reader of our site. It would help us a lot if you follow us on Google News because of the latest update.
Thanks for following us. We really appreciate your support.