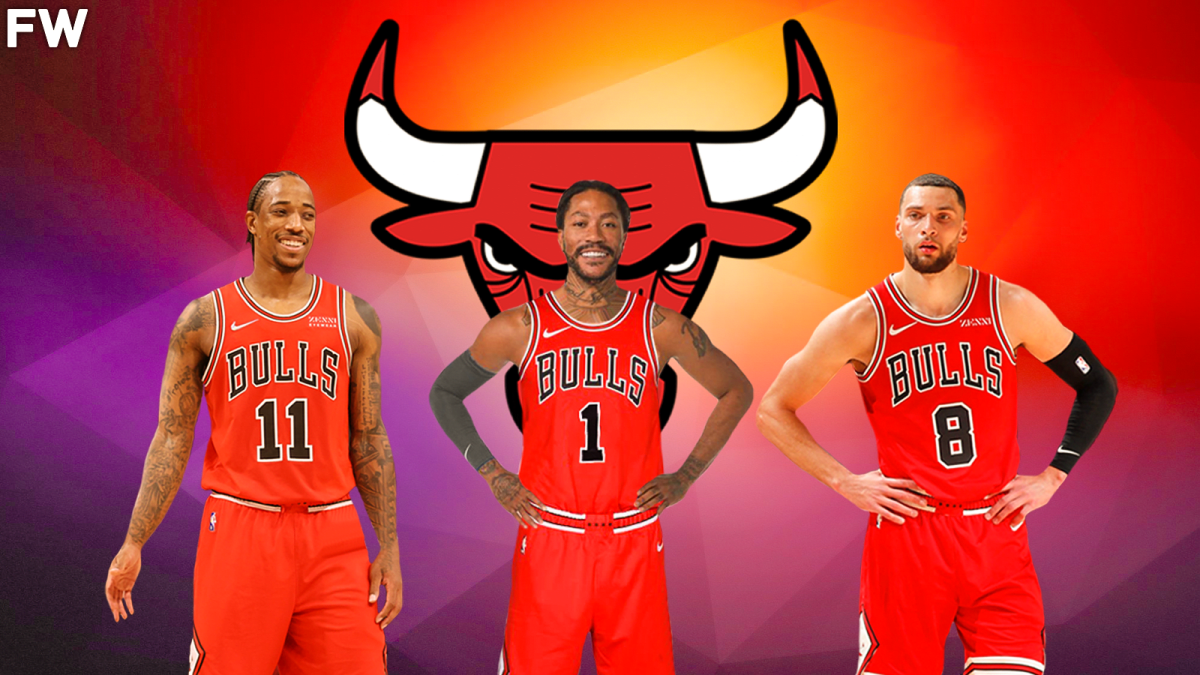 Derrick Rose has spent two and a half seasons with the New York Knicks. But there are rumors that he may not be retained by the franchise ahead of the 2023-24 NBA season.
Rose has a $15.6 million team option, which the Knicks will most likely decline. After all, he featured in just 27 games in the 2022-23 NBA season while averaging 5.6 PPG, 1.5 RPG, and 1.7 APG. Michael Scotto of HoopsHype believes it would make sense for Rose to join the Chicago Bulls if he becomes a free agent this summer.
"When I was in Chicago for the NBA Draft Combine, some executives were wondering how much gas he still has in the tank? He's got a huge number looking ahead towards next season, a team option for $15.6 million. That's a lot of money for a guy who was seldomly used. You'd imagine the Knicks would decline that option. In my opinion, I think the Chicago Bulls make a ton of sense for Derrick Rose in free agency. It would be a nice homecoming for him towards the end of his career. We saw when he was back in town how beloved he is still by that fan base. They'll be missing Lonzo Ball, and if they're trying to compete and win, he's an excellent bridge as a veteran mentor to some of the young guys on that roster, and I think he still has some gas left in the tank."
(Starts at 29:00)
Scotto revealed that Rose attracted some interest from the Milwaukee Bucks as well. So that could be a secondary destination for Rose if he becomes a free agent this summer.
If Rose returns to the Chicago Bulls, it could become one of the biggest stories of the season. Rose may no longer be the player he was when the team drafted him. But in his second stint, he can contribute to the team as a veteran leader, both on and off the court.
---
Derrick Rose Says He's Still Getting Better
During his early years in the NBA, Derrick Rose relied heavily on his athleticism to dominate games.
Unfortunately, due to multiple serious injuries, Rose lost that nuclear athleticism that made him a fan-favorite. Although Rose is in the twilight years of his career, he believes that he's still getting better.
"I still got a lot left in the tank, so it's about being patient," Rose said. "I killed my ego long ago. It's not about the ego thing anymore. It's about enjoying where I am at right now because there are a lot of older guys and younger guys that wish they were in my position. … I still feel like I'm getting better. It may sound crazy, but it's true. I still feel like I'm getting better."
It's great to see that Rose has a positive outlook on his career. If what Rose said is indeed true, the Bulls should actually try to sign him this summer.
Moreover, the city of Chicago still loves Rose and is proud of him. So, it wouldn't take long for the former MVP to get adjusted to donning the jersey of the Bulls once again.
We sincerely appreciate and respect you as a reader of our site. It would help us a lot if you follow us on Google News because of the latest update.