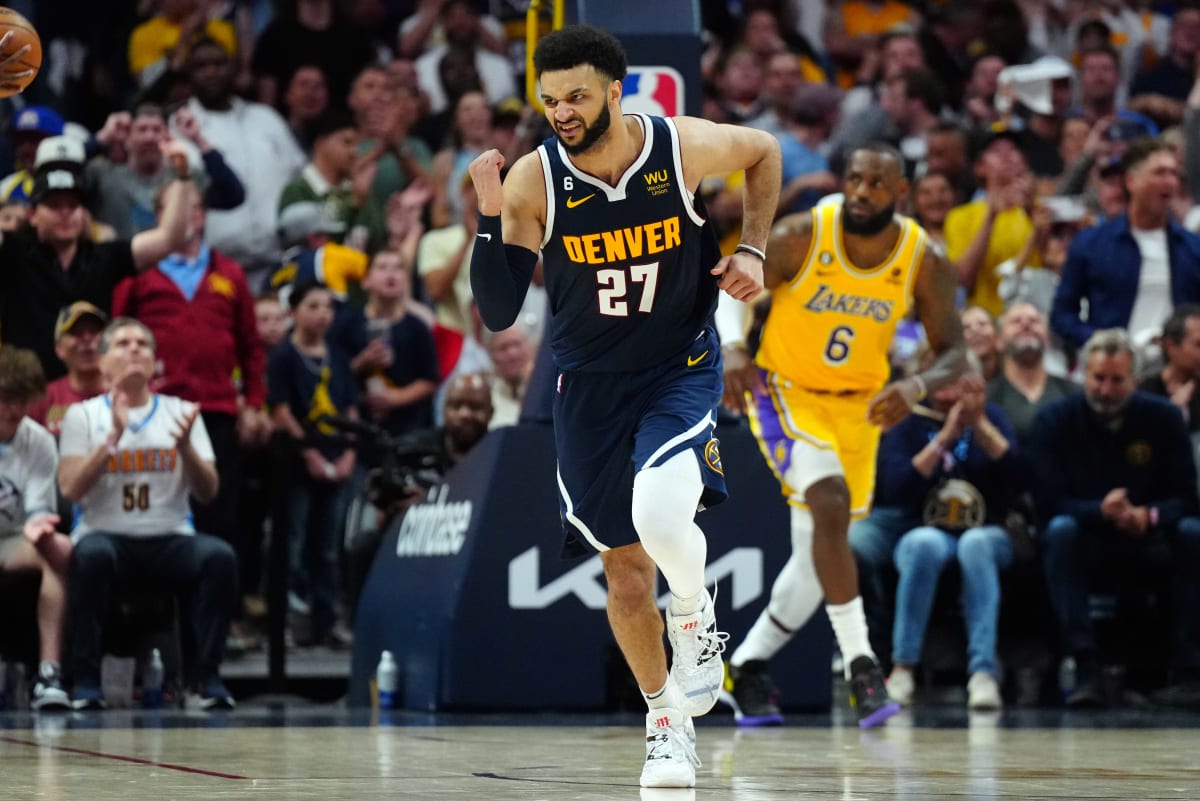 Jamal Murray returned to the playoffs for the first time since 2020 this season. And in his first full season back with the Nuggets, he played a key role in leading Denver to their first NBA Finals in franchise history.
Murray played well in the Western Conference Finals against the Los Angeles Lakers but missed out on Finals MVP to Nikola Jokic.
But Murray isn't upset about that, stating "We're just trying to win a championship. All that comes after we win the championship. If we were to lose, no one gets that trophy. We win the championship, everybody eats. I'm just excited to see everybody succeed."
Murray had a great case to win Finals MVP, averaging 32.5 points, 6.3 rebounds, 5.3 rebounds, and 2.8 steals per game as the Nuggets swept the Los Angeles Lakers to reach the NBA Finals. But Murray won't be too upset, considering he has a chance to win an NBA championship.
Jamal Murray Is Crucial For The Nuggets
Jamal Murray has proven his value to the Denver Nuggets, as he has played exceptional basketball for the team during this playoff run.
His scoring bursts against the Timberwolves, the Suns, and the Lakers were crucial for the Nuggets being able to win these series. While Nikola Jokic has been on the receiving end of most of the praise, Murray's importance cannot be understated when it comes to this Nuggets team.
Murray was recently asked about being compared to Kobe Bryant when it comes to mentality, something he agreed with greatly. Murray has shown coolness, but also aggressiveness during this playoff run. If he can carry that forward, the Nuggets will have a strong chance of winning the NBA championship.
We sincerely appreciate and respect you as a reader of our site. It would help us a lot if you follow us on Google News because of the latest update.
Thanks for following us. We really appreciate your support.