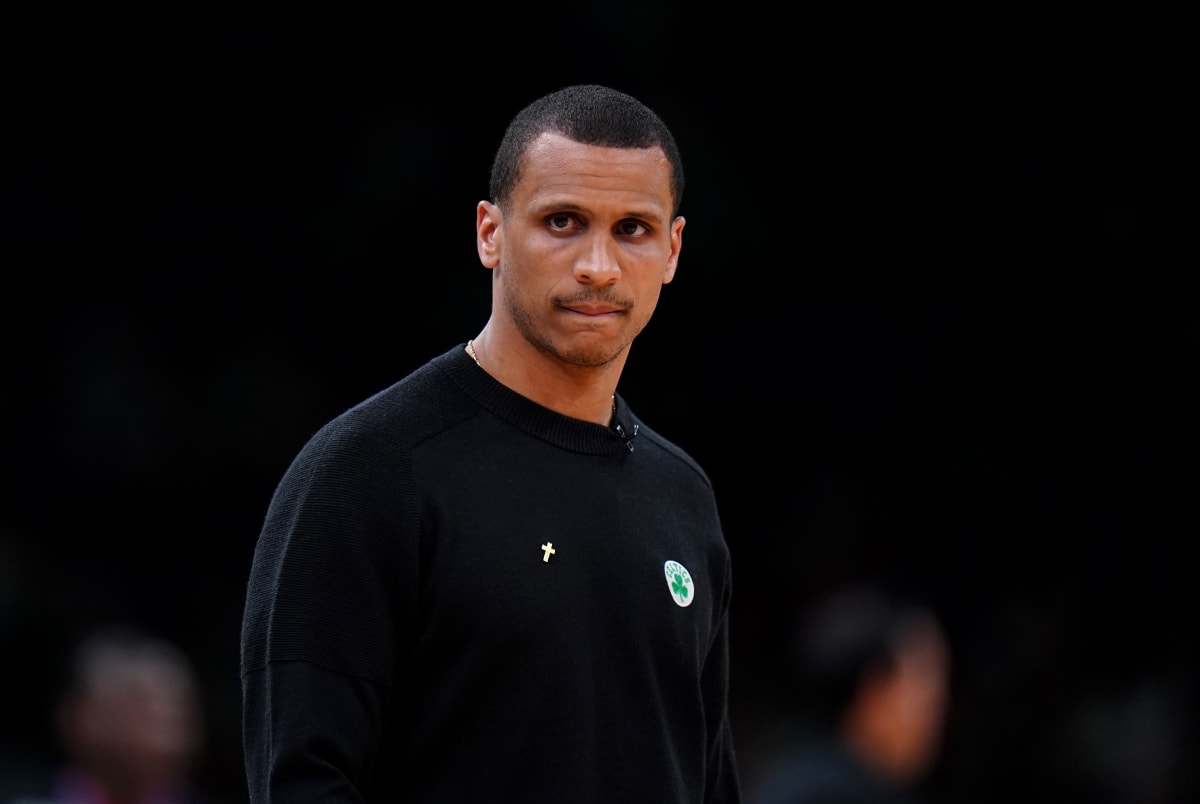 Joe Mazzulla was about to lose his job after Game 3, staring down the barrel of a sweep. He is leading his team to a comeback in this series, with a possible Game 5 win in his hand.
Mazzulla admitted losing the locker room but has clearly been able to inspire them to fight for a comeback. He got his motivation after meeting three 21-year-olds struggling with cancer.
"I met three girls under the age of 21 who have terminal cancer. And I thought I was helping them, but they were helping me. Having an understanding of what life is about and watching a girl die, smiling, and enjoying her life that's what it's really all about. Having that faith. You always hear people giving glory to God when holding a trophy, but you never hear it in times like this. So for me, that opportunity just sits right where I am at and just be faithful."
The Celtics are up 18 points on the Heat in Game 5 in the fourth quarter. The series is likely going to be 3-2 and give us a Game 6 on Saturday, hosted in Miami.
---
Are The Celtics Finding Their Rhythm?
Falling down 3-0 in a series often saps a team's motivation, something we saw happen midway through the Celtics' Game 3 loss. But they managed to find a way to take a step back, find the right motivation, and fight back into this series. They overcame a 3-2 deficit against the Philadelphia 76ers, so they will fight with everything they have to pull off two more wins.
The Celtics are winning via a team effort in Game 5, with Derrick White and Marcus Smart having already each scored 21 points at the time of this article being written. Jayson Tatum has 17 points, and Jaylen Brown has 19 with 10:30 left in the fourth quarter.
We sincerely appreciate and respect you as a reader of our site. It would help us a lot if you follow us on Google News because of the latest update.
Thanks for following us. We really appreciate your support.