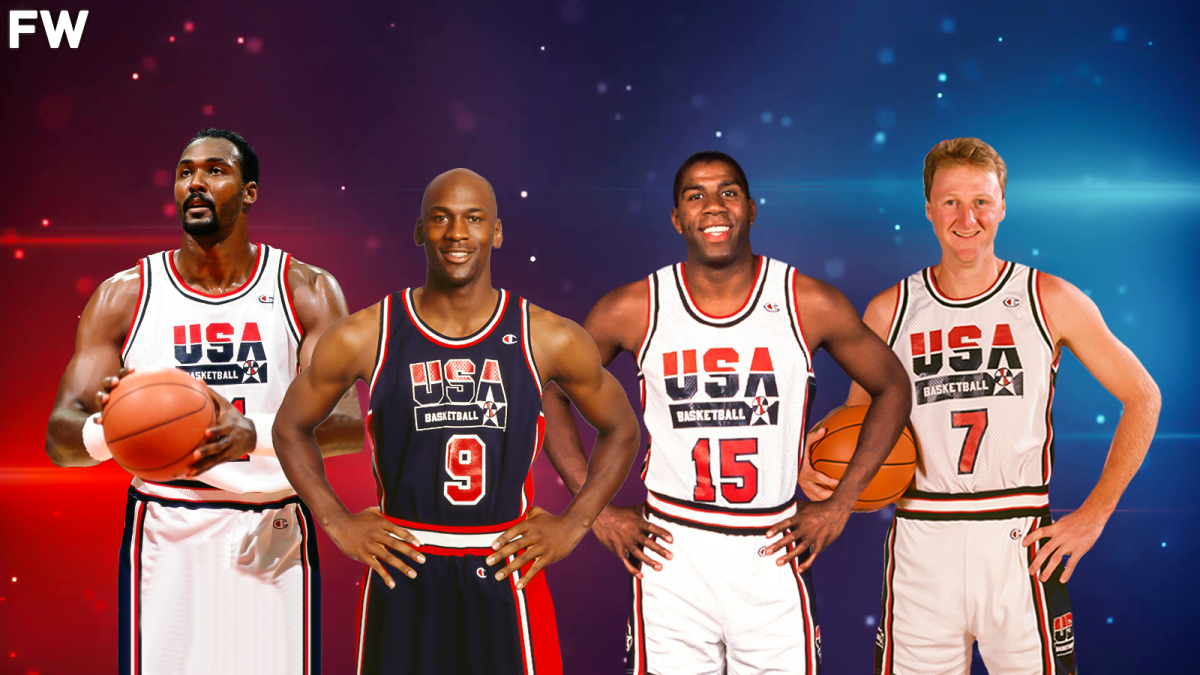 Former Utah Jazz legend Karl Malone sold his used game jersey and a pair of shoes from each of his 1992 Dream Team teammates for $5.38 million on Wednesday.
While the shoes were used during the Tournament of the Americas, the game jerseys worn by players were worn in the semifinals of the 1992 Olympics in Barcelona.
Unsurprisingly, it was Michael Jordan's set that garnered the most bids and the moolah with the winner paying $3.03 million for his jersey and $450,000 for his Air Jordans.
This was followed by Magic Johnson's jersey for $336,000, while it was Larry Bird's Converse that went for $91,200.
Per NBC Sports, here's the final price the collectibles of the following players went for: Bird ($360,000), Johnson ($336,000), Charles Barkley ($230,400), David Robinson ($116,400), Clyde Drexler ($91,200), Scottie Pippen ($80,400), Malone ($58,800), John Stockton ($55,200), Patrick Ewing ($39,600), Christian Laettner ($39,600) and Chris Mullin ($37,200).
---
Coach Mike Krzyzewski Believed The 1992 Dream Team Could Have Been Much Better
The Dream Team purely and surely dominated the 1992 Olympics as they won eight games by a huge margin and won the gold medal. But legendary coach Mike Krzyzewski recently mentioned that The Dream Team could have been even better.
Per Esquire: "It was beautiful. Those guys, still all of the guys are friends. And there were eras there. There was the Magic era and the Jordan era. They combined a lot of years and successes to make that team. The amount of talent, it wasn't as current, all the guys, in their careers."
He further added: "In other words, Magic had been out, and Bird was injured. When you're talking about Pippen, Drexler, Ewing, those guys were in their prime, or even still getting better. Then you had a few guys who were at the end of their careers. All those guys, they were unbelievable to watch. If they were all in their prime? Forget it."
By no means does Coach K mean any disrespect to the Dream Team, he believed that the players, especially the big names in their prime would have meant that USA would have dominated by a bigger margin. And he's not wrong for sure.
We sincerely appreciate and respect you as a reader of our site. It would help us a lot if you follow us on Google News because of the latest update.
Thanks for following us. We really appreciate your support.