A Sacramento Kings fan told Kobe Bryant in 2006 that he couldn't win a championship without Shaquille O'Neal and Bryant remembered and went back at him when he achieved that in 2009.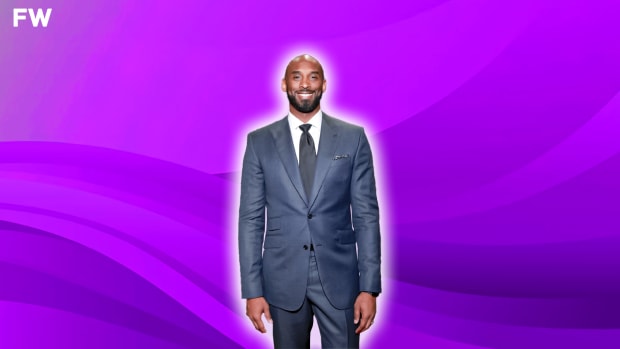 Kobe Bryant retired having won 5 championships, but the first three came during a threepeat alongside Shaquille O'Neal. In all those 3 NBA Finals, O'Neal was the Finals MVP, which created an unfortunate narrative around Kobe Bryant's early career.
Kobe Bryant would win back-to-back championships as the main man for the Los Angeles Lakers in 2009 and 2010, and he never forgot those that doubted him. He even told a story about one particular fan.
View the original article to see embedded media.
"2005 and 2006, I would get, 'You can't win without Shaq,'" Bryant said in an interview. "Okay. I had no response. So I just had to bide my time until. I remember that fan, he was in Sacramento, sat right behind the scorer's table. After 2009, I went back and said, 'Hey I see you.'"
Kobe Bryant had the Mamba Mentality, which meant he wanted to be the best even without anyone trying to egg him on to do it. But he was like Michael Jordan in that he wanted to prove every doubter of his wrong, which is exactly what he did. Shaquille O'Neal left in 2004, and Bryant struggled on some bad teams during that time.
No superstar can win by themselves, which is why Kobe Bryant struggled on poor Lakers teams after Shaquille O'Neal left. But eventually, he got Pau Gasol, whose jersey just went up alongside his own, and some other excellent players. This resulted in two championships for the Los Angeles Lakers, and firmly ended any doubts people had about Kobe's talent and ability.
---
How Instrumental Was Kobe Bryant To Every Championship Run He Had?
The narrative that was carried by Shaquille O'Neal is a bad one, to begin with. In his first championship season, Kobe Bryant averaged 22.5 points per game in the regular season and 21.1 points per game in the playoffs. Those aren't incredible numbers, but Bryant was already an All-Star.
The next two rings are even more proof of how bad that narrative is. In 2000-01, Bryant averaged over 28 points per game in the regular season, and a whopping 29.4 per game during the playoffs. The season after that, his averages dropped a little, but he still averaged 26.6 points per game in the playoffs.
Understandably, this doesn't compare to the 29.7 points per game he averaged over his playoff runs in 2008-09 and 2009-10. Kobe Bryant may not have been the perfect player, but he was a born winner, with or without Shaquille O'Neal. Those that don't acknowledge his work and his achievements might as well not be watching basketball at all.
We sincerely appreciate and respect you as a reader of our site. It would help us a lot if you follow us on Google News because of the latest update.
Thanks for following us. We really appreciate your support.