Los Angeles Lakers fans are excited after LeBron James posted a promising story on Instagram.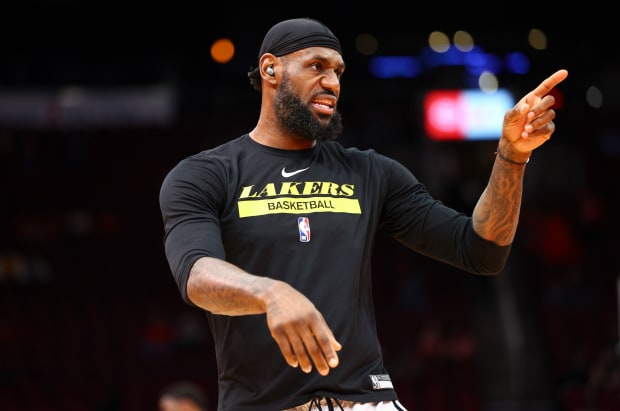 LeBron James has missed the last 10 games for the Los Angeles Lakers thanks to injury. They have gone 5-5 in that stretch, and while there have been some good signs, the team does miss him on the court.
LeBron James returning fully healthy is imperative for the Los Angeles Lakers if they are to achieve anything in the playoffs. They will need to make it there first, but James seems to be preparing for it nonetheless if his Instagram story is anything to go by.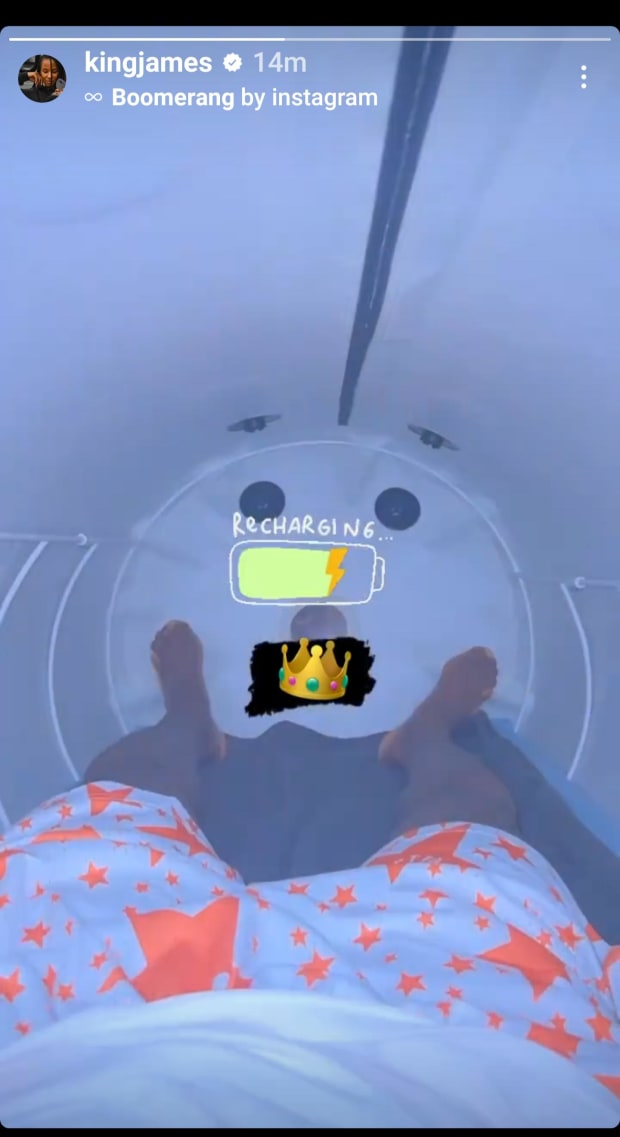 LeBron James appears to be in some kind of recovery chamber in his story, there is no doubt he is using all the tools at his disposal to get back on the court. And Lakers fans on Reddit have taken notice, with many reacting to it.
"This team needs Bron so badly. I thought they were past that with new additions. Hopefully, the dark days are behind them when he returns," one fan wrote, eagerly awaiting LeBron's return.
Another pointed out how unfortunate it is that James feels the need to return soon at all though, writing, "I hate how he feels like he needs to rush back. I wish the guys would hold it down for him. I rather him take his time to fully recover than risk another injury."
There have been many memes about Dragon Ball Z and the recovery chamber surrounding LeBron James, and that reference got carried forward too: "He's going Super Saiyan when he comes back?"
And some are already speculating on a potential return date: "I heard he's getting reevaluated in a couple of days. So we can expect him to return against the OKC on the 25th at the earliest?"
---
Darvin Ham Says Everything Is Going According To Plan For LeBron James' Return
All the memes and jokes aside, LeBron James' return can't come soon enough for the Lakers. And according to Head Coach Darvin Ham, the situation is unfolding much like the team expected it to.
Darvin Ham said LeBron James' three-a-day workouts have been 'intense' and 'they're going well.' Ham added he had a chance to sit with LeBron this morning at the shootaround. 'Everything is going according to plan,' Ham said.
LeBron James has averaged 29,5 points per game this season, and he will provide a huge boost to his restructured team. If the Lakers can make the playoffs and then add a rested King James to the mix, anything could happen during the postseason.
We sincerely appreciate and respect you as a reader of our site. It would help us a lot if you follow us on Google News because of the latest update.
Thanks for following us. We really appreciate your support.