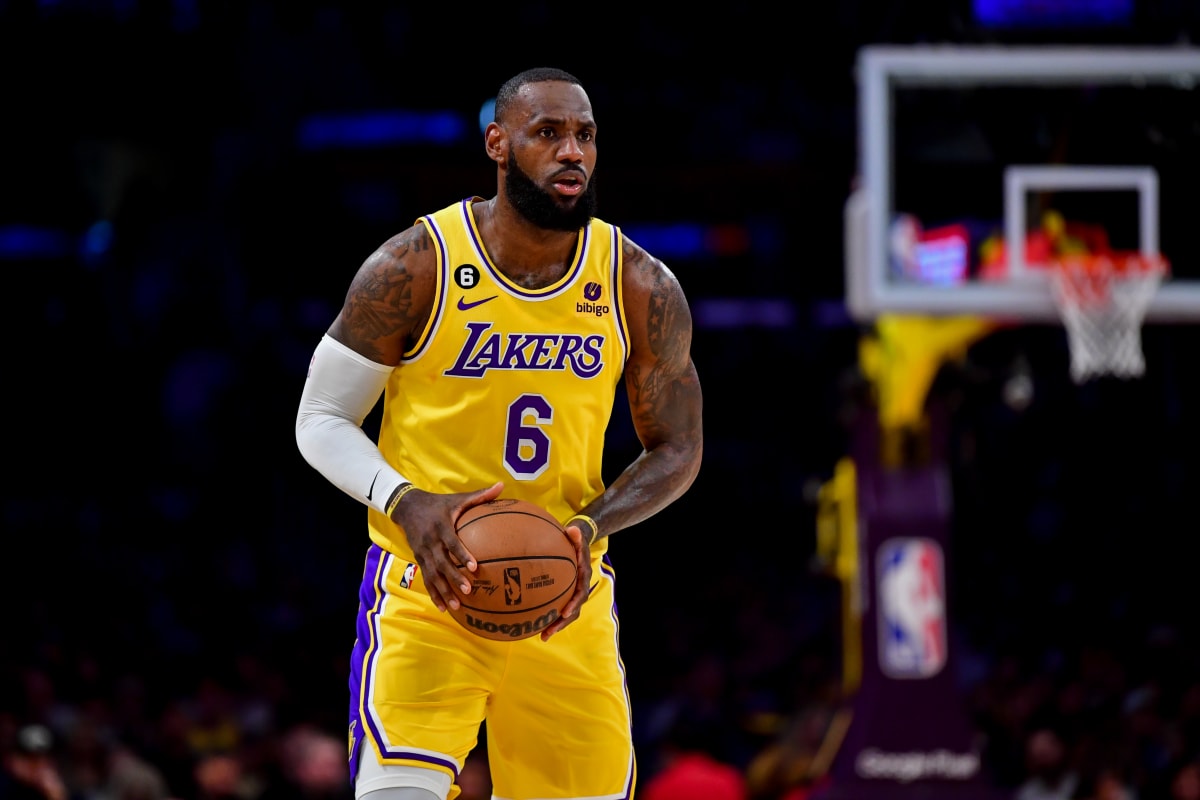 LeBron James is one of the most decorated playoff performers in NBA history. He has made it to the NBA Finals 10 times in his career and played in the most playoff games ever with 282.
Playing for the Los Angeles Lakers this season, LeBron James led the team to two series wins before losing in a sweep to the Denver Nuggets in the Western Conference Finals. And this series has pushed him to the top of the list for most playoff losses by a player in NBA history.
Here is a list of the 10 players who have lost the most playoff games ever (via StatMuse):
1. LeBron James – 100
2. Derek Fisher – 98
3. Karl Malone – 95
4. Tim Duncan – 94
5. John Stockton – 93
T-6. Tony Parker – 89
T-6. Robert Horry – 89
8. Shaquille O'Neal – 87
9. Kobe Bryant – 85
10. Al Horford – 84
Some of the most legendary players ever are on this list, Tim Duncan, Shaquille O'Neal, and Kobe Bryant all have cases to be considered Top 10 players of all time. Robert Horry, who has the most championship wins in the modern NBA era, also finds himself on this list. LeBron James is in elite company in this situation, and his other achievements show this isn't a big knock on his career.
---
LeBron James Leads The NBA In Playoff Wins Too
As mentioned earlier, no player has played in as many playoff games as LeBron James, he has 282 appearances to his name. He has won 182 of those games, which is also the most of any player in NBA history. He scored 8,023 points in those 282 games, which is the most ever by a wide margin. Michael Jordan is second and he had only 5,987 points in his career.
LeBron James has averaged 28.5 points, 9.0 rebounds, and 7.2 assists per game in his playoff career. Considering that it spans a two-decade-long career, that is vastly impressive. His playoff achievements are second to none and are a large factor in his case to being considered the greatest of all time.
LeBron James has four NBA championships, four Finals MVPs, and 10 Conference titles on his resume, which is mind-boggling. He's had a unique career, and one that is far from perfect, but his playoff loss tally, as well as his other statistics from the postseason, are a product of the consistent winning basketball that his teams have played.
We sincerely appreciate and respect you as a reader of our site. It would help us a lot if you follow us on Google News because of the latest update.
Thanks for following us. We really appreciate your support.