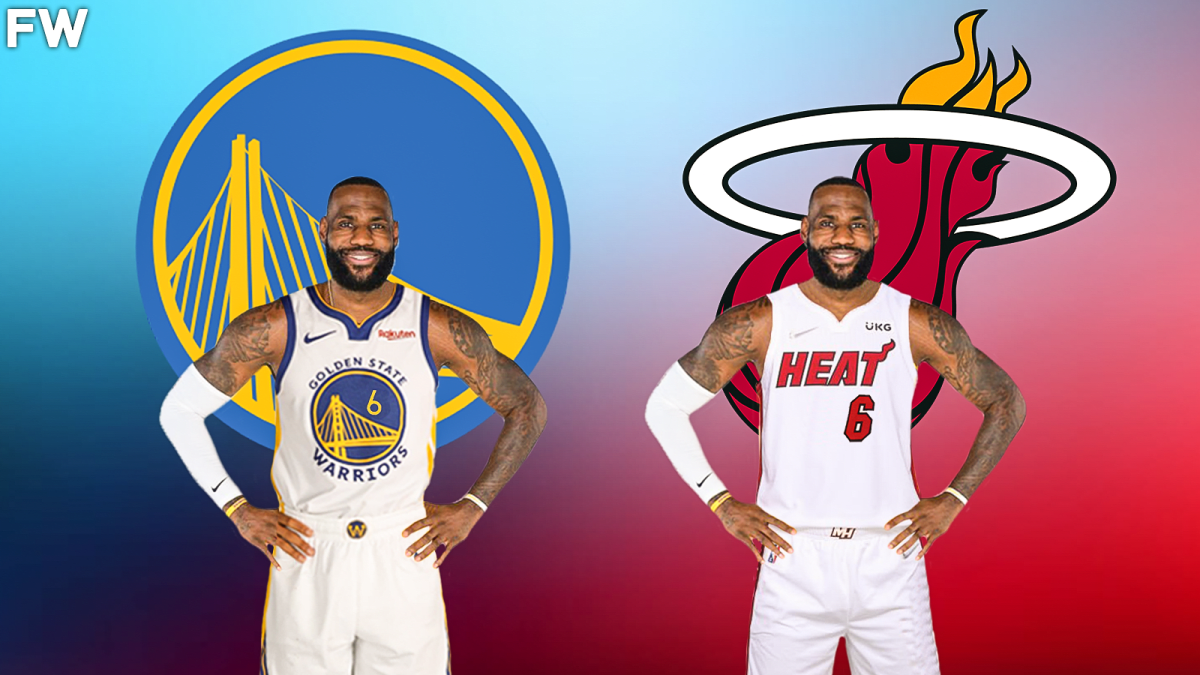 LeBron James' future with the Los Angeles Lakers is in serious doubt following the team's Western Conference Finals exit at the hands of the Denver Nuggets.
If James indeed decides to leave the Lakers, are there any teams that are on his priority list? Well, in a 2022 episode of 'The Shop,' James mentioned he would love to play for the Golden State Warriors or the Miami Heat, apart from the Lakers.
"The team I would love to play for is not in the playoffs, which is the Lakers," James said. "But if it was one team that I know I could make an immediate impact in the postseason, and we could be very special, it'd either be Miami or Golden State."
(Starts at 1:06)
At the time, these comments by LeBron James didn't hold much weight as he was still sure about playing for the Lakers.
But fast forward to right now, James' is rumored to retire from the NBA this summer. Most believe it's just a ploy by the King to get the Lakers to sign a third star. If James' request isn't fulfilled, he may not retire, but could demand a trade to take his talents elsewhere.
---
LeBron James And The Warriors Reportedly Have Mutual Interest
LeBron James played a key role in eliminating the Golden State Warriors from the 2023 NBA playoffs.
But now, there are rumors that the King may join the Warriors in the offseason. The Dubs apparently have some great odds to do so. Apart from that, NBA insider Kevin O'Connor believes that the interest between LeBron James and the Warriors could be mutual.
"Interest between LeBron and the Warriors could be mutual. LeBron is BFFs with Draymond, and he's already said that Steph Curry is the current player he'd most like to play with."
As mentioned, James has shared that he wants to play with Stephen Curry. Previously, Curry denied LeBron's hypothetical proposal. But the Warriors superstar may change his mind about it now.
Since Steph has entered the twilight years of his career, joining forces with James should guarantee him at least one more NBA Championship.
We sincerely appreciate and respect you as a reader of our site. It would help us a lot if you follow us on Google News because of the latest update.