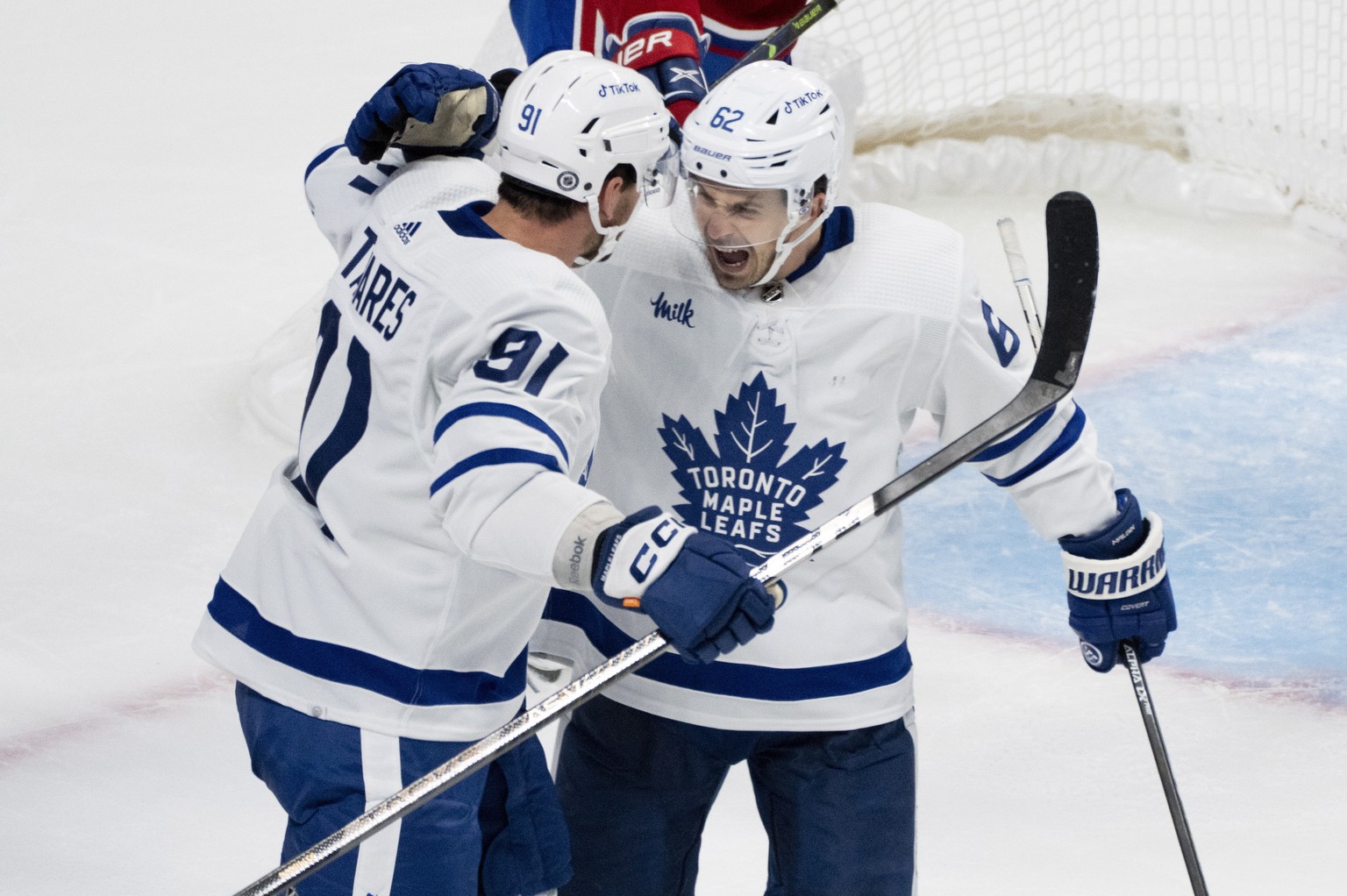 Denis Malgin cheers with John Tavares.Image: keystone
10/13/2022, 7:41 am10/13/2022, 08:02
Montréal-Toronto 4-3
Denis Malgin, 1 goal, 2 shots, 11:33 TOI
First game, first goal for Denis Malgin. The 25-year-old Swiss, who works for the Toronto Maple Leafs, was there in the 30th minute for the goalie's rebound in the 3-4 defeat against the Montreal Canadiens and scored for the interim 2-1 lead.
Malgin, who returned to the NHL this summer after two seasons in the National League (Lausanne and ZSC Lions), was lined up on the second line of attack with Canadian captain John Tavares and Swede William Nylander.
However, the game against arch-rivals Montreal was lost in a bitter way. Josh Anderson scored the game-winning goal for the home team with 19 seconds remaining.
Colorado-Chicago 2-5
Philipp Kurashev, 1 assist, 2 checks, 15:22
Philipp Kurashev's NHL start was also associated with ups and downs. His Chicago Blackhawks clearly lost 5-2 to defending champion Colorado Avalanche, but the 23-year-old was credited with an assist.
In the 16th minute, Kurashev had his eye on his team-mate and found Jonathan Toews from a good position, who found the empty goal in front of him. The Swiss striker received a total of 15:22 minutes of ice time.
Swiss scorer list: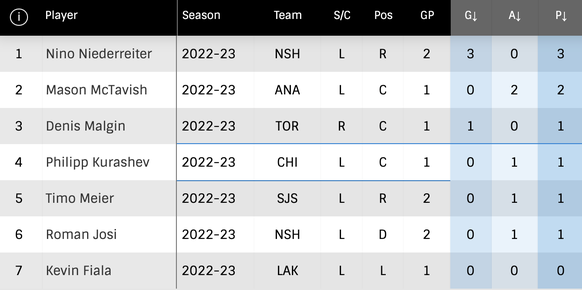 Image: screenshot nhl.com
That's how much the Swiss ice hockey stars earn in the NHL
NHL appearances by Swiss ice hockey players
Video: Watson
This might also interest you: