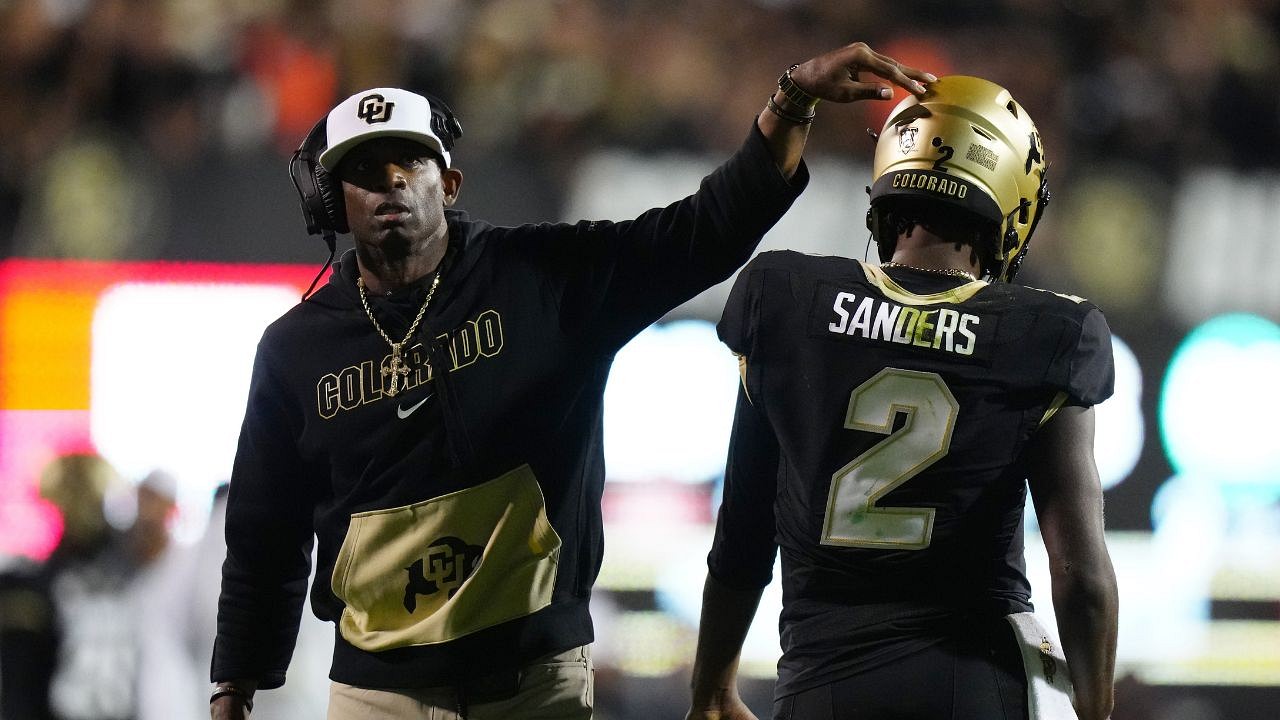 Deion Sanders' son, Shedeur Sanders, has been the season's star thus far, performing his duties as QB1 for Colorado with absolute perfection. As it turns out, Shedeur's heroics have even left Cowboys LB Micah Parsons thoroughly impressed, who recently showered praises on the QB during an episode of Bleacher Report's The Edge.
Micah, who talked in detail about various topics during the episode, hailed Deion for changing the footballing landscape at Colorado. The Cowboys star then went on to credit Coach Prime's beloved son Shedeur for proving his critics wrong by delivering noteworthy performances in all his 3 games.
Micah Parsons Praises Deion and Shedeur Sanders
After a last-minute 43-35 win against Colorado State, Buffs' head Coach Prime's 3-0 record with a former 1-11 team has got everyone talking, including the Cowboys linebacker Micah Aaron Parsons. In his recent episode of The Edge with Micah Parsons, he talked in-depth about Coach Prime, Colorado, and Buffs' QB1 Shedeur Sanders.
He said, "Prime Time keeps freaking doing it. That was a great game this past weekend. Dwayne The Rock Johnson seeing a sellout, something that we had never seen from Colorado before. We might literally be watching and witnessing the greatness of a team of Colorado changed a whole program around based off of one person" 
Micah didn't just stop there. Targeting Coach Prime's son Shedeur's critics, he added, "Also, you look at the way his son has been playing. His son's been playing at a Heisman level. I don't know if anyone expected this. I think people just said, hey, he's just Prime Time's son and a lot of people slept on him. But hey, I'm letting you know now. Keep proving the people wrong; it's something special. You're doing what you need to do."
After singing Shedeur's praises, Micah shifted his attention towards another CU superstar, Travis Hunter. He delved into Hunter's horrific injury which he sustained in the game against the Rams and its impact on the team.
Micah Parsons Was Taken Aback by the Malicious Hit on Travis Hunter
Micah Parsons, in the same episode, criticized the hit on Colorado star Travis Hunter. In Colorado's recent game against the Rams, Hunter was carted off after a hard hit by Safety Henry Blackburn. It resulted in a personal foul but no ejection. Micah labeled this hit on Hunter as "malicious" and "super dirty," expressing his belief that Blackburn should have been ejected.
Parsons said, "I thought that guy should have got ejected. That was something that you hate to see in football. If you watch this, the ball is down, he went around his own player and hit Travis hunter. That is malicious intent and super dirty".
Micah even praised Hunter's competitive spirit and encouraged him to persevere. Hunter is expected to be sidelined for three weeks due to a lacerated liver. It will be interesting to see how Travis performs once he comes back into the league.