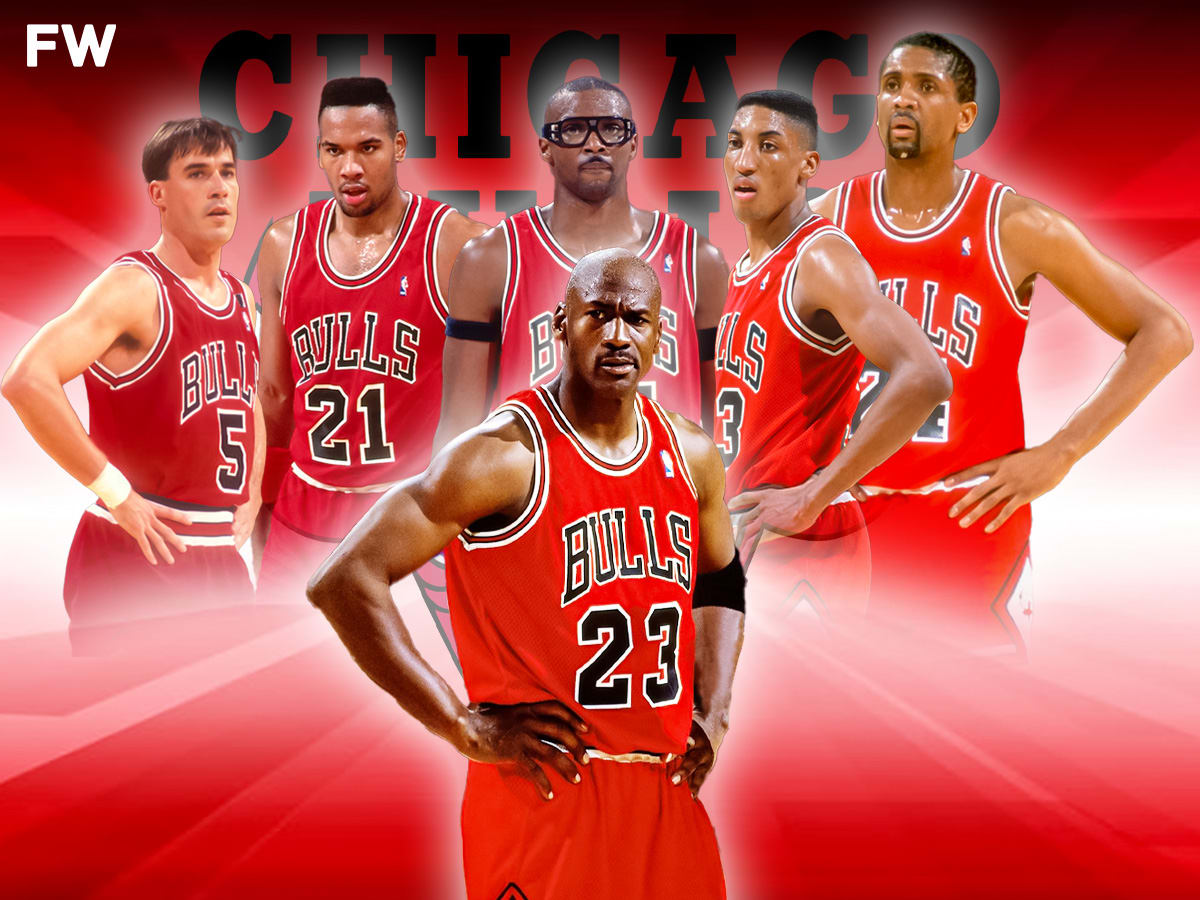 Michael Jordan is widely regarded as the greatest player ever
Jordan was far from being the greatest teammate, though
He repeatedly took shots at his teammates during his career
The great thing about being a teammate of Michael Jordan was that there was a good chance you'd win, but the negative was that he'd probably chew you out on numerous occasions. Jordan was infamous for repeatedly going at his Chicago Bulls teammates and some of his more notable insults were revealed in the book "Jordan Rules" by Sam Smith.
"I hate being out there with those garbagemen. They don't get you the ball."
Calling your teammates garbagemen for not giving you the ball is quite something. I can't imagine what they might have felt when they heard that.
"They've got no idea what it's all about. The white guys [John Paxson and Ed Nealy], they work hard, but they don't have the talent. And the rest of them? Who knows what to expect? They're not good for much of anything."
Working hard just wasn't enough for Jordan, you needed to have some talent. John Paxson did hit the game-winner in Game 6 of the 1993 NBA Finals, so you have to give him some credit.
"Big, fat, fat guy," Jordan went on. "One rebound in three games. Power forward. Maybe they should call it powerless forward." – MJ on Stacey King
Stacey King was selected with the sixth pick in the 1989 NBA Draft but didn't have a great career, and Jordan had little respect for him.
"Jordan could be razor-sharp of tongue with an implicit, cutting message, like when he saw struggling rookie Stacey King walking into the locker room carrying a box: 'I hope there's a jump shot in there,' Jordan cracked."
That certainly wouldn't have done any good to King's confidence. He did end up shooting 50.4% from the field that season, which still wasn't great for a big man I suppose.
"Or when then-reserve Charles Davis was sorting through tickets for friends and family when the team was playing a game in Atlanta: 'They don't need a ticket to watch you sitting on the bench. They can go to your house for that.'"
Davis played the last two seasons of his career with the Bulls and just wanted to bring his family for a game. Jordan, though, presumably had to get a shot in, as he might not have been happy with how Davis played in a game.
"'Screw you, M.J.,' Grant shot back. 'All you care about is your points and everyone knows it. You don't care about anything but yourself.' 'You're an idiot,' Jordan screamed at Grant. 'You've screwed up every play we ever ran. You're too stupid to even remember the plays. We ought to get rid of you.'"
Horace Grant was one of the better players on the Bulls during their first three-peat, and he tried to stand up to Jordan, who didn't take that too well.
"So he told Grant, Vincent, and Pippen—three players who were usually on the floor at the end of games with him—that they were not to pass Cartwright the ball in the last four minutes of a game. 'If you do that,' Jordan said, 'you'll never get the ball from me.'"
Jordan had warned Grant and Scottie Pippen to not pass the ball to Bill Cartwright. He clashed with Cartwright fairly often, as the Bulls had traded Charles Oakley, one of his good friends, to land the big man.
"It was a quiet trip home, filled with glassy eyes and glum looks. Jordan unfurled the stat sheet on the bus and offered: 'Headache tonight, Scottie?'"
Even Scottie Pippen was not spared. Pippen had famously suffered a severe migraine at the start of Game 7 of the 1990 Eastern Conference Finals, and Jordan taunted him after a bad game by asking if it was because of a headache.
"Before the season, the Bulls traded Sanders to Miami, which later released him. He went to the CBA and got called up on a ten-day contract by the Charlotte Hornets; 'It's probably a twelve-day,' Jordan said when he heard about it. 'He needs two days to wake up.'"
Jeff Sanders was a first-round pick for the Bulls in 1990, but barely played and was traded after his rookie season. Jordan seemingly wasn't a fan of his work ethic.
"They're not interested in winning," he would say. "They just want to sell tickets, which they can do because of me. They won't make any deals to make us better. And this [Toni] Kukoc thing. I hate that. They're spending all their time chasing this guy."
The Bulls organization, of course, was not going to be spared. Jordan was also not a fan of Kukoc, as GM Jerry Krause, whom he really disliked, was a big fan of the Croat.
"Stopped by a reporter and asked about the Davis deal, Jordan took off after Krause again. 'If I were general manager,' he said, 'we'd be a better team.'"
Just another shot at Krause, and there were so many of them. We did, of course, find out how good the 60-year-old would be as a team builder, and it wasn't a pretty sight.
"Jordan's dislike for Perdue was palpable. He called him 'Will Vanderbilt.' 'He doesn't deserve to be named after a Big Ten school,' Jordan would explain. Jordan rarely talked to the big center, whom general manager Jerry Krause had projected as the team's pivot player of the 1990s.
Apart from calling him Vanderbilt, Jordan had also punched Will Perdue during practice for setting illegal picks.
"'He's the coach,' Jordan would say after meeting with Jackson. 'I'll follow his scheme, but I don't plan to change my style of play. I'm sure everything will be fine if we win, but if we start losing, I'm shooting.'"
Well, they kept winning after hiring Phil Jackson, so everything did end up being fine there, at least. Jackson would probably end up being one of the few that Jordan did get along with fairly well.
You really needed to have thick skin as a teammate of Jordan, as he was going to be incredibly blunt. If you couldn't take it, you were going to break down, and I'm sure many did. Those who didn't, went along for a great ride on the court, as Jordan led the Bulls to six championships in the 1990s.
We sincerely appreciate and respect you as a reader of our site. It would help us a lot if you follow us on Google News because of the latest update.
Thanks for following us. We really appreciate your support.