Michael Jordan never played the game of basketball for money.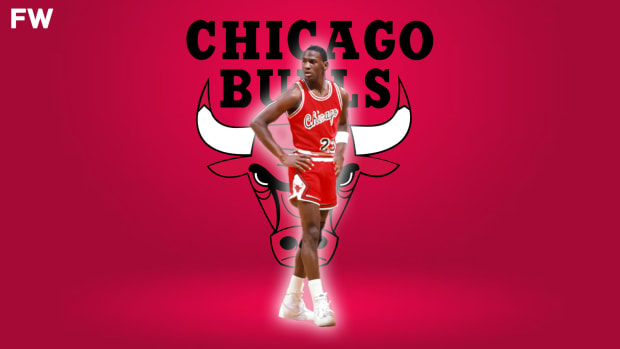 When talking about the greatest basketball player of all time, most instantly think about the Chicago Bulls legend Michael Jordan.
There are many reasons why Michael Jordan is considered the GOAT of basketball. But today, we are not here to discuss them. Instead, let's take a look at an old interview of 'His Airness.' In the clip, Jordan claimed that he never played basketball for money. In fact, even if didn't make money by playing basketball, he would have continued playing the sport.
"I love the game of basketball, and I feel that if I didn't get paid right now, I'd still play the game of basketball without a doubt," Jordan said. "I don't want to ever lose that love. If I do, then I want to quit. I know this is a business [and] I know a lot of people make a lot of money in the game of basketball. But no one can express or pay the I love that I have for the game."
(Starts at 12:20)
The clip from the interview shows how much the game of basketball meant to Michael Jordan.
Keeping that in mind, it's no surprise that he had a lot of unbelievable stats and achievements to his name prior to retiring from the NBA.
---
Michael Jordan Had A 'For The Love Of The Game' Clause In His Contract
Thanks to Michael Jordan's insane popularity as a basketball player around the globe, he signed insane contracts with the Chicago Bulls. Sure, those contracts gave MJ huge monetary benefits.
But the Bulls legend had a special clause in his contract that was dubbed as the 'for the love of the game' clause. The clause allowed Michael Jordan to play basketball whenever he wanted, even during the offseason.
"Michael Jordan had a clause in his contract that he was allowed to play basketball whenever he wanted to. Jordan could play in exhibition games, scrimmages or just a pickup game in a random park whenever he wanted—the only player that general manager Jerry Krause ever thought about giving this clause to."
This clause allowed Jordan to get the ultimate freedom to play the game of basketball whenever he wanted and wherever he wanted.
We sincerely appreciate and respect you as a reader of our site. It would help us a lot if you follow us on Google News because of the latest update.

Thanks for following us. We really appreciate your support.