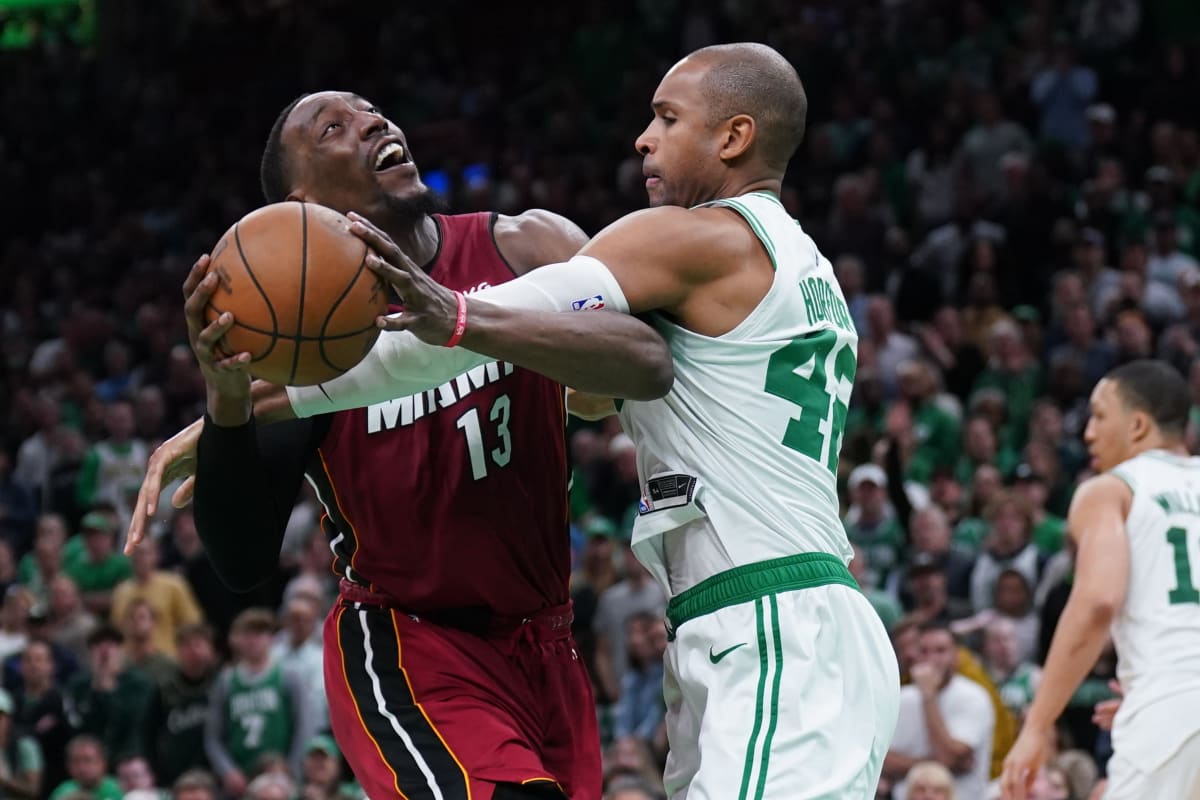 Center Bam Adebayo is one of the best defensive players in the league, and it is clear that he is the lynchpin to the Miami Heat's elite defense. His offensive game is also solid, and his playmaking is particularly great.
Despite his ability, Bam Adebayo did not have the best Game 5 against the Boston Celtics. He put up 16 points, 8 rebounds, and 3 assists, and the Miami Heat will need more production from him if they are to close out the series against the Boston Celtics. Recently, Kendrick Perkins criticized him for his performance, pointing out that he is being guarded by 36-year-old veteran Al Horford, which means that he should be able to dominate.
"Dammit, you should never leave out of these games without having 15 rebounds. … You're going against Al Horford. Al Horford is 36 years old. 36. He's 36. You're more athletic, you should be able to dominate that matchup. It's no excuse."
There is no doubt that this was a disappointing performance from Bam Adebayo on the road. Hopefully, he bounces back in Game 6: the Heat will be at home in Miami, which is conducive to a better performance from Adebayo. Jimmy Butler has already guaranteed a win, but Bam Adebayo needs to step up as well.
Thus far in the playoffs, Bam Adebayo has averaged 17.5 PPG, 8.9 RPG, and 3.6 APG for the Miami Heat. This is solid overall, but they clearly need him to be an All-Star-level player to win the series against the Boston Celtics.
---
Bam Adebayo Says The Miami Heat Won't Lose Confidence Going Into Game 6
There is no doubt that the pressure is on the Miami Heat going into Game 6. However, the team is clearly confident in their ability, and Bam Adebayo pointed out that "nobody believed" in them except themselves.
"Why would we lose confidence? When we started this journey, nobody believed in us. Everybody thought we were gonna be out in the first round, everybody thought we were going out in the second round, and now we're here 1 game away. For us, we've always had confidence and that's not gonna go away."
The Miami Heat will need their role players and stars to show up if they are to win Game 6. That game will effectively be Game 7 for them, as they do not want to go back to Boston for another game. Hopefully, Bam Adebayo performs well, and we'll see what happens in the future.
We sincerely appreciate and respect you as a reader of our site. It would help us a lot if you follow us on Google News because of the latest update.
Thanks for following us. We really appreciate your support.