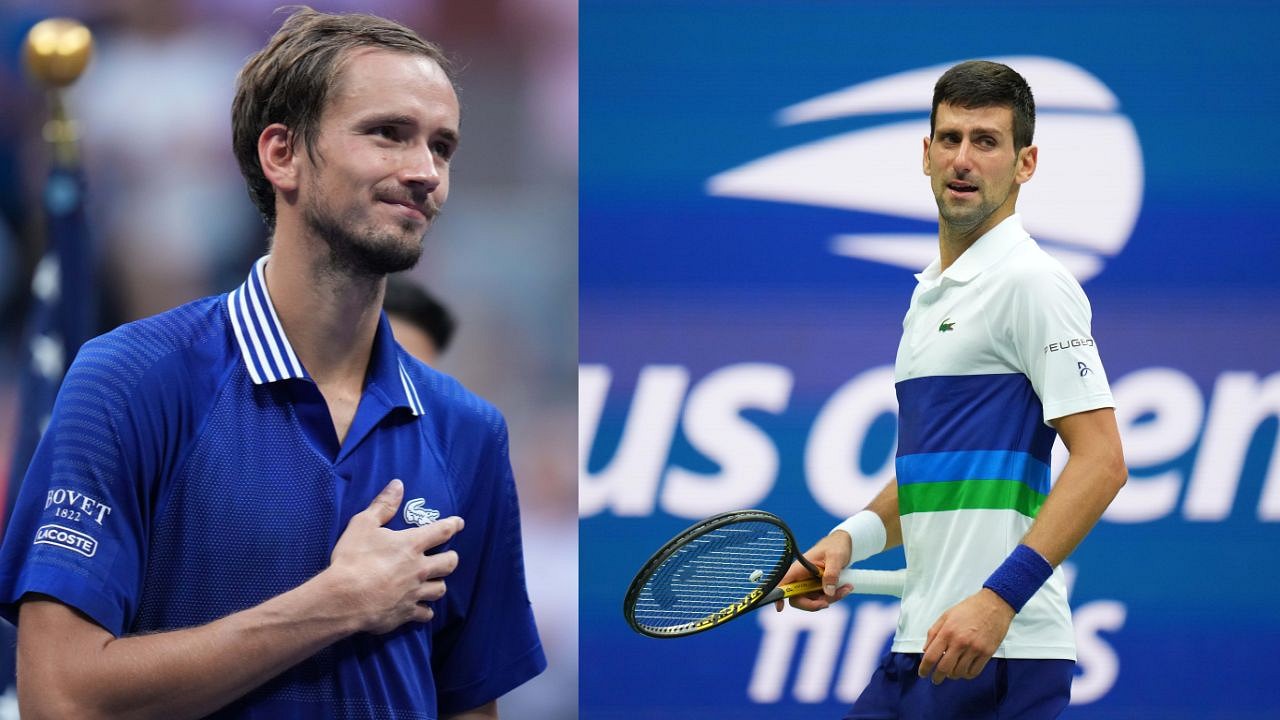 Novak Djokovic has another impressive US Open record to his name after winning the title for the 4th time in his career recently. Not only did he beat Russia's Daniil Medvedev but he has also toppled him when it comes to bagging the most amount of prize money at the event in the last 5 years. The Serbian legend is already topping money charts as well with Forbes declaring Djokovic as the 'World's Highest-Paid Athlete.'
While Novak Djokovic won a handsome $3 million paycheck for his win, the losing finalist, Daniil Medvedev also took $1.5 million back home to Monte Carlo. Let's dive into the numbers and see who's come out on top in the US Open's prize money race since 2018.
Novak Djokovic earned $8.75 million at US Open since 2018
Novak Djokovic's incredible consistency on the tennis court has not only led to numerous titles but also a substantial bankroll. Notably, Djokovic did not play the US Open in 2022. But like a dreamy fairytale, he cripted his comeback in 2023 to win the event. That made him end up with an impressive $8,750,000 just from the US Open from 2018-2023.
Here's a breakdown of Djokovic's US Open earnings since 2018:
In 2018, Djokovic clinched the US Open title and pocketed a hefty $3.8 million.
In 2019, Djokovic retired from his quarterfinal match against Stan Wawrinka, which fetched him $500,000.
In 2020, a moment of controversy saw him disqualified, but he still walked away with $250,000.
In 2021, Djokovic reached the final again, this time facing Daniil Medvedev. Despite falling short, he earned another $1.2 million.
In 2023, Djokovic won the US Open for $3 million.
Medvedev falls short after losing US Open 2023 final to Djokovic
Daniil Medvedev had a golden opportunity this year to win his second US Open title. Although that did not happen, his consistency and recent successes in New York City could have made him the richest player at the tournament in the last 5 years. That was also if Novak Djokovic did not win the 2023 title.
Here's a look at Medvedev's US Open earnings since 2018:
In 2018, he reached the third round and won $144,000.
In 2019, Medvedev's breakout year, he made it to the final but fell short against Nadal, taking home $1.9 million.
In 2020, he reached the semifinals, earning $800,000.
In 2021, Medvedev clinched the US Open title, adding a substantial $2.5 million to his earnings.
In 2022, he earned $278,000 after reaching the Round of 16.
In 2023, he made the finals, which fetched him $1.5 million.
In total, Medvedev's US Open earnings from 2018 to 2023 are $7,122,000. This is nearly $1.6 million lesser than that of Djokovic. But it still means that the World No.3 is second to the legend when it comes to US Open earnings in the last 5 years by any player.