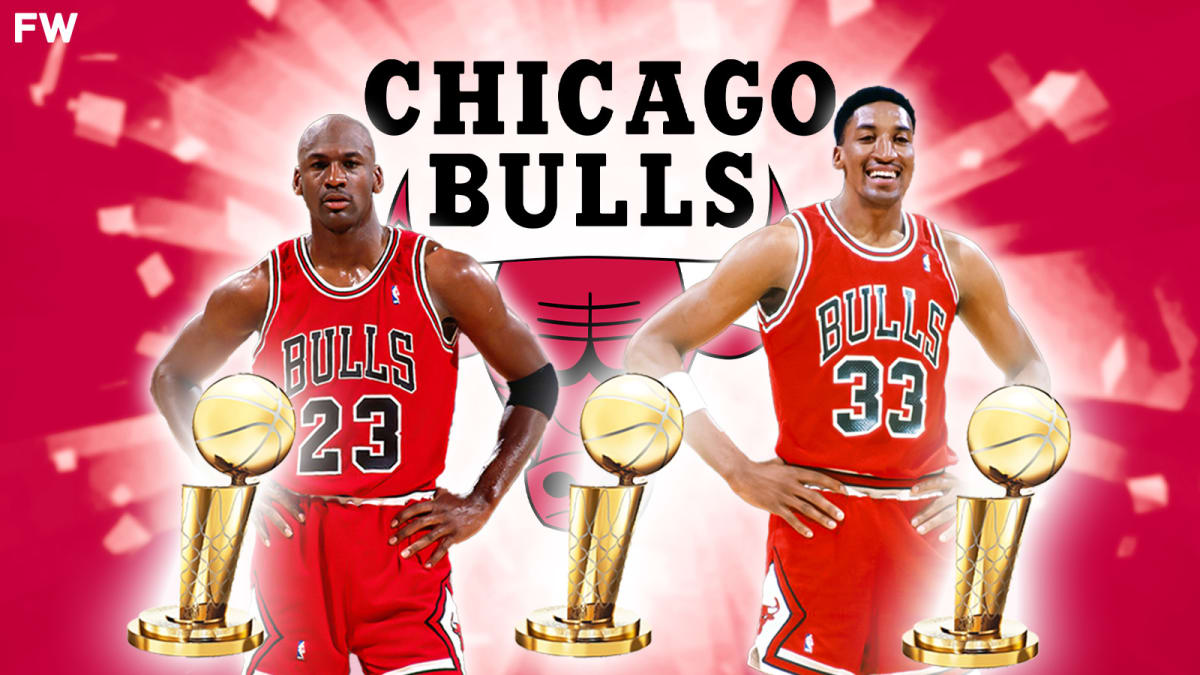 The Chicago Bulls dominated the NBA in the 1990s. Led by Michael Jordan and Scottie Pippen, the Bulls went on a dynastic run, winning 6 NBA championships. But Pippen believes they could have won even more had Michael Jordan not retired.
In a recent interview, Scottie Pippen was asked about the Bulls dynasty compared to the Warriors dynasty. Pippen maintained that the Bulls were better than the Warriors. Pippen then pivoted to mention that Michael Jordan's retirement potentially cost the Bulls another dynastic run.
"Had MJ not left, we probably could've won 2-3 more titles. Had the Bulls not broke our team up at the end, we could've probably earned one more title, at least."
(Starts at 1:15:20 mark)
Scottie Pippen has been talking about Michael Jordan in a more negative light over the last year, so for him to give credit to His Airness and talk about their championship pedigree is slightly out of left field.
Scottie Pippen Contradicting Himself
In the same interview, Pippen also criticized Michael Jordan, calling him a horrible player while giving props to LeBron James. Pippen was slammed by NBA fans for his comments, with many objecting to his analysis of his former teammate. Pippen's comments have not gone down well among basketball fans.
Pippen and Jordan's relationship has been strained since 2020 after Pippen took objection to how he and others were portrayed in 'The Last Dance' docuseries. For Pippen, he is upset about the lack of credit he and the other Bulls players were given, and how the show portrayed Michael Jordan as the sole reason for their success.
Pippen and Jordan are often considered the greatest duo of all time, so it is sad to see their relationship disintegrate in front of our eyes.
We sincerely appreciate and respect you as a reader of our site. It would help us a lot if you follow us on Google News because of the latest update.
Thanks for following us. We really appreciate your support.