Coffs Harbour trainer Aiden St Vincent doesn't feel he has a Country Championships hoodoo to overcome but is grateful his promising gelding Lisztomania has a second chance to make it to Randwick via Monday's Scone meeting.
The four-year-old was declared a non-runner after rearing at the start and dislodging jockey Ashley Morgan when a short-priced favourite to win the Northern Rivers Championships on his home track on February 18.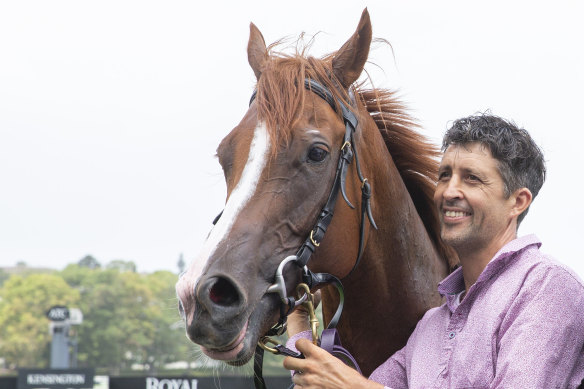 It's not the first time St Vincent's plans have gone out the window in trying to qualify for the Newhaven Park Country Championships Final – a few years ago Hellenism was favourite but had to be withdrawn with a foot issue.
Lisztomania heads into the $150,000 Newhaven Park Northern Wild Card (1400m) having taken no ill effect from the mishap at Coffs Harbour.
"That's racing, we have a second chance and we'll see what happens this time," he said.
"He came through that experience physically better than he would have had he raced. It was less taxing on him.
"Obviously he jumped out and went around with the rest of the horses but he nullified any stress to some degree and he was out for a lope around by himself."
What the incident meant, though, was that Lisztomania had to go back to the trials and jump from the gates cleanly. He did that nine days later.
He ran fifth in a trial at Port Macquarie, beaten 12 lengths, and at no stage did Morgan ask him for any exertion.