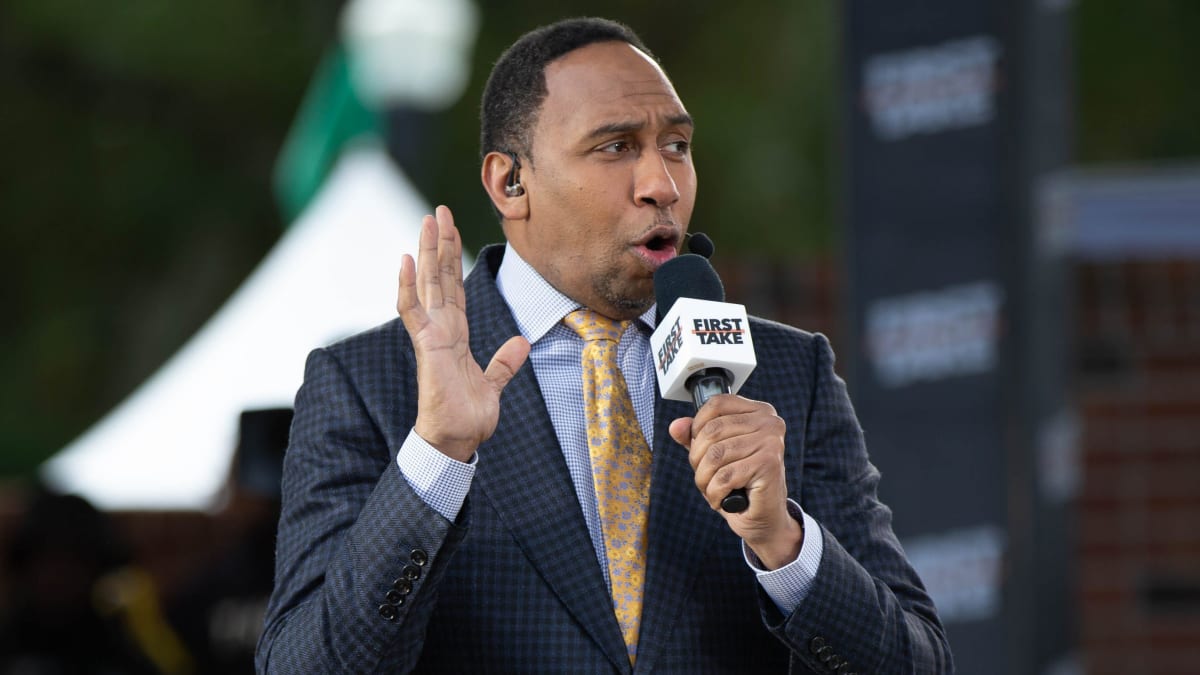 1. Max Kellerman was removed from ESPN's First Take in September 2021. Since then, the details of ESPN making a change on the morning show still get discussed and dissected. Stephen A. Smith has not been shy about the move he made in telling ESPN execs that either he or Kellerman had to go. 
Here we are now two years later, and Smith is still sharing details behind the split.
During a recent episode of The Joe Budden Podcast, Smith was asked what he would say to the people who say they saw the tension between him and Kellerman before his departure from the show. Smith did not hold back, giving a lengthy explanation of what went down and his feelings about the situation.
"I heard some of it. I would take full responsibility for that. It was totally my fault and the reason it was my fault is because I didn't like working with him. It's just that damn simple. I didn't like it. I thought the show was stale. I thought that we had flatlined when it came to the public at large. I didn't want to go from No. 1 to No. 2. when Skip [Bayless] left. I wasn't having that. That s— wasn't gonna happen. 
"I had mad respect for him from the standpoint of white dude, highly intelligent, Ivy League–educated from Columbia. Smart as a whip. Can talk his ass off. Can talk about anything. I get all that. But you weren't an athlete, and you weren't a journalist. And the absence of the two components left people wondering 'why should we listen to you?'
"O.K., well you might have had that figured out on SportsNation or you might have had figured it out on another show, but on this show, if you looked at the content emanating from the social stratosphere, meaning YouTube and other components used to measure, one is cache, Q ratings, focus groups, all of these different things, 
"It was like I was damn near doing the show by myself because we were oceans apart in terms of cache. Well, how are you oceans apart from me if you're sitting across from me for five days a week for the whole two hours? Because one of us is resonating and one of us is not in that platform. 
"And so for me, I was like. look, this is what it is. and we had a number of conversations,  one-on-one many many times. I know this audience, I know what they need, etc, etc. At some point, you're gonna do what you need to do or you don't, and if you don't do what you need to do, I'm gonna get somebody who will. That's me. I made no qualms about it. 
"I didn't have the authority to let him go. So what I did was, I've been very consistent, very honest, there's no personal. We weren't enemies, to be real we haven't spoken since, other than 'hi and bye' or if I had to go on the show when they were doing the morning show, I would get interviewed. But there's been no conversations since. And that's fine with me. That's no problem because it wasn't like we were boys or anything like that. But at the end of the day, it was all business to me. It was about, 'Look, man, I'm trying to win and I don't believe I can with you.' That doesn't mean it's your fault. it means WE don't work."
2. I love this story. The Suns have taken their games off cable and put them on regular, old-fashioned, local TV. And to help fans watch the games, the team is offering to provide you with a free antenna.
Don't get Arizona's Family (channel 3)? The Phoenix Suns are giving away free antennas to help out viewers on digital cable or streaming! You just have to sign up!https://t.co/iXE71c0MEI

— Arizona Sports (@AZSports) September 14, 2023
3. Jason Kelce's clear nondenial that his brother, Travis, is dating Taylor Swift clearly means that Travis Kelce is dating Taylor Swift.
Tony Gonzalez tries to get Jason Kelce to give up the inside info on Travis & Taylor Swift pic.twitter.com/T45c6emDxh

— CJ Fogler account may or may not be notable (@cjzero) September 15, 2023
4. Great stuff here by the NFL Network's Daniel Jeremiah on Dolphins coach Mike McDaniel having some fun after appearing on the jumbotron during last Sunday's game against the Chargers.
"RUN THE BALL THE NEXT FIVE PLAYS!"

Mike McDaniel has to be the funniest coach in the league. 😂 (via @DisruptTheMedia, @MoveTheSticks) pic.twitter.com/DOQYMy0uVp

— NFL (@NFL) September 14, 2023
5. A new SI Media Mailbag came out Thursday. Among the topics covered: the Jets' future in prime time; best sports-talk radio show of all time; Kyle Brandt; NFL Game Pass; underrated podcast guest; reminiscing about Hot Clicks; "already saw that" guy; and more. 
I also spoke to the newest edition of CBS's NFL Today, J.J. Watt, for a Q&A, so check that out if you missed it.
6. A brand-new SI Media With Jimmy Traina dropped this Thursday, and it features a conversation with Scott Hanson, who is now in his 15th year as host of the NFL RedZone channel.
Hanson talks about what he remembers from hosting his first show 15 years ago, what has changed about the channel over the years, the use of the term "witching hour" and the show's enormous popularity.
Hanson also discusses his postshow routine after not eating and or using the bathroom for seven hours, what his ideal 1 p.m./4 p.m. ET breakdown is in terms of number of games, famous people who have shouted-out him and RedZone.
Following Hanson, Sal Licata from WFAN radio and SNY TV in New York joins me for our weekly "Traina Thoughts" segment. This week, we discuss the Aaron Rodgers injury, Tom Brady nonsense and Week 1 in the NFL. We also read the most recent reviews readers have left for SI Media With Jimmy Traina on Apple Podcasts.
You can listen to the podcast below or download it on Apple, Spotify and Google.
You can also watch SI Media With Jimmy Traina on YouTube.
7. RANDOM VIDEO OF THE DAY: Happy 62nd birthday to Dan Marino.
Be sure to catch up on past editions of Traina Thoughts and check out SI Media With Jimmy Traina on Apple, Spotify or Google. You can also follow Jimmy on Twitter, Instagram and TikTok.