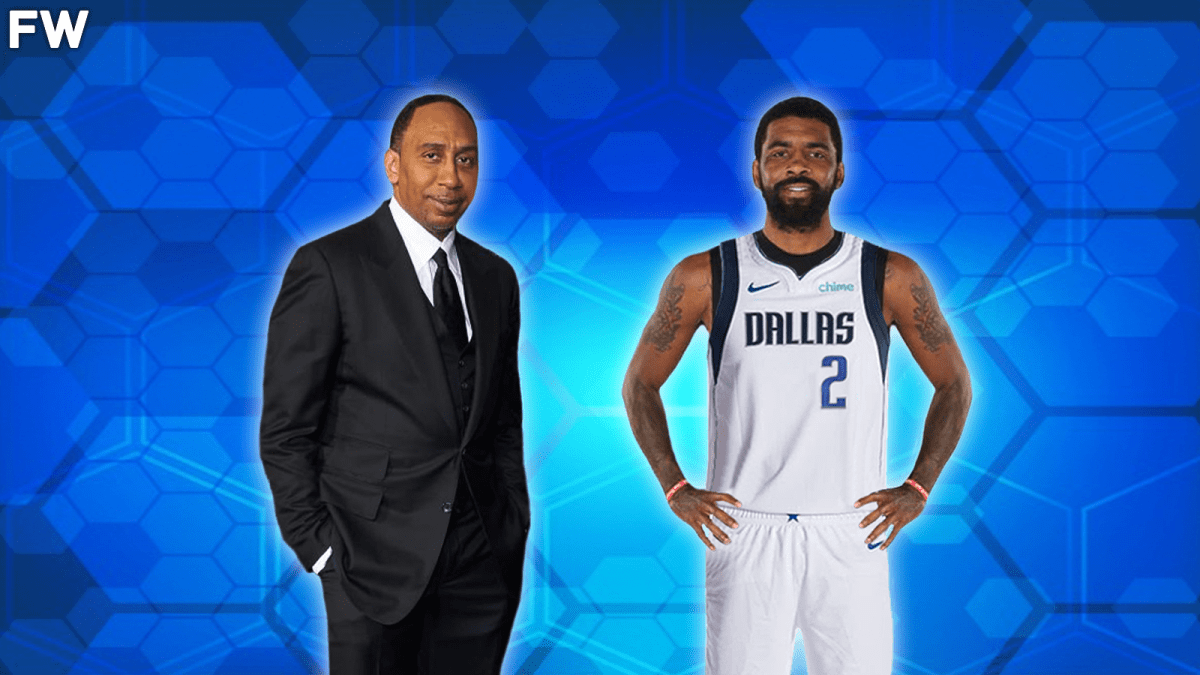 Stephen A. Smith wasn't having any of Kyrie Irving's words to fans and NBA reports about his pending free agency. The veteran analyst never holds back, and when it comes to Kyrie, he takes things to the next level.
During a recent edition of ESPN's "Get Up!," Stephen A. touched on this situation, telling Kyrie that if he doesn't want to be involved in these conversations, he should stop playing basketball.
"Respectfully, to Kyrie Irving, who doesn't want us talking about him, don't play basketball. We talk about basketball. … Only him seems to be somebody that would take offense to that."
It's not a secret that things are personal between Smith and Irving, as the reporter once said he has some issues with the point guard, and he and his family are well aware of that.
That's why Smith always takes it a little bit too far when it comes to Irving, like this time. Of course, you will inevitably be a hot topic around the league when you're one of, if not the hottest free agent this summer, and Smith knows that.
Still, Irving prefers to keep a low profile and not give the media much to talk about while he makes his decision. However, seeing his recent activity, Kyrie is the one sparking the rumors about his potential new destinations in the league.
---
Kyrie Irving Sent A Big Message To Fans About His Pending Free Agency
During a recent Instagram Live, Kyrie made it clear he's not rushing his decision and will wait until the right moment to sign with a new team. The 2016 NBA champion wants to take his time and not allow anybody but him to have a say about his future.
He has been linked with the Los Angeles Lakers in recent days, and the Purple and Gold appear to be favoring a move for him after D'Angelo Russell failed to make an impact for the Lakers against the Denver Nuggets in the 2023 Western Conference Finals.
We sincerely appreciate and respect you as a reader of our site. It would help us a lot if you follow us on Google News because of the latest update.

Thanks for following us. We really appreciate your support.