"If we can get something, even if it is just a finals series [against New Zealand sides] next year and in 2025 we can have a more expanded competition, so our girls can be more competitive at the [2025] World Cup.
"And then in 2026, fold in Japan, Kiwi sides, Samoa – leading into the 2029 World Cup. Australians like winners and for us to really growing the game, we need to be winning."
"At the Waratahs, we have a lot of players in that top (Wallaroos) squad so we are comfortable we can keep players but obviously it is a bit of a struggle. The Brumbies, with the introduction of the Raiders, that'll be challenging for them. And obviously Melbourne are fighting AFLW constantly.
"It is a constant but if we can provide a decent competition, that's a motivator for people to stay, and we have World Cups coming up, a home World Cup, a chance to go play in the UK … other codes don't have that. We can never match them for money."
New Zealand has a four-team Super Rugby Aupiki competition. The Waratahs toured New Zealand last month with a young side and lost to both the Blues and the Chiefs, but Aitken believes they'd be competitive.
Wallaroos and Queensland captain Shannon Parry said emphasising rugby's international opportunities was a valuable tool.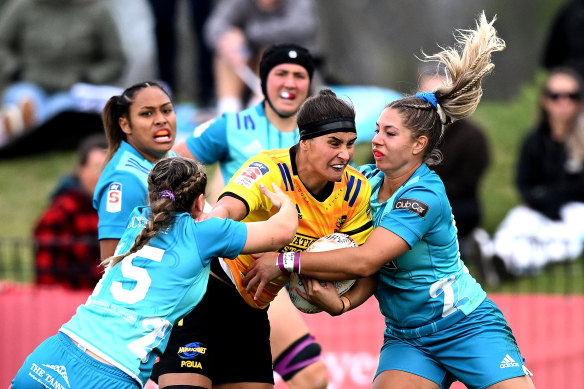 "Long-term I would like to see a trans-Tasman competition, but that's obviously a few years down the track. The game is developing now at a rapid speed … that's the challenge Rugby Australia has an organisation at the moment, how do keep players in the game and stop them from being poached by NRLW?" Parry said.
"Rugby has something the NRL can't offer, and that's the international experience if you make it to the top."
With New Zealand the current world champions and Australia a rising force, an extended, trans-Tasman women's Super Rugby competition could ultimately generate broadcast revenue, feeding back into the game. And it could attract more international recruits, too. Already several Japanese and New Zealand players have been signed to play in Super W this year.
Rugby Australia chief executive Andy Marinos said talks with the NZR about joining forces in a women's Super Rugby competition have been encouraging.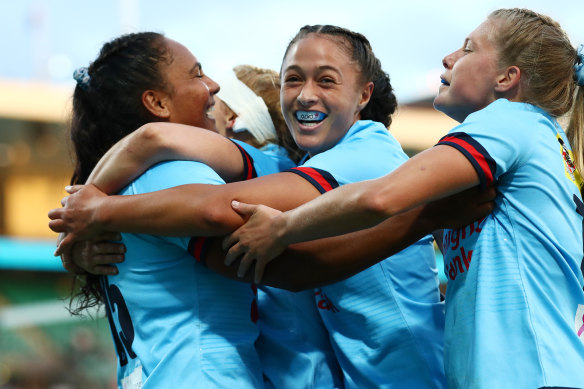 "The early conversations I have had with (NZR CEO) Mark (Robinson) on this, there is certainly interest from Mark to have that crossover. It's just working out if it's this year or next year. Certainly from our perspective, looking at our Super W and how we can expand that is a big part of our strategy," Marinos said.
"Our next step is to invest in high performance systems around it and maybe go to one and a half or two rounds, so we have more volume and content.
"But also strategic partnerships we have with Fiji, and the same with Japan and we will explore whether there is scope to play against some of their teams. Leading into 2025 we would certainly like to have an improved Super W structure and at a point in the season have a crossover with the Kiwis."
Watch all the action from the Super Rugby Pacific with every match streaming ad-free, live and on demand on Stan Sport.
Sports news, results and expert commentary. Sign up for our Sport newsletter.