The NBA playoffs are a place that every NBA player and team sets out to venture to at the end of a long and grueling regular season. The rigorous schedule, the injuries, and the ups and downs of an NBA season take their toll on an NBA organization from start to finish. The journey ends up being well worth it when a franchise has the opportunity to further chase an NBA championship by advancing to the NBA playoffs. Even if a team isn't a true championship contender, it still shows growth within an organization and trending in the right direction with a playoff berth.
Unfortunately for the players listed below, they have never tasted the fruits of their labor. The players below all share a similar story in their NBA journeys so far, and that is the failure to reach the NBA playoffs even once. Some of these players have been in the NBA for nearly a decade without any opportunity to showcase what they provide for a national audience on some of the biggest stages in the game. Whether it be a personal failure or the failure of an entire organization, these 10 players have yet to truly feel the ambiance and adrenaline that comes with taking the court in the NBA playoffs.
These are the 10 NBA players that have played the most games without making the NBA playoffs.
---
T10. Wendell Carter Jr. – 260 Games (5 Years)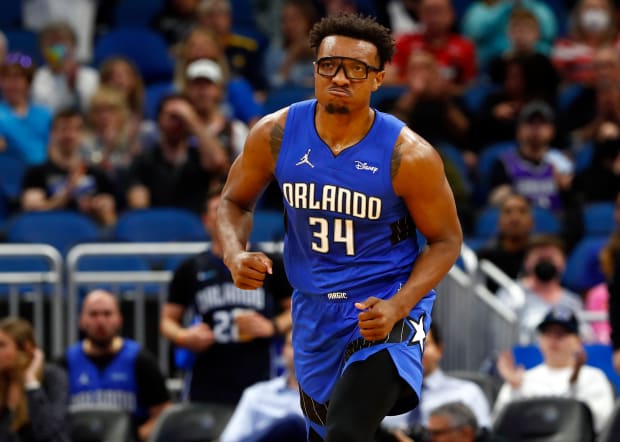 Coming out of Duke University, Wendell Carter Jr. was the seventh overall pick by the Chicago Bulls in the 2018 NBA Draft. With the Bulls, Carter spent two and a half seasons and averaged 10.8 PPG, 8.1 RPG, and 1.0 BPG. Unfortunately, the Bulls would win just 22 games in each of his first two seasons with the team and fail to make the NBA playoffs. During the 2020 season, Carter would be traded for Nikola Vucevic and wind up playing with the Magic in Orlando.
Since arriving in Orlando, Carter has been a welcomed addition to what they are trying to accomplish through their rebuild. He has averaged 14.6 PPG, 9.5 RPG, and 2.4 APG while shooting 52.1% overall and 33.5% from three. After finishing with 22 wins yet again in 2022, Carter would experience his best season on a team level in 2023. The Magic would win 33 games but take many steps in the right direction toward a playoff berth. Carter had 15.2 PPG and 8.7 RPG in 57 games played. Moving forward, it shouldn't be too long until Carter is finally in the NBA playoffs if things continue to trend this way in Central Florida.
---
T10. P.J. Washington – 260 Games (4 Years)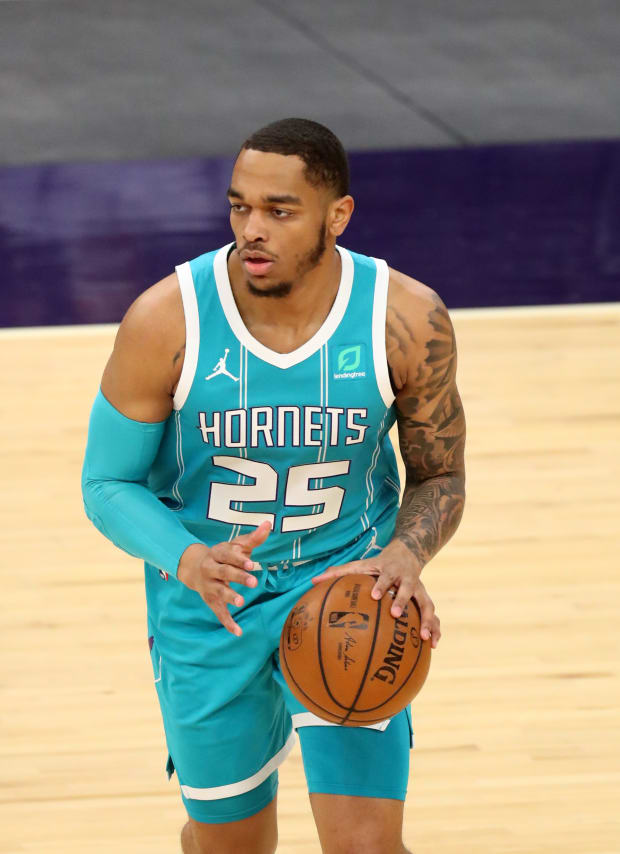 Back in 2019, Michael Jordan and the Charlotte Hornets made P.J. Washington their 12th overall pick in the 2019 NBA Draft. Washington had a decent run at the University of Kentucky and the Hornets turned to him to help instill a winning tradition in Charlotte. Over his first two seasons, Washington averaged 12.6 PPG, 6.0 RPG, 1.0 SPG, and 1.0 BPG but won no more than 33 games and lost in the play-in tournament in 2021.
In 2022, the Hornets would win 43 games which unfortunately only allowed them to finish 10th in the Eastern Conference. Washington averaged just 10.3 PPG and 5.2 RPG on the season and once again, the Hornets fell in the play-in tournament. The 2023 Hornets were a mess from the start of the season. Miles Bridges was gone for the season and star point guard LaMelo Ball dealt with various injuries that caused him to miss significant time. Washington averaged a career-high 15.7 PPG, 4.9 RPG, and 1.1 BPG in 73 starts. The Hornets would only win 27 games and fail to qualify for the play-in tournament making it four straight seasons with no playoffs for Washington or Charlotte as a team.
---
8. Collin Sexton – 266 Games (5 Years)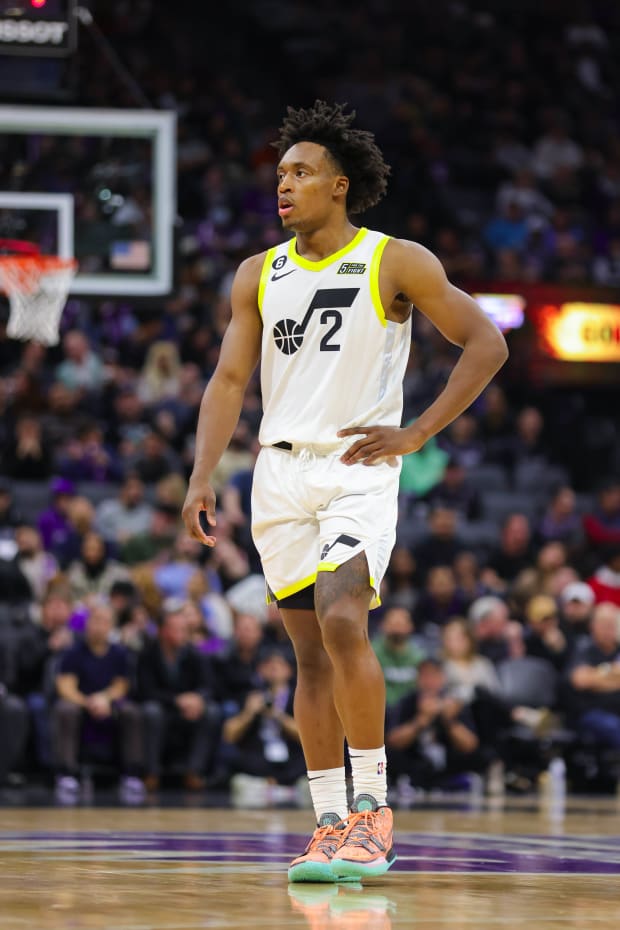 Coming out of Alabama in the 2018 NBA Draft, the Cleveland Cavaliers and most NBA fans saw Collin Sexton as one of the most talented guards available. The Cavaliers took Sexton eighth overall and immediately earned the starting point guard job. He averaged 16.7 PPG and 3.0 APG as a rookie, but the Cavaliers won just 19 games and missed the NBA playoffs entirely. In 2020 and 2021, Sexton had the best offensive seasons of his career, averaging 20.8 PPG in 2020 and 24.3 PPG in 2021 but failed to qualify for the postseason both times.
In 2022, Sexton was moved to the shooting guard position with the emergence of Darius Garland as their point guard of the future. Sexton would suffer a season-ending knee injury just 11 games into the season which is unfortunate considering the Cavaliers went on to make the NBA playoffs. Sexton was traded to Utah during the summer and would appear in 48 games for them in 2023. He averaged 14.3 PPG and 2.9 APG, but the Jazz would win only 37 games and finish outside of playoff standing, ineligible for even the play-in tournament.
---
7. Dennis Smith Jr. – 270 Games (6 Years)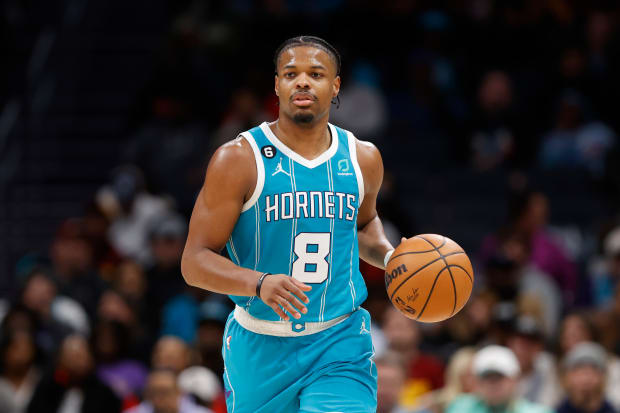 The hype surrounding Dennis Smith Jr. coming out of NC State in the 2017 NBA Draft was incredible. His athleticism and IQ took center stage as he made his debut for the Mavericks. He would play just 101 games in Dallas, averaging 14.5 PPG but was soon traded for Kristaps Porzingis to the New York Knicks. Smith Jr. would spend a total of two and a half seasons in New York but played just 58 games, missing the opportunity to play in the playoffs every season.
Over the last three seasons, Smith Jr. has played for three different teams in a limited role. He played 20 games for the Pistons in 2021 as they missed the playoffs with a 20-52 record. In 2022, Smith Jr. played 37 games for Portland and averaged just 5.6 PPG as they missed the playoffs as well. In 2023, Smith looked better than he has in years, appearing in 54 games for the Hornets and averaging 8.8 PPG. Unfortunately, Smith Jr. is still waiting to take the court in an NBA playoff game, but a contender could surely use him off the bench in his newfound comfort in that role.
---
6. Christian Wood – 289 Games (8 Years)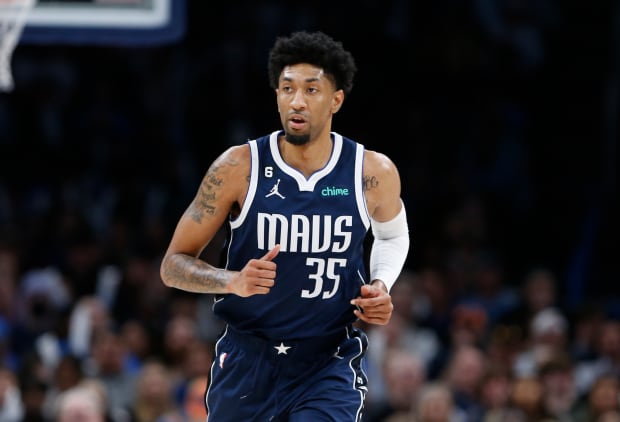 I am completely sure that Christian Wood thought his playoff drought was coming to an end as he entered the 2022-23 season as a member of the Dallas Mavericks. With his placement on this list, you can see that things did not go according to plan. Wood got his start with the 76ers back in 2015-16, but injuries limited him to just 17 games and a minimal spot on the roster. From that year thru 2020, Wood played just a total of 34 games with three different teams and did not appear in a single playoff game.
Wood would spend one season with the Pistons in 2020 and two years with the Rockets in 2021 and 2022. Over that time, he averaged 16.9 PPG, 8.6 RPG, and 1.0 BPG but for perennial bottom-feeders in their conferences. In 2023, Wood was traded to the Mavericks and expected to be a huge boost to a team that was just a finalist in the Western Conference. Unfortunately, Wood was not used by Jason Kidd correctly, and the Mavericks suffered an epic collapse to miss the NBA playoffs. In 67 games, he averaged 16.6 PPG and 7.3 RPG, but it wasn't enough to help them make a late-season push.
---
T4. Josh Jackson – 291 Games (5 Years)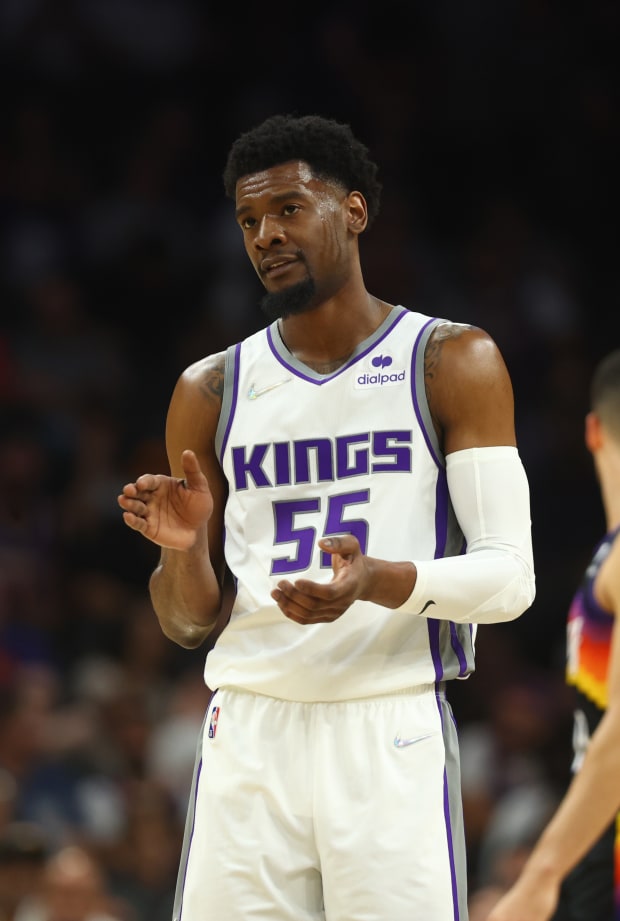 Josh Jackson was the fourth overall pick by the Phoenix Suns back in the 2017 NBA Draft. He would play 156 games for the Suns over two seasons and averaged 12.3 PPG and 4.5 RPG during that time. Jackson would end up being one of the worst draft mistakes in Suns history as they traded him away after his second season to the Grizzlies. In 2020 with Memphis, he would play only 22 games and join the Pistons in 2021. He played 61 games for Detroit that season and averaged a career-high 13.4 PPG.
In 2022, Jackson would play for two different teams, the Pistons and Sacramento Kings. In a total of 51 games in 2022, Jackson averaged 6.4 PPG and 2.9 RPG. He was not active for the 2022-23 season but is sure to find a spot in the coming months, as he is still listed as an active NBA player for now. For his sake, I hope it's a team that will be making a push toward the NBA playoffs.
---
T4. Miles Bridges – 291 Games (4 Years)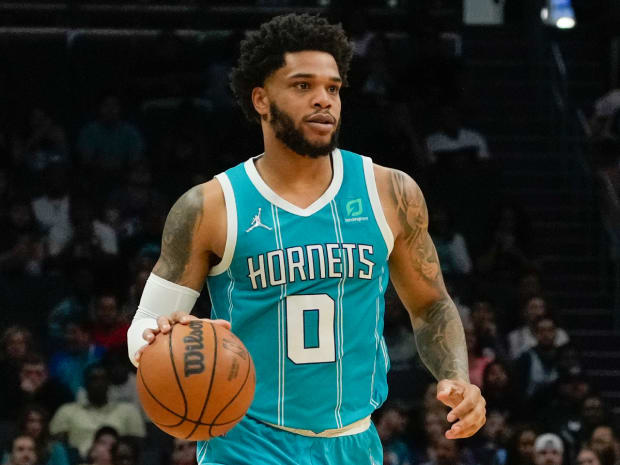 The downfall of Miles Bridges is one of the quickest and most disappointing in the NBA over the last five years. Bridges was drafted 12th overall by the Clippers in 2018 and traded to the Hornets that same night. Over the next four seasons, Bridges kept improving and developing into one of the more athletic and talented young forwards in the league.
By the time the 2021-22 season came, Bridges was set to make a significant impact for the Hornets. He would start 80 games for them that season and averaged a career-high 20.2 PPG and 7.0 RPG. As he headed toward free agency, he was expected to make more money than he ever had before in the NBA. Unfortunately, off-the-court issues would cost him the entire 2023 season, and his playoff drought continues to this day. As he awaits a decision for the next chapter of his career, I am sure he is seeking an opportunity with a playoff contender to remove his name from this list once and for all.
---
3. DeAndre' Bembry – 296 Games (6 Years)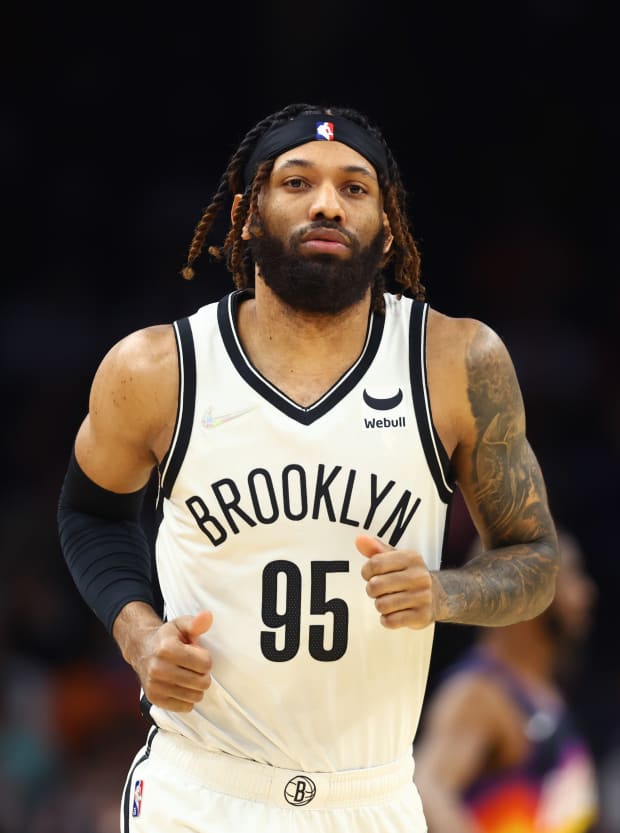 DeAndre' Bembry is another player on our list today who is still listed as an active player despite not playing a single game in 2022-23. Bembry was the 21st overall pick of the Hawks back in 2016. He would spend the first four seasons of his career with the Hawks, averaging just 6.2 PPG and 3.4 RPG as they missed the playoffs all season long.
From 2021 thru 2022, Bembry would make 107 appearances for three different teams, including the Raptors in 2021 and the Nets and Bucks in 2022. Bembry could have broken the streak with both Brooklyn and Milwaukee last season but was left off Milwaukee's playoff roster after being dealt from the Nets. Bembry is reportedly trying to make an NBA comeback, but it is unknown where he stands as the 2023 offseason approaches. For now, he is active and holds the third-longest playoff-less streak in the NBA.
---
2. Lauri Markkanen – 348 Games (6 Years)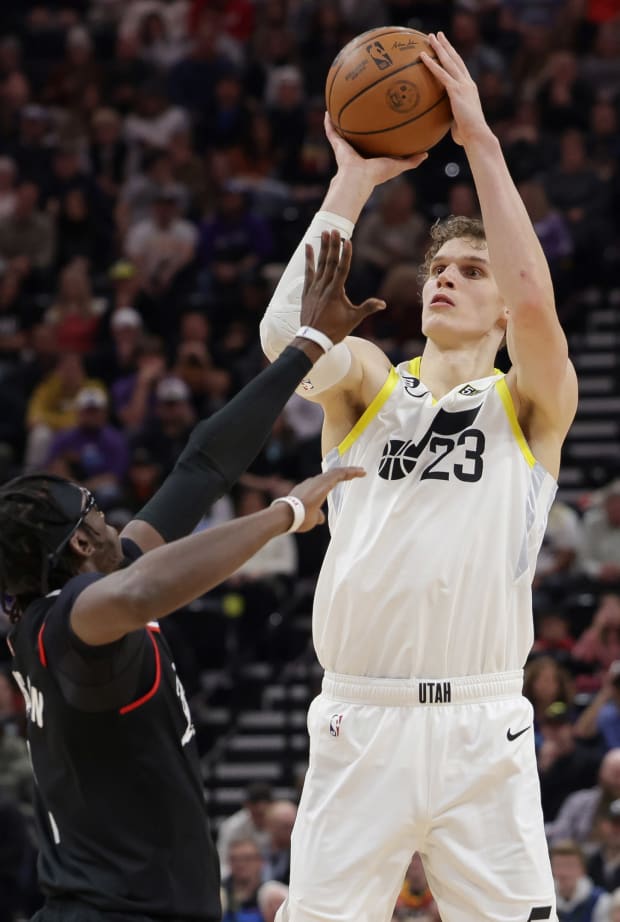 One of the great stories of the 2022-23 NBA season was the emergence of Lauri Markkanen as a serious star in the league. Markkanen spent the first four years of his career with the Bulls after they acquired him from the Timberwolves on draft night in 2017. In his four seasons with Chicago, the team struggled, and he averaged 15.6 PPG, 7.1 RPG, and 1.2 APG. He would then spend one season in Cleveland with the Cavaliers as well in 2022. He averaged 14.8 PPG and 5.7 RPG in 61 games played.
His time in Cleveland would not last long, as he was shipped to Utah in the deal that landed Cleveland star Donovan Mitchell. Markkanen spent the summer working with the Finnish National Team and went crazy during the FIBA World Championships. Clearly, the work paid off as Markkanen would be an All-Star for the first time and would go on to win the NBA's Most Improved Player Award. Markkanen averaged 25.6 PPG and 8.6 RPG on 49.9% shooting overall and 39.1% from three. If he keeps playing this way and Utah improves, there is no way his playoff-less games played streak continues.
---
1. Buddy Hield – 548 Games (7 Years)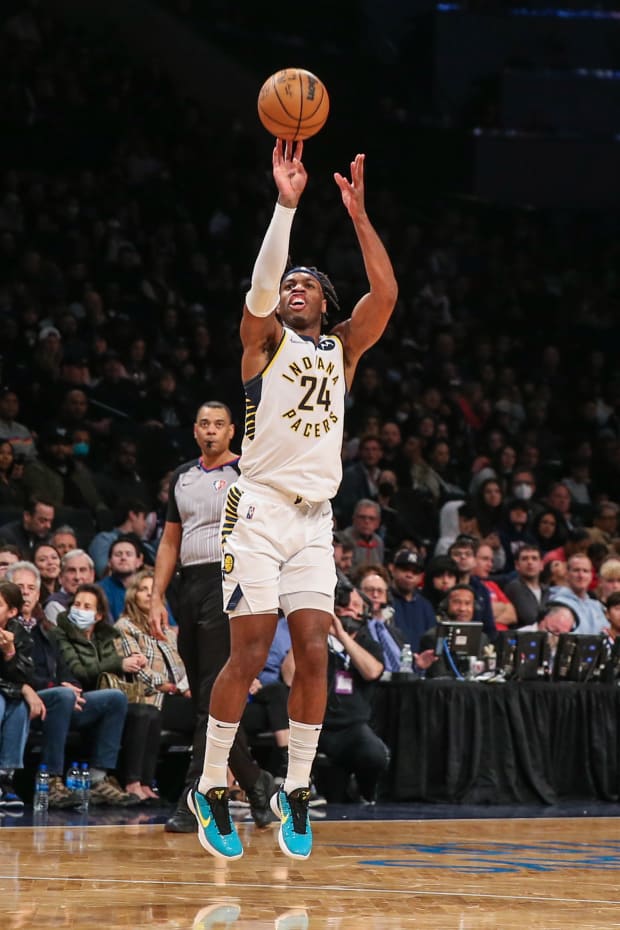 When it comes to Buddy Hield, you have to feel for him as far as his NBA career has gone. Over the last seven seasons, Hield has become the consummate professional with three different teams, including the Pelicans, Kings, and Pacers. After 57 games with New Orleans, Hield was traded to Sacramento, where he thrived. Hield became one of the best three-point shooters in basketball and averaged 16.9 PPG on 40.2% shooting from three over the next six seasons, but the Kings were suffering from one of the longest playoff droughts in all of sports.
In 2022, Hield would be dealt to the Pacers along with star point guard Tyrese Haliburton. Hield once again thrived in his new situation in Indiana. He has averaged 17.1 PPG on 41.0% shooting from three over the last two seasons. Unfortunately, Hield had to watch as his old team, the Kings, broke their playoff drought while the Pacers slipped down the standings once again. With trade rumors flying around his head every season, I believe it is only a matter of time until Hield finds himself on a playoff team and contributing to winning basketball.
We sincerely appreciate and respect you as a reader of our site. It would help us a lot if you follow us on Google News because of the latest update.
Thanks for following us. We really appreciate your support.
Next