Tom Sandoval and Raquel Leviss' cheating scandal rocked reality television connoisseurs last week after their alleged affair unraveled on social media.
Ariana Madix was reportedly blindsided amid reports her boyfriend of nine years, former SUR restaurant bartender Sandoval, was in a months-long affair with Leviss. 
The "Vanderpump Rules" drama is just the latest turmoil in the Bravo-verse, but infidelity allegations have long played out in front of cameras on reality TV.
Here's a look back at seven cheating scandals on (mostly) unscripted television.
TOM SANDOVAL SAYS HE'S SORRY FOR EVERYTHING AMID RUMORS OF RAQUEL LEVISS AFFAIR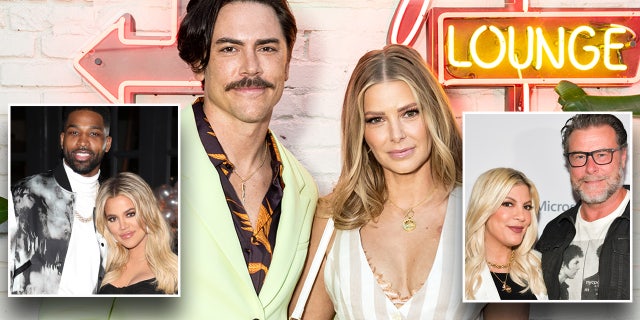 #Scandoval
Madix and Sandoval were the last remaining couple on "Vanderpump Rules" when season 10 premiered earlier this year. Katie Malone and Tom Schwartz announced their divorce in 2022 after 12 years together, and Leviss ended her engagement with James Kennedy weeks before filming began again. 
In the middle of the season, and with a developing storyline including a budding romance between Schwartz and Leviss, a love bomb was dropped when Madix reportedly discovered Sandoval had been cheating on her for more than six months with Leviss.
Last week, Madix allegedly discovered inappropriate text messages between Sandoval and Leviss. Madix called off the relationship immediately. 
"They had been having problems for a while, but this was the final straw for Ariana," an insider told People magazine. "She put up with a lot over the years, but she won't sit back and be disrespected this way."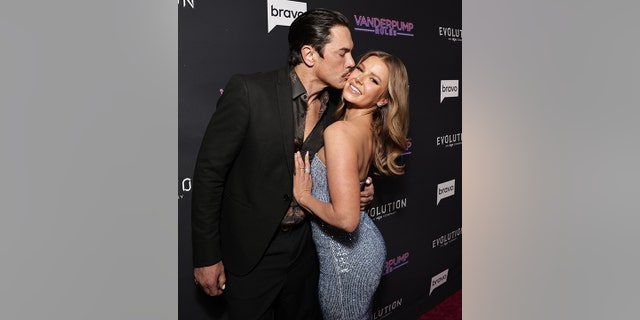 LALA KENT SAYS EX RANDALL EMMETT WAS THE 'WORST THING' TO HAPPEN TO HER: 'NO ONE VOICED ANY CONCERN'
Another source told People, "This has been going on for upwards of 6 months — all the while, Tom was sleeping next to Ariana in bed. She was completely blindsided by this; devastated doesn't even scratch the surface of how she feels."
The Schwartz & Sandy's lounge owner released a statement on Instagram shortly after the cheating claims came to light, but was hounded for his lack of accountability and also forgetting to apologize to Madix.
"Hey, I fully understand and deserve ur anger and disappointment towards me, but please leave Schwartz my friends and family out of this situation… Schwartz specifically only found out about this very recently and most definitely did not condone my actions," he wrote. "I will be taking a step back & taking a hiatus out of respect for my employees & partners. I need some time to address everything else. Sorry for everything."
A source told People, "There hasn't been a sincere 'sorry' from either of them to Ariana. It was all a bunch of excuses and projections — almost as if it was her fault."
Hours before the scandal broke, Madix praised Sandoval during a Q&A at his TomTom bar ahead of his concert for Tom Sandoval & The Most Extras.
When asked if Sandoval was accurately portrayed on "VPR," she said via Page Six, "In some ways, yes; in some ways, no. I think the way that they show how dedicated and extra [he is], because I'm looking at the word 'extra…' But when I say dedicated to everything that you do and the way that you commit to everything that you do — that part is accurate," she said. Madix later found explicit messages from Leviss "pop up on his phone."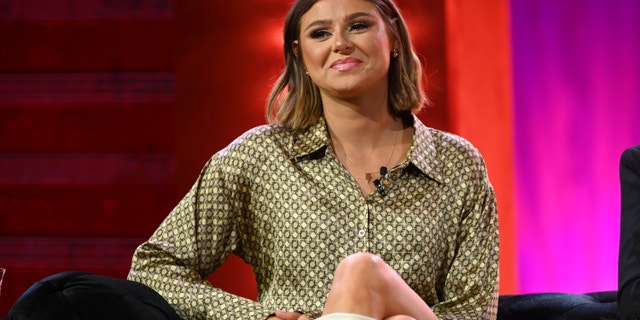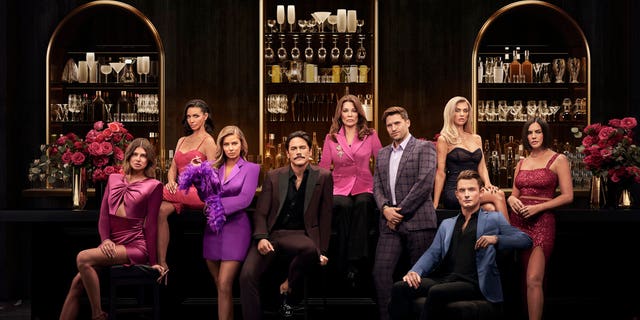 Leviss and Sandoval began seeing each other secretly since "last summer," according to Page Six, and had sleepovers at the home he shared with Madix in the San Fernando Valley when "Ariana's been out of town."
Sandoval dressed up as Leviss for Halloween, and the pair have been wearing matching lightning bolt necklaces to match Sandoval's bands' logo. The new couple reportedly "want to be together."
BRANDI GLANVILLE GIVES 'UNWANTED' KISSES TO MARRIED NEW JERSEY 'HOUSEWIFE' WHO FLED FILMING: REPORT
Representatives for Sandoval, Madix and Leviss did not immediately respond to Fox News Digital's request for comment.
Pump Rules
Former "Real Housewives of Beverly Hills" star Lisa Vanderpump knew she had a great spin-off on her hands with "Vanderpump Rules," but she had no idea one of her servers was in a months-long romance with her friend's husband.
Scheana Shay, who previously worked at SUR and Villa Blanca, unknowingly dated Brandi Glanville's ex-husband Eddie Cibrian while they were still married. At the time, Cibrian was also having an affair with LeAnn Rimes.
Shay told Us Weekly at the time that she found out Cibrian was married more than six months into their relationship, and attempted to call him out for his alleged indiscretions.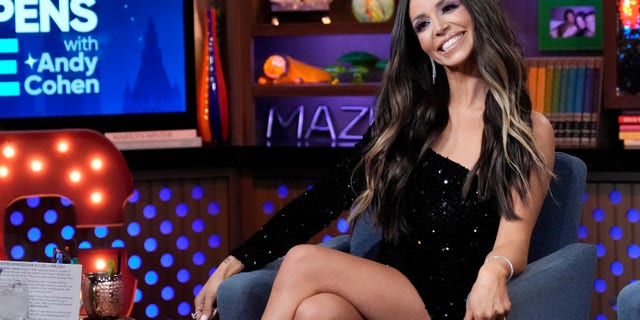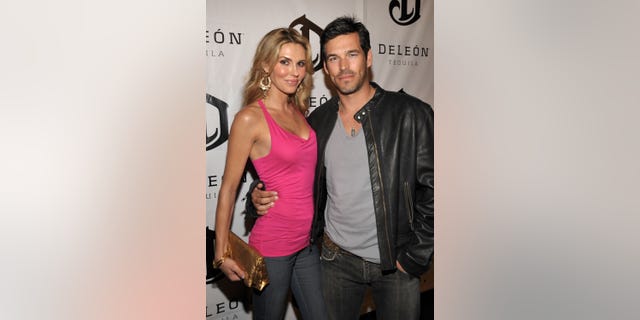 "He lied at first about it and then he admitted it. So I stopped talking to him for a long time," she alleged. "Then I run into him one night at my work. He comes by and wants to explain himself and ask me out for drinks. He says he's now separated from his wife — bulls—, bulls—, bulls— — and I'm like, 'Okay, whatever, I'll go with it.' But come to find out shortly after the encounter that we had, there's a story posted the next day saying that he was with LeAnn and he was still married!"
Scheana admitted her time with Cibrian was "just a mess" and she "stopped talking to him" then and there. She met Glanville on an episode of "RHOBH" and apologized. 
BRANDI GLANVILLE SAYS SHE AND LEANN RIMES ARE LIKE 'SISTER WIVES' AFTER A 'DECADE OF FIGHTING'
Cibrian and Rimes, who met on set of "Northern Lights," married in April 2011.
MVP
During the season seven reunion in 2021, "Southern Charm" star Craig Conover accused his co-star, Madison LeCroy of being a "home-wrecker" as he defended his best buddy, Austen Kroll.
"You were flying around the country sleeping with men, married men," Conover claimed. "Ex-MLB players. That's what you were doing during quarantine. You know why Austen was at my house? Cause you weren't talking to him! You flew to Miami to f— an ex-MLB player."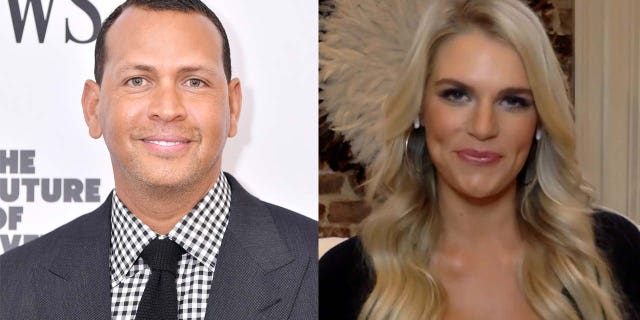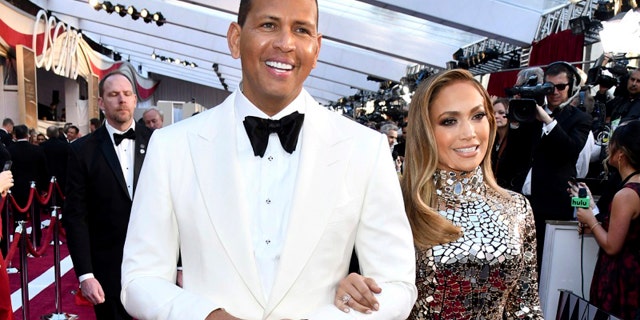 At the time, LeCroyn denied the accusations, but admitted to sending direct messages to a baseball player. While some fans noticed that Alex Rodriguez had liked some LeCroy Instagram snaps in the past, she had stayed mum on the topic.  
In February 2021, LeCroy confirmed she had only "spoken on the phone" with the former New York Yankees shortstop, but nothing became physical. "He's never physically cheated on his fiancée with me," LeCroy told Page Six of her platonic relationship with Rodriguez. He was engaged to Jennifer Lopez at the time. 
By March, Lopez called off their engagement, and in April she was dating Ben Affleck. One year later, they became husband and wife.
'I am wounded!'
The "Real Housewives of Beverly Hills" debut season featured the glitz and glam of one of the most prestigious zip codes in the world. While some relationships were thriving under pressure, Camille Grammer and her husband, "Frasier" star Kelsey Grammer, were growing apart. 
KELSEY GRAMMER SAYS RELIGION GUIDES HIS CAREER
Bravo cameras watched as Camille said her goodbyes to Kelsey from their massive Malibu estate while he pursued a gig on Broadway in New York. However, more was in store for Kelsey on the East Coast when he met flight attendant Kayte Walsh.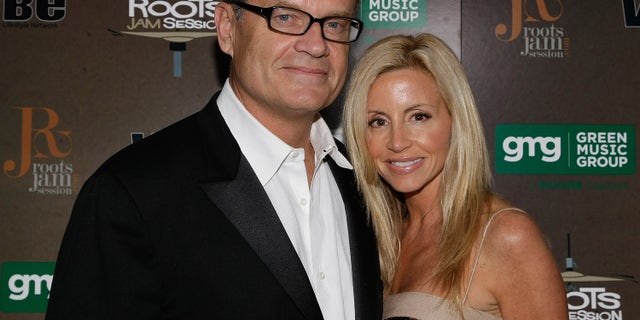 Shortly after finding out about their relationship, Camille filed for divorce from her husband of 13 years. The former couple have two children together.
He said that their marriage had ended long before "RHOBH" began, while she later admitted on social media that their split was "unnerving" due to the unwavering support she gave him and his career.
Kelsey married Walsh two weeks later, and they have three children together.
Camille married attorney David Meyer in October 2018 in Hawaii.
Donna Martin Drama
Tori Spelling and Dean McDermott first met in 2005 while they were both married to other people. After she finalized her divorce from Charlie Shanian, and he split from Mary Jo Eustace, Spelling and McDermott married in Fiji on May 7, 2006. 
After four children, seven years of marriage, a few reality shows and a handful of infidelity allegations, McDermott admitted he had cheated on the "90210" star.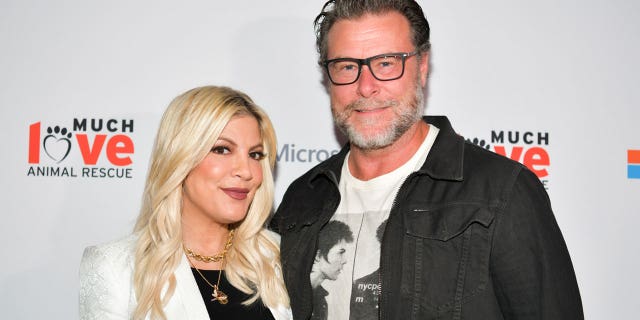 On their show "True Tori," McDermott revealed he felt "shame" for cheating on his wife in 2013. He checked himself into rehab the following year.
"I am truly sorry for the mistakes I have made and for the pain I've caused my family," he told People at the time. "I take full responsibility for my actions and have voluntarily checked myself into a treatment center to address some health and personal issues."
Keeping Up
Tristan Thompson went public with his relationship with Khloé Kardashian in 2016 months before his son Prince was born from his previous relationship with model Jordan Craig. 
Before Kardashian gave birth to their daughter in April 2018, Thompson had reportedly cheated on the Good American designer multiple times.
CLICK HERE TO SIGN UP FOR THE ENTERTAINMENT NEWSLETTER
The couple weathered the storm until Thompson was caught kissing Kylie Jenner's former best friend, Jordyn Woods, on Valentine's Day weekend in 2019. They ended their relationship, but got back together during the pandemic while in quarantine together with their daughter True.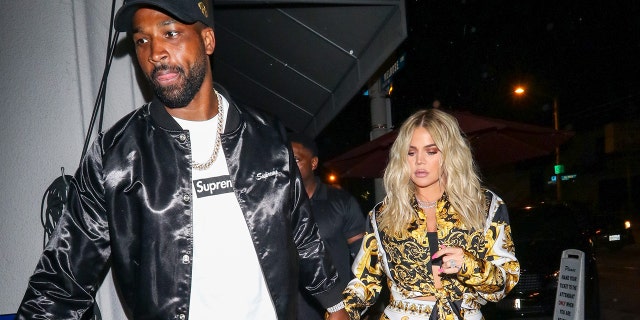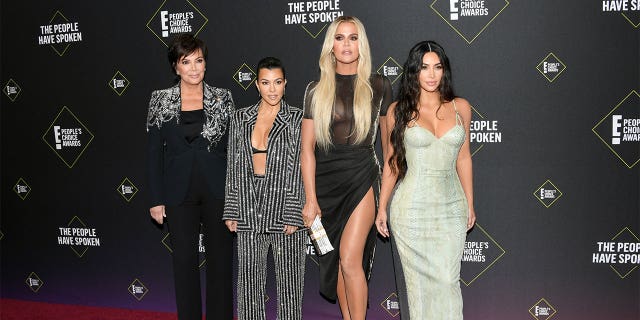 In 2021, he was sued for child support after fathering a child with Maralee Nichols. Thompson attempted to deny the accusations, but a paternity test revealed he was the father of Nichols' son, who was born on Dec. 1. 
Kardashian was blindsided once again by Thompson's actions, which "The Kardashians" cameras caught and showed the scandal unraveling. 
The professional basketball player issued an apology on Instagram in January 2022, and by summer, Kardashian and Thompson confirmed they were having a second child together via surrogate. Their son was born in August.
Red Flag
Former "Playboy" Playmate Kendra Wilkinson found out about Hank Baskett's alleged affair in 2014 when cameras were rolling on their show, "Kendra on Top."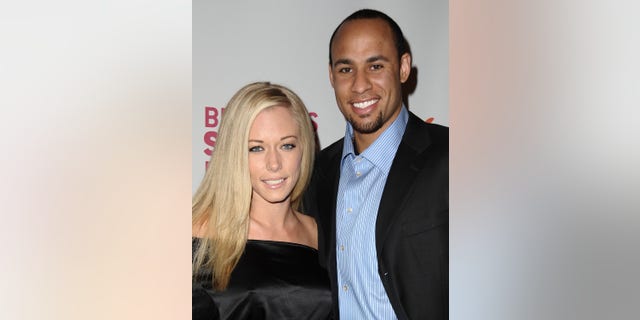 The allegations that Baskett cheated on her with transgender model Ava Sabrina London surfaced less than two months after she had given birth to their second child. 
CLICK HERE TO GET THE FOX NEWS APP
While appearing on "Marriage Boot Camp" to save their relationship, Baskett, a former professional football player, said he thought he was buying marijuana for his depression, but ended up in the wrong place. 
"I instantly felt I had lost everything just because of what I had seen. I wanted to get out but I couldn't move. This person came to me and touched me."
They reconciled and attempted to leave the past behind them, but she filed for divorce in 2018 after nearly nine years married.