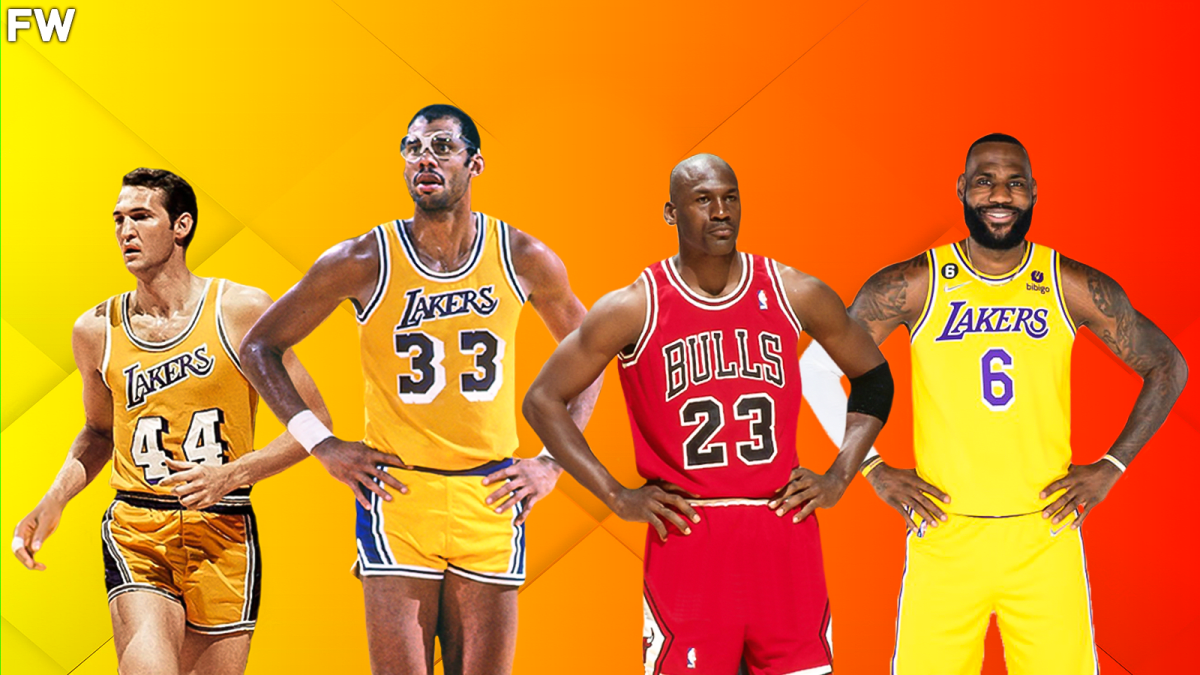 The objective of basketball a game, is to put the ball through the hoop and score points for your team. While there have been stars that excelled at several aspects of the game, the greatest has always been those who can score with ease.
Playoff basketball has always been the most important time of the season. And players like Kareem Abdul-Jabbar, Michael Jordan, and LeBron James have become legends by scoring consistently in the postseason. This video shows the all-time NBA playoff scorers and their progression through the years.
Here are the 10 highest-scoring players by point total in NBA playoffs history:
1. LeBron James – 8,023
2. Michael Jordan – 5,987
3. Kareem Abdul-Jabbar – 5,762
4. Kobe Bryant – 5,640
5. Shaquille O'Neal – 5,250
6. Tim Duncan – 5,172
7. Kevin Durant – 4,878
8. Karl Malone – 4,761
9. Julius Erving – 4,580
10. Jerry West – 4,457
LeBron James is the career leader in playoff scoring by a margin of over 2,000 points. His longevity and excellence in the postseason make this unsurprising, and Michael Jordan being 2nd makes just as much sense. Every player on this list has a case for being considered a Top 15 player ever, and except Karl Malone, all have won championships. The Los Angeles Lakers are the team with most of these players having donned their uniform, five have scored playoff points in the Purple and Gold.
Kobe Bryant and Shaquille O'Neal are 4th and 5th on this list shows just how incredible it was that they were both teammates during their careers. Tim Duncan is underrated by many since his retirement, but he was a perennial playoff performer during his long and stellar NBA career. This list also shows that true greatness is when players excel when the lights are brightest.
---
Which Current Players Can Crack This Top 10 List?
With a lot of NBA records, there are players in the current era that have a shot at breaking them. Stephen Curry and Jayson Tatum both broke the record for most points in a Game 7 by an individual player just this season. However, when it comes to this list, there aren't very many within striking distance.
Stephen Curry is the only one with a truly realistic chance of cracking the list, he is in 12th place with 3,966 playoff points. A couple more deep playoff runs, which are very possible, could see him cross Jerry West in 10th place. James Harden is the next active player in 20th place with 3,637 and Klay Thompson is 27th with 3,032. It's hard to see either getting there though, considering that they have declined from how explosive they were at their peak.
We sincerely appreciate and respect you as a reader of our site. It would help us a lot if you follow us on Google News because of the latest update.
Thanks for following us. We really appreciate your support.