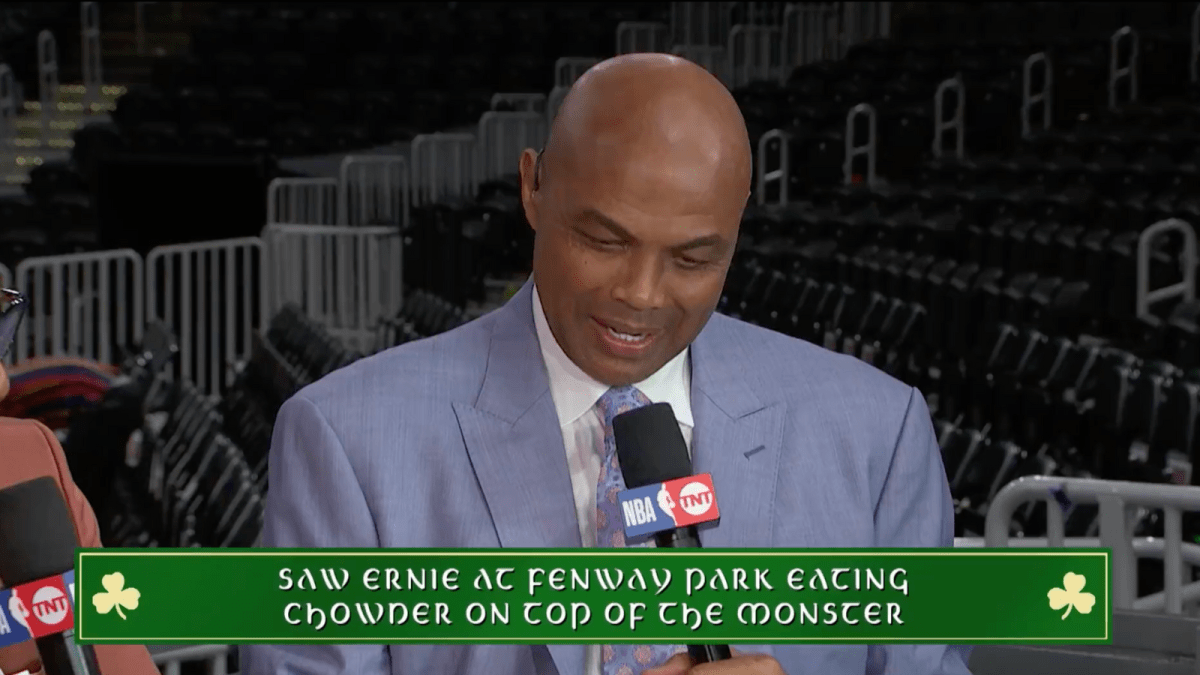 Charles Barkley tried his hand at getting the Boston accent right, but it went hilariously wrong. And that took the spotlight over the fact that the Celtics forced a Game 6 with a 110-97 win over the Miami Heat.
At the other end, Barkley was asked to do a Boston accent, and as thick as he tried to make his accent sound, he was side-splitting funny.
Barkley's second attempt at the accent was just him just speaking normally like he would, leaving the TNT crew laughing.
On the game front, the Celtics displayed great resilience to bounce back after trailing 0-3 to win Games 4 and 5. Jayson Tatum and Jaylen Brown pitched in with 21 points each, while it was an off day for the Heat whose players didn't cross 20.
---
Charles Barkley Took A Shot At Jayson Tatum Earlier During The Playoffs
Trust Barkley to sometimes dive headfirst, and this time it was a fun boo-boo that he pulled when he misread what was written on Tatum's shirt ahead of Game 4.
Tatum wore a shirt with Nahamas written on it, only for Barkley to read it as Bahamas. This left the crew again in splits when he said, "Does that say the Bahamas?"
For now, all eyes are on the Celtics to see whether they can bounce back and even the series forcing a Game 7. And much will depend on Tatum who has averaged 26.0 points, 10.0 rebounds, and 3.7 assists in the first three games of the series.
Should the Celtics manage to get past Jimmy Butler and Miami, they will have another formidable challenge in the Denver Nuggets who are waiting in the NBA Finals.
We sincerely appreciate and respect you as a reader of our site. It would help us a lot if you follow us on Google News because of the latest update.
Thanks for following us. We really appreciate your support.