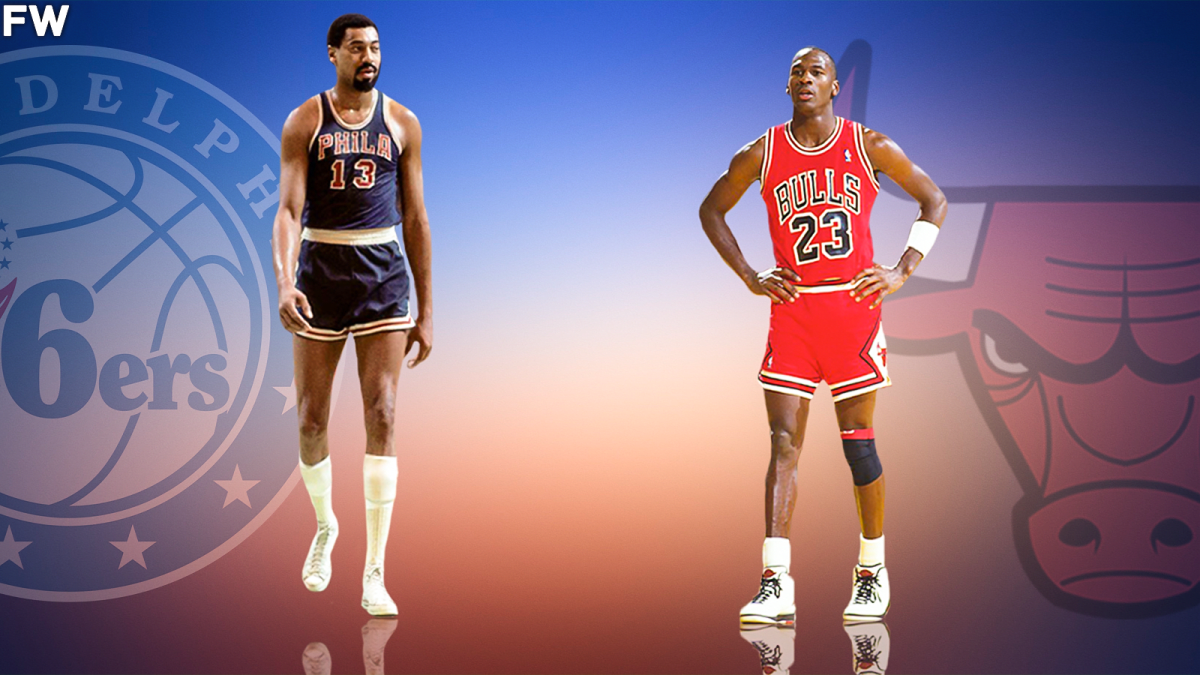 The one consistent truth of the NBA has been the fact that stars from a certain era always feel like the time they played was the toughest to do so in the NBA. It's an argument often used to proclaim Michael Jordan as the GOAT over LeBron James.
But legends from the 1960s like Wilt Chamberlain also once felt like Michael Jordan wouldn't be able to achieve everything he did during their era. And in an interview with Conan O'Brien in 1997, Wilt said MJ would get crushed in his era.
"Michael Jordan is one of those rare specimens that could have played in any particular time and is a gifted athlete and is using those gifts in basketball incredibly so," Chamberlain said. Asked about Jordan's playing style and how it would translate, Wilt added, "Well, his playing style is that he's 6'7" and he's like 197 pounds. Coming into what we called, 'our domain,' the pivot for us big guys, would not have been very wise for Michael if he was playing during our time.
"So we would say you know, 'Michael, as long as you're doing those fancy things outside of where we are, that's fine.' So it wouldn't have been good for Michael." Conan then asked Wilt if he thought Michael Jordan would get crushed, and Chamberlain confidently responded, saying," I don't think. I know he would have been crushed."
(starts at 5:08 minutes)
Michael Jordan has the highest points per game career average in regular season history with 30.12, and Wilt Chamberlain himself is in second place with 30.06. So while Wilt may feel like he couldn't have gotten to the rim as easily as he did during the 60s, it's unfair to say that Jordan would have been crushed or would not have been able to score.
---
Wilt Chamberlain Once Suggested He Would Have Beaten Michael Jordan In A 1-On-1 Battle
Michael Jordan won three times more championships than Bill Russell, and in the 90s, he was as dominant as any player has ever been. But Wilt Chamberlain's records put him in rarified air in terms of physical dominance. As he once suggested too, Chamberlain believed he could have beaten Michael Jordan if they played 1-on-1 during his prime.
"I know basketball is a team game, and you've already made Michael No. 1, but if you had to have Wilt against Michael, my prime and his prime, how much money would you be willing to bet?"
Comparing eras is utterly fruitless, there is no way to tell how any legend from any time in NBA history would play in another time. But the greats will always believe that they were the best of their time at least. And the same way that Wilt Chamberlain felt about Michael Jordan, MJ probably feels about the likes of LeBron James or Stephen Curry.
We sincerely appreciate and respect you as a reader of our site. It would help us a lot if you follow us on Google News because of the latest update.
Thanks for following us. We really appreciate your support.