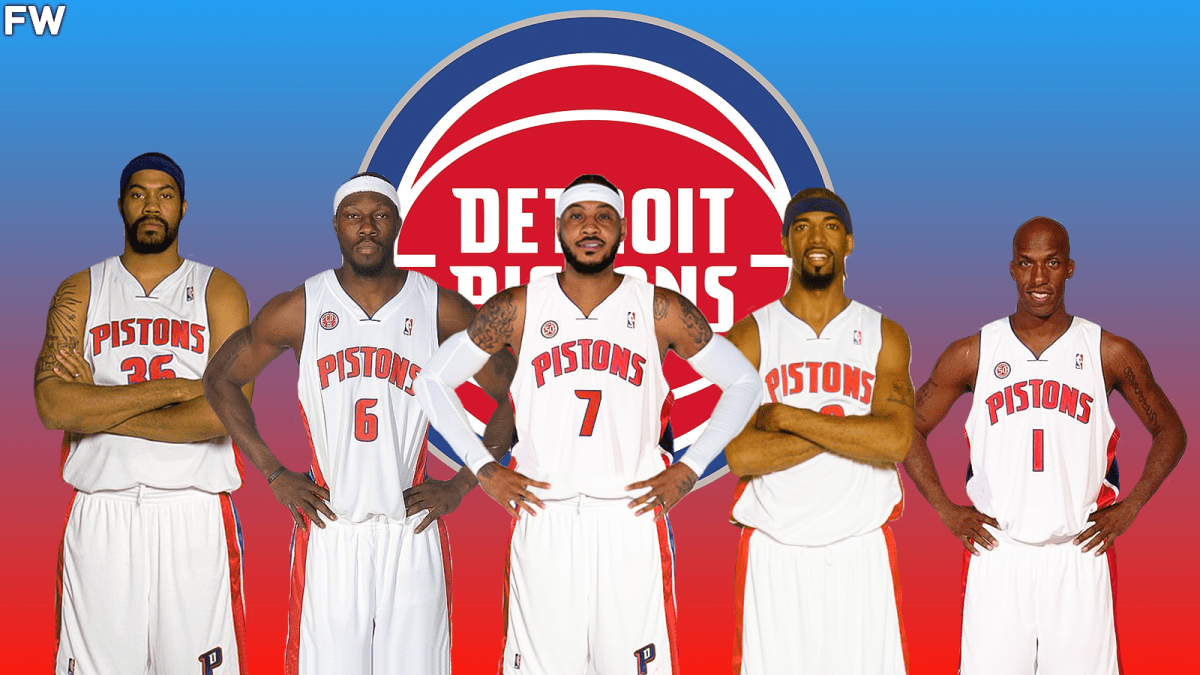 Carmelo Anthony recently announced his retirement, and NBA fans have all been giving him props for his incredible career. Melo became one of the greatest scorers in the league's history, but he never won a championship.
What makes that ridiculous is how close Carmelo Anthony came to winning it all as a rookie. He was drafted with the No. 3 overall pick by the Denver Nuggets, but the Detroit Pistons, who would win the championship in 2004, could have gotten him at No. 2. And as he once revealed, they had promised to as well.
"That changed the course of my career, man," Carmelo Anthony said on All The Smoke. "To this day, I still think about that… Because I'm like, they promised me… I'm talking all the way up until draft day, you understand? 'We're taking you.' So in my mind, I'm going to Detroit. Chauncey there, Rip, Tayshaun, all these guys is there. Sheed came in the middle of the year and that's what really put them over to the top.
"And then they won it, I'm like, 'Ohhh. My luck…' Understand that I think if I'm there, they win another one. I think we go back-to-back if I'm there. Because the second year for me, I would have learned from those guys, cuz they was all the best. I would have learned from those guys in the way I would have been a totally different player."
The thought of a scoring machine like Carmelo Anthony on those elite defensive Pistons teams is a wild one. If they had him, they surely could have challenged the San Antonio Spurs and Miami Heat for some of those early titles. The truth is, though, that they drafted Darko Milicic, and the Pistons never won a championship again while Anthony remained untitled for his career as well.
---
Carmelo Anthony Was An Elite Scorer From His First Day In The NBA
Carmelo Anthony came into the league averaging 21 points per game as a rookie. He would go on to average 26.5 points in his third season in the league, which jumped to 28.9 in his fourth year. If he was on those Pistons teams, then another title or two could have been a real possibility for them.
NBA history is littered with 'what if' moments like that, but this has to be one of the big ones. He may be at peace despite never winning a championship, but this is one situation that will likely always be hard for him to completely get over.
We sincerely appreciate and respect you as a reader of our site. It would help us a lot if you follow us on Google News because of the latest update.
Thanks for following us. We really appreciate your support.