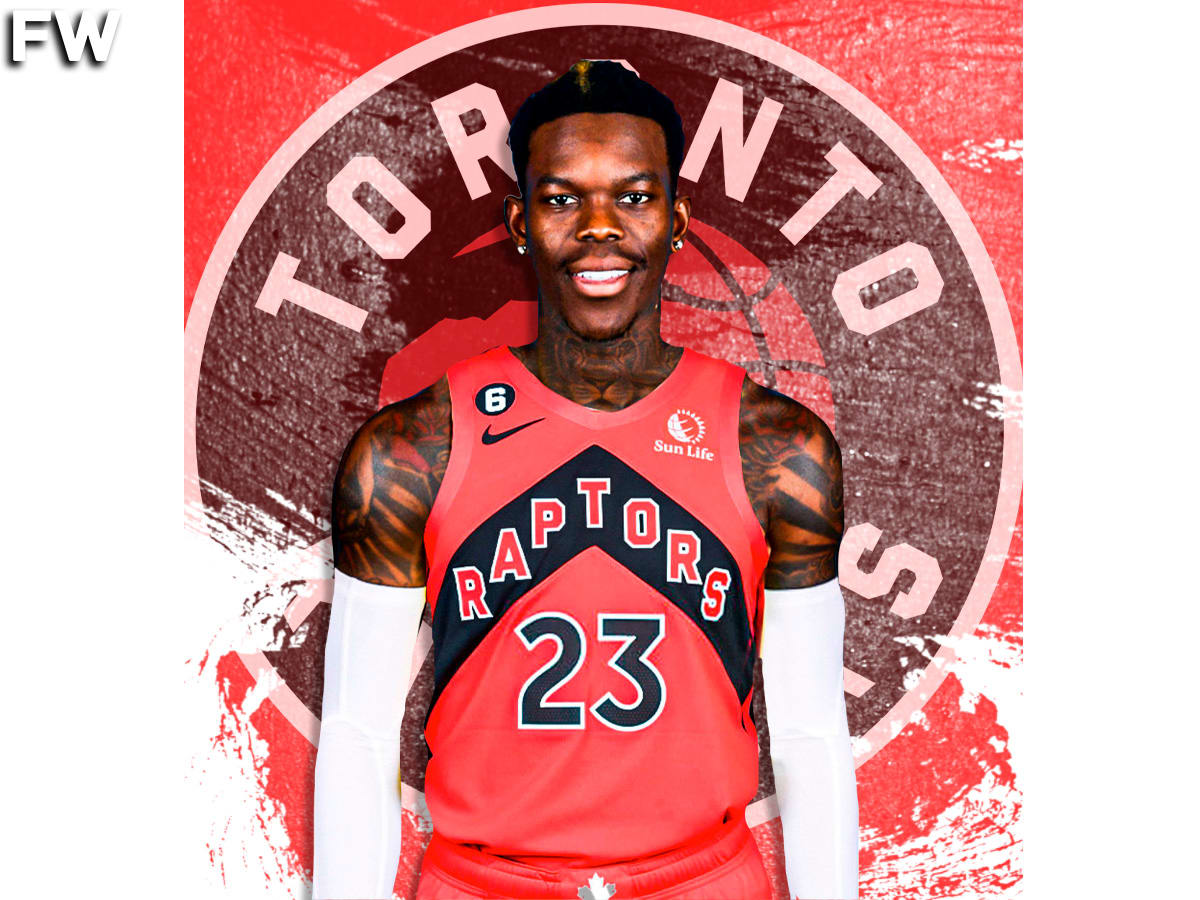 Dennis Schroder had a fine 2022-23 season with the Lakers
The German opted to join the Raptors in free agency
He revealed his reasons for heading north
Dennis Schroder will be suiting up for the Toronto Raptors this upcoming season, and head coach Darko Rajakovic is a big reason why. Schroder was on NBA Today earlier this week when he spoke on his decision to join the Raptors.
"I think Darko, the head coach, this is his first year as a head coach as well," Schroder said. "I met him five years ago in OKC. We became friends, and I liked how he was coaching myself and the team, and he called me right away when he took over."
Schroder believes the Raptors' system is going to be great for him.
"I definitely said to my agent, I said 'I wanna be there, I wanna be part of that,'" Schroder continued. "I think it's a great fit just to play like the national team type. Handle the ball a little bit more, go out and run, on the defensive end, active… I think it's a great fit."
(starts at 3:04 mark):
Schroder played under Rajakovic during the 2018-19 season when the Serbian was an assistant coach for the Oklahoma City Thunder. The great relationship between them and the style of play convinced the 30-year-old to head to Toronto.
You'd think the Los Angeles Lakers would have wanted him back, as Schroder played well for them last season. The German averaged 12.6 points, 2.5 rebounds, 4.5 assists, and 0.8 steals per game, and played a big role in the Lakers getting to the Western Conference Finals.
---
Dennis Schroder Has Some Big Shoes To Fill
Schroder has signed a two-year, $26 million deal with the Raptors and is expected to be their starting point guard. With the departure of Fred VanVleet, he has some big shoes to fill.
VanVleet had been the star point guard for the Raptors the last few seasons and even made the All-Star team in 2022. He left for the Houston Rockets in free agency, and the franchise would be hoping that the German can help soften the blow. While Schroder's playmaking and defense would certainly help the Raptors, I do have one concern.
Toronto shot 33.5% from beyond the arc last season, which ranked 28th in the league. Schroder isn't a great shooter either, having shot just 32.9% from three with the Lakers last season.
I'd expect Rajkovic to have a plan on how things will work, but if the Raptors can't fix their shooting woes, then 2023-24 is going to end in disappointment just as 2022-23 did when they missed the playoffs with a 41-41 record.
---
It Has Been An Incredible Year Or So For Dennis Schroder
It is easy to forget now, but just over a year ago, Schroder wasn't even on an NBA team. There seemed to be no market for him, but all that changed thanks to EuroBasket 2022.
Schroder opted to play for Germany in the tournament and performed extremely well. He averaged 22.1 points, 2.3 rebounds, 7.1 assists, and 1.1 steals per game, and was named to the EuroBasket All-Tournament Team.
After those exploits, the Lakers signed him up, and he played well, as I mentioned earlier. Schroder then led Germany to the gold at the 2023 FIBA World Cup and was named MVP of the tournament. It has just been a remarkable turnaround in just over a year, and almost no one would have seen it coming.
We sincerely appreciate and respect you as a reader of our site. It would help us a lot if you follow us on Google News because of the latest update.
Thanks for following us. We really appreciate your support.