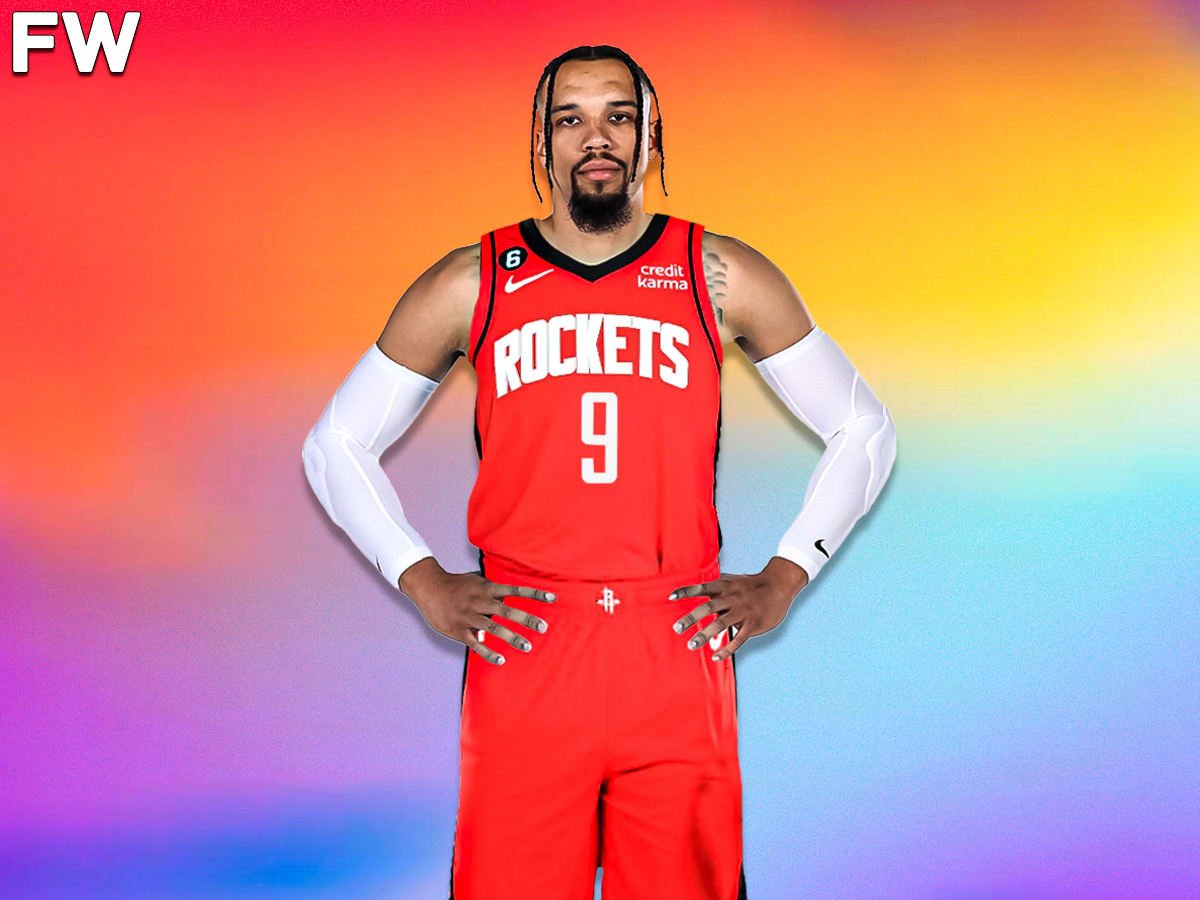 Dillon Brooks' latest workout video has been doing the rounds on social media
NBA fans reacted to the viral video
Brooks is eyeing a big season with the Rockets
It's only been a week since Dillon Brooks won the bronze medal with Canada at the 2023 FIBA World Cup, but the 27-year-old is already back in the gym. A video of Brooks' latest workout went viral on X and NBA fans reacted to it.
One is expecting Brooks to be on a revenge tour next season.
A fan still clowned Brooks, saying he will owned by LeBron James.
Brooks has better handles than Jaylen Brown, per one fan.
One believes that people don't realize how good Brooks is.
A fan says Brooks is still going to be inefficient in the actual games.
Whatever you may think of Brooks, you have to respect the fact that he has hit the gym so soon. It could have been easy to just bask in the glory of helping Canada to their best-ever finish at the World Cup, but he wants to work on his game and get better.
---
Dillon Brooks' Message For His Haters
Brooks has been constantly ridiculed since that playoff series against the Los Angeles Lakers, where he talked trash to LeBron James, only for it to brutally backfire on him. LeBron and the Lakers beat the Memphis Grizzlies in six games, and Brooks was left with egg on his face.
He managed to shut everyone up at the World Cup, though, with a 39-point outing in their win over Team USA in the third-place game. Brooks had a message for his haters as well after that dominant outing against the U.S.
"I just appreciate you. Everybody that was throwing shots on Twitter and Instagram… It just motivates me to keep on going."
It certainly motivated him to dominate against Team USA, who had no answer for him. Brooks also claimed that is the best perimeter defender in the world now, and while that might be a stretch, he is probably in that conversation.
---
How Good Can Brooks And The Rockets Be Next Season?
After six seasons with the Grizzlies, Brooks is now a Rocket, and they paid a lot of money for his services. The 27-year-old got a four-year, $86 million deal from Houston that can go up to $90 million based on incentives.
The Rockets desperately need some help on defense, as their defensive rating of 118.6 last season, as per the NBA, was second-worst in the league. Brooks can certainly help them improve on that end, and with Ime Udoka being their new head coach, I expect them to be much better defensively.
On offense, it remains to be seen how effective he is going to be. That performance against Team USA was great, but Brooks struggled offensively last season.
He averaged 14.3 points, 3.3 rebounds, 2.6 assists, 0.9 steals, and 0.2 blocks per game, but shot just 39.6% from the field. No matter how good you are defensively, you can't be that inefficient on offense in today's NBA.
Brooks thinks he will be more efficient playing next to Fred VanVleet, and if he is, then the Rockets can maybe make some noise. They have been terrible in recent seasons, going 17-55 in 2020-21, 20-62 in 2021-22, and then 22-60 in 2022-23, but if the two big additions fit well and the youngsters continue to develop, the Rockets might just be in the race for the final playoff spots.
We sincerely appreciate and respect you as a reader of our site. It would help us a lot if you follow us on Google News because of the latest update.
Thanks for following us. We really appreciate your support.