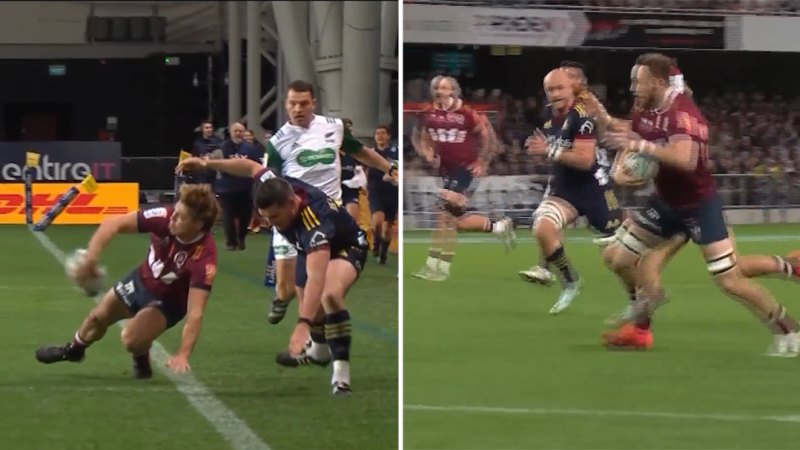 Reds run the length of the field for epic try
We're sorry, this feature is currently unavailable. We're working to restore it. Please try again later.
The Queensland Reds have lobbed a late contender for try of the year after a bursting run by Harry Wilson and a brilliant piece of James O'Connor footwork.