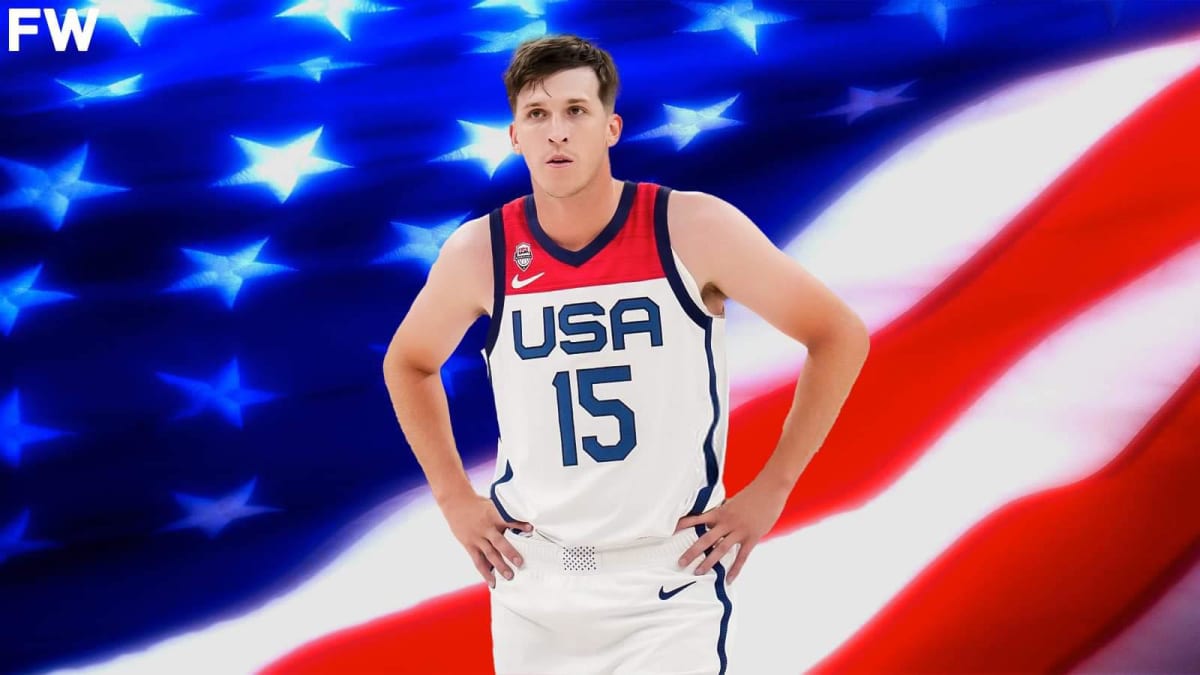 Austin Reaves shared a message about playing for Team USA on his Instagram
Reaves appreciated the opportunity to suit up for the squad
The guard was one of the outstanding players in the FIBA World Cup
We saw Team USA lose to Team Canada in the bronze medal match of the FIBA World Cup, and there's no doubt that the campaign was overall a disappointment for the team. Still, some players managed to do relatively well on an individual level.
One of those players was Austin Reaves, who averaged 13.8 points, 2.8 rebounds, and 2.4 assists per game while shooting 50% from 3PT range. Recently, Austin Reaves reacted to his stint with Team USA on Instagram, noting that he felt it was a "great opportunity" despite the overall result for the team.
"Although we didn't get the result we wanted, it was a great opportunity to represent my country with USA Basketball this summer!"
View the original article to see embedded media.
It remains to be seen if Austin Reaves will end up getting selected for Team USA again in the future. He was one of the standout players for the team in the World Cup, and his ability to play a complementary role next to other high-usage players could be useful for any version of the team.
---
Austin Reaves Admitted That Team USA Didn't Do Enough In The FIBA World Cup
Team USA was expected to win the FIBA World Cup, so the fact that they didn't even medal is wildly disappointing. Austin Reaves lamented Team USA's effort at the World Cup, simply stating that the team didn't do enough to win.
"We lost. I mean, you could go down the line of things that you could do every basketball game, win or lose to critique yourself, we just didn't do enough."
This take from Austin Reaves makes absolute sense. The team had far too much talent to lose the way they did: Anthony Edwards, Jaren Jackson Jr., Tyrese Haliburton, and Brandon Ingram were all selected to the All-Star game during their careers, and most would agree that they are playing at an All-Star-level right now. Hopefully, Team USA will be able to win the 2024 Olympics and send a better team that works well with one another.
---
Austin Reaves Was Also Recruited To Play For The German National Team
Before he committed to play for Team USA, Austin Reaves was also recruited to play for Germany. In fact, Reaves revealed that Dennis Schroder was recruiting him all year to join Germany instead of Team USA.
"Dennis was obviously all year asking me about playing for the German team in the future, and I was open to it. Obviously, I told him straight up that I wasn't going to play this summer because I wanted to rest and we had a long run, It was my first postseason run, and then the US opportunity presented itself."
Though Team Germany did win the World Cup, Austin Reaves' long-term prospects will definitely be better with Team USA. He is more likely to win Olympic medals that way, as he will play with the best superstars in the world.
We sincerely appreciate and respect you as a reader of our site. It would help us a lot if you follow us on Google News because of the latest update.
Thanks for following us. We really appreciate your support.