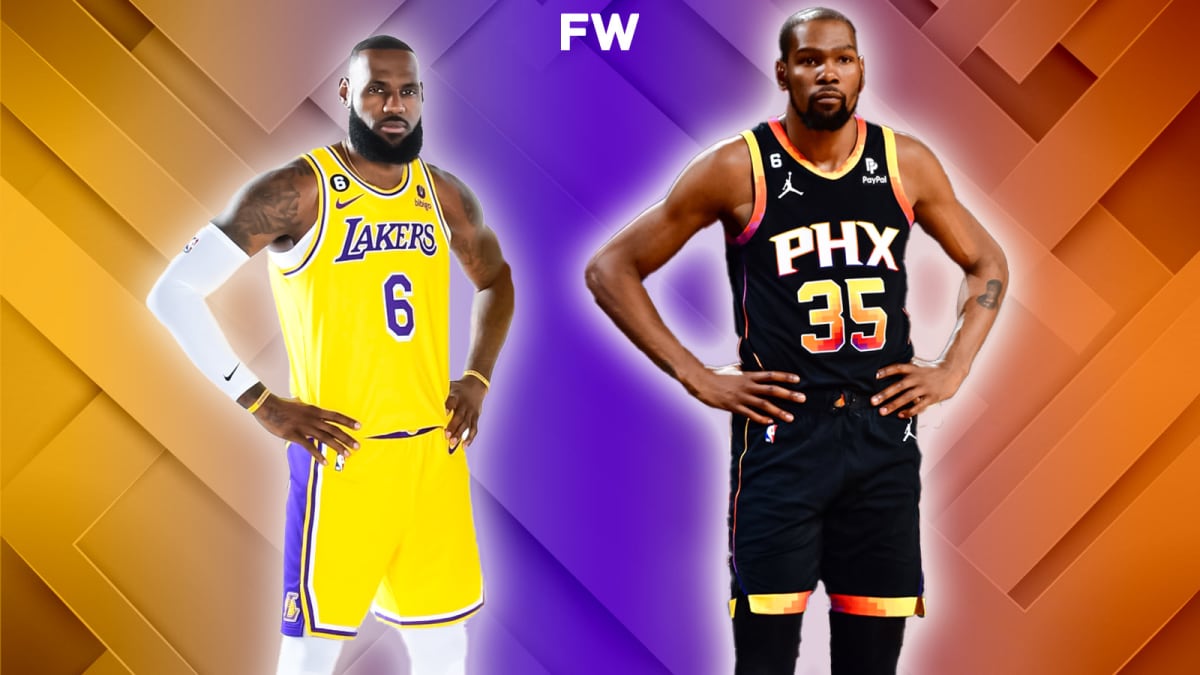 Angel Reese exploded on the national stage earlier this year with LSU
Reese was asked to pick between some NBA and WNBA legends recently
She was required to choose between LeBron James and Kevin Durant in one of them
LSU superstar Angel Reese had to answer some difficult questions recently from Sports Illustrated, and one of them was to make her pick between LeBron James and Kevin Durant. In what was a surprise to many, Reese went with Durant over James.
Reese chose Durant over WNBA stars like Candace Parker and A'ja Wilson as well. Shaquille O'Neal is an LSU alum, so that could be why the 21-year-old went with him over the Phoenix Suns superstar, but Ben Simmons wasn't quite as fortunate.
---
Why Did Angel Reese Pick Kevin Durant Over LeBron James?
There were heated debates at one point on who was greater between LeBron and Durant, but that's very much a thing of the past now. James is now almost universally regarded as the greater player among the two, with their stats and accolades making that quite clear.
LeBron James' career stats: 27.2 points, 7.5 rebounds, 7.3 assists, 1.5 steals, and 0.8 blocks per game
Kevin Durant's career stats: 27.3 points, 7.1 rebounds, 4.3 assists, 1.1 steals, and 1.1 blocks per game
LeBron James' accomplishments: 4x NBA champion, 4x NBA Finals MVP, 4x MVP, 19x All-Star, 13x All-NBA First Team, 3x All-NBA Second Team, 3x All-NBA Third Team, 5x NBA All-Defensive First Team, 1x NBA All-Defensive Second Team, 1x NBA scoring champion, 1x NBA assists leader.
Kevin Durant's accomplishments: 2x NBA champion, 2x NBA Finals MVP, 1x MVP, 13x All-Star, 6x All-NBA First Team, 4x All-NBA Second Team, 4x NBA scoring champion.
When it's so obvious, why did Reese go with Durant? Well, the reason might be rather simple. Durant was actually one of the players Reese modeled her game after, and when you learn that, you get why she made that pick. Interestingly, Simmons, Parker, and Wilson were the other players that she modeled her game after.
Reese would be hoping to follow in the footsteps of Parker and Wilson and become a superstar in the WNBA. In her junior season with LSU, she averaged 23.0 points, 15.4 rebounds, 2.3 assists, 1.8 steals, and 1.6 blocks per game. She went on to lead LSU to the National Championship and was crowned Most Outstanding Player.
While she modeled her game after Durant, Reese isn't the greatest shooter by any means, having shot just 16.7% from beyond the arc last season. Still, she looks set for big things in the future and will enter the WNBA in 2024.
---
Shaquille O'Neal Called Angel Reese The Greatest Athlete To Come Out Of LSU
O'Neal was a force of nature at LSU and in three seasons, averaged 21.6 points, 13.5 rebounds, 1.7 assists, 1.2 steals, and 4.6 blocks per game. He was the SEC Player of the Year twice as well, but O'Neal believes Reese is now the best athlete to come out of LSU.
The reason for that? Well, she led the college to the national championship, something O'Neal never managed to do. Joe Burrow also led LSU to a national championship in football, but Shaq says he isn't a better athlete than Reese.
LSU and Reese will now look to defend their title next season, but it won't be easy. The last team to win back-to-back titles was UConn, who won four in a row from 2013 to 2016.
We sincerely appreciate and respect you as a reader of our site. It would help us a lot if you follow us on Google News because of the latest update.
Thanks for following us. We really appreciate your support.