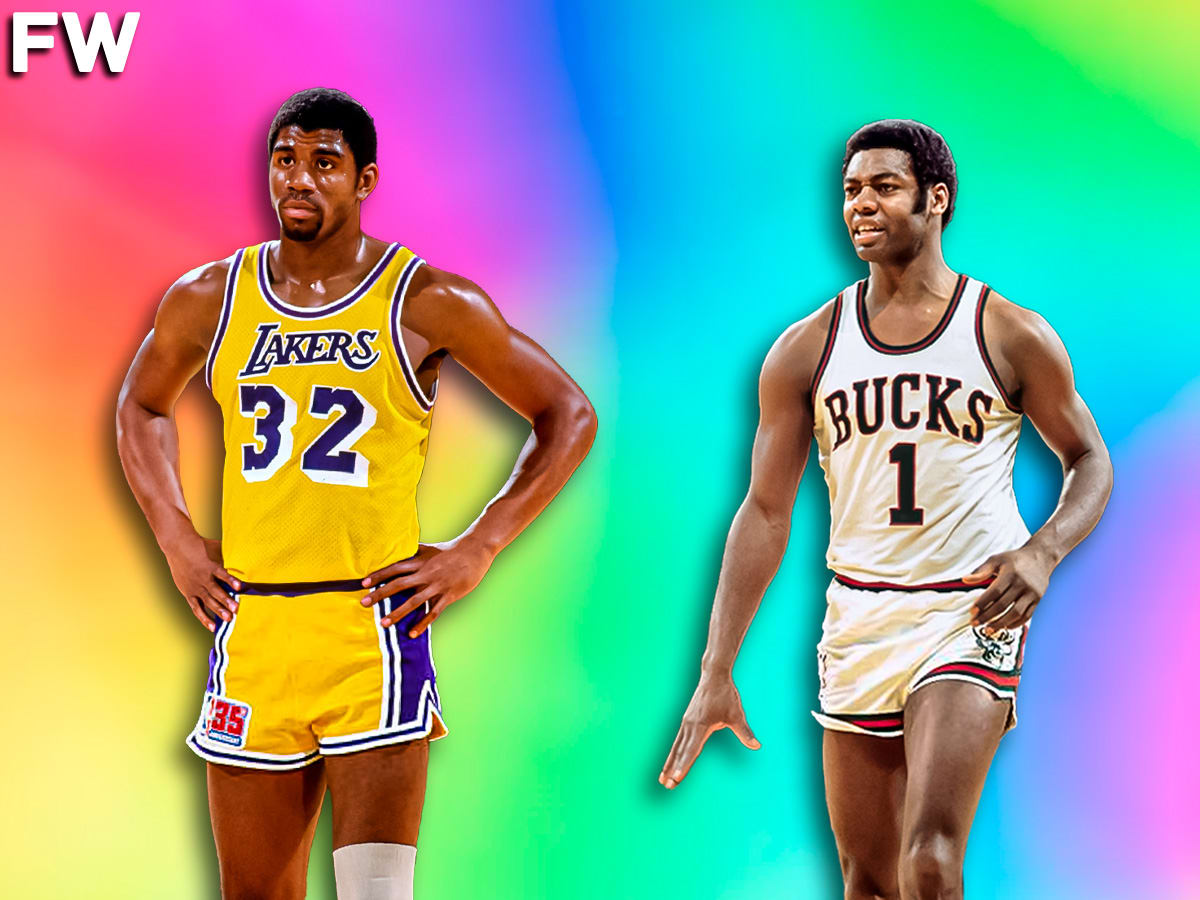 Kareem Abdul-Jabbar selected Magic Johnson as the GOAT PG
Previously, the center picked Oscar Robertson
Stephen Curry is also in the conversation for the best point guard ever
The GOAT PG debate has been more of a topic as of late, as Stephen Curry won the 2022 championship and is heading toward the latter stages of his career. Typically, Magic Johnson is viewed as the best PG ever, but some believe that Stephen Curry has reached his level.
Recently, we saw Kareem Abdul-Jabbar say that Oscar Robertson is the GOAT point guard, rather than Magic Johnson or Stephen Curry. However, the legendary center has subsequently changed his pick, stating that he cannot put anyone ahead of Magic Johnson.
"I picked Oscar Robertson. I should've said Magic Johnson should get the priority. Because I played with him, we won 5 world championships together. And he's my best teammate ever. I can't put anybody else in front of him."
There is no doubt that Abdul-Jabbar's take on Robertson was viewed as controversial, as his former Bucks teammate did not achieve as much as Curry and Johnson in terms of team success. With that being said, Oscar Robertson could rightfully be considered the greatest point guard of his era. Still, Magic Johnson is most people's pick in this debate, and for good reason.
Magic Johnson was stellar during his career, averaging 19.5 points, 7.2 rebounds, and 11.2 assists per game while shooting 52.0% from the field. He is arguably the best passer ever winning four assist titles, and it is easy to see why many believe that he is the greatest point guard of all time.
---
Magic Johnson Has Many Supporters In The GOAT PG Debate
There is no doubt that a lot of former players back Magic Johnson in the "best point guard ever" debate. Eddie Johnson, a former player and NBA announcer once passionately explained why Johnson is the GOAT PG.
"He's the greatest point guard to ever walk the face of this earth. He averaged 11 assists for his career. He's the top… With the injuries he already had and the HIV, this man was a born winner… What Magic has done to the league and his he changed this league, give that man his due."
During his time in the league, Magic Johnson won three MVP awards, three Finals MVP awards, and five NBA championships. He was the driving force behind the Showtime Lakers, and it is clear that Johnson's exploits have left a lasting impression on the public.
---
Draymond Green Thinks Stephen Curry Is The GOAT PG
Though the majority of the public still thinks that Magic Johnson is the best point guard ever, Stephen Curry has made a very good case for himself in that regard. Once, Draymond Green explained why Stephen Curry has surpassed Magic Johnson as the greatest point guard of all time, citing the fact that Curry changed the entire game.
"What he's done to the game of basketball, which I think is an even greater compliment than what you've done for the game… how can he not be? It's a very easy one for me. I gotta roll with the dawg that I rolled in with and that's Steph Curry."
There is no question that Stephen Curry is a spectacular player, who is the second-best player of this era behind LeBron James. Still, he has to win at least one more championship and Finals MVP award to convince the majority that he is truly the GOAT PG.
We sincerely appreciate and respect you as a reader of our site. It would help us a lot if you follow us on Google News because of the latest update.

Thanks for following us. We really appreciate your support.