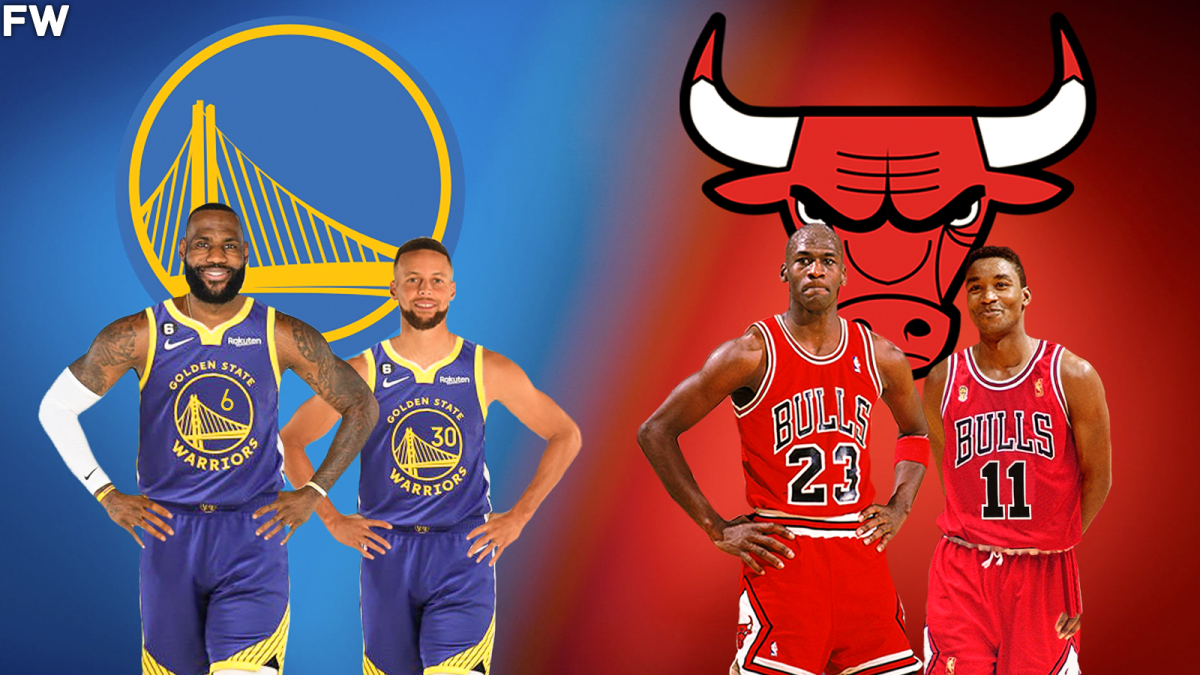 LeBron James potentially joining the Golden State Warriors next season is one of the hottest topics of discussion in the NBA community right now.
James has openly stated that he'd love to play with Stephen Curry and Draymond Green. But how would that impact the King's legacy in the NBA? According to ESPN's Michael Wilbon, James should stay where he is. He explained his point by sharing that Michael Jordan would never team up with his biggest rival, Isiah Thomas. So, James should join forces with Curry, either.
"I don't need to see that," Wilbon said. "You know what I never wanted? I never wanted when the Bulls lost to Pistons, I never sat around going, 'Well, if Jordan played with Isiah and Buddha and that big thug Bill Laimbeer.' I never thought about that. Play where you play. Get it done where you are. Yes, I'm old and mean. … Win where you are. If you're the GOAT, why do you need Steph Curry?"
(Starts at 2:30)
LeBron James and Michael Jordan are regarded as two of the best players of all time. But apart from the obvious disparity in their resumes, many also hold LeBron's decision to form a Big 3 with the Miami Heat against him.
Now, more than a decade later, if LeBron James joins Stephen Curry and the Warriors, it would essentially shut down the GOAT debate for most fans out there.
---
Michael Jordan Revealed He Would've Never Called Larry Bird And Magic Johnson To Form A Superteam
Whether fans like it or not, the current NBA is full of superteams. It has become the new normal for superstars if they cannot win titles while playing for their team.
Most blame LeBron James for bringing this culture to the NBA when he formed a superteam in Miami with Dwyane Wade and Chris Bosh.
Michael Jordan was once asked about his thoughts on James' decision to do so. The Chicago Bulls legend claimed that he'd never do something like that with Larry Bird and Magic Johnson.
"There's no way I would have called up Larry and called up Magic and said, 'Hey, let's get together and play on one team.' But things are different, I can't say that's a bad thing, that's the opportunity kids have today. I was trying to beat those guy, I don't know if they would have been on my team. If you look at the dream team, they were on my team, and it wasn't too much of [a] competitive thing. I'm a competitive guy, and I like to play against competitive players and see what happens from there."
MJ's competitiveness would have never allowed him to make such a decision. But we have seen LeBron join forces with superstars in the past and it won't come off as a surprise to many if he decides to do the same once again.
We sincerely appreciate and respect you as a reader of our site. It would help us a lot if you follow us on Google News because of the latest update.

Thanks for following us. We really appreciate your support.