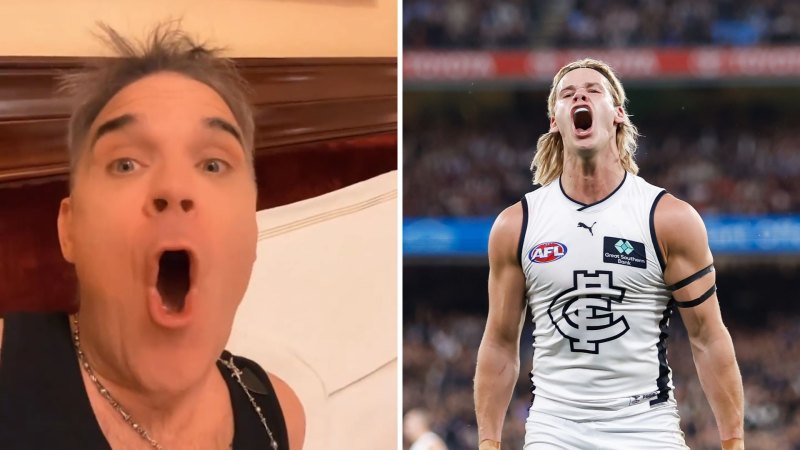 The celebration of Carlton's two-point semi-final win over Melbourne on Friday night has gone global, with music superstar Robbie Williams performing a musical tribute for Blues ruckman Tom De Koning.
The English pop star recorded himself singing "De Koning's in the air" to the tune of Australian singer John Paul Young's 1977 hit Love Is in the Air in a video posted to Carlton's social media pages on Saturday.
Carlton fans are flying high after Friday night's stunning last-gasp result at the MCG in front of more than 96,000 fans, which secured the Blues a spot in the preliminary final against the Brisbane Lions next weekend.
"My god," Williams was recorded saying after the win. "I can't believe it."
Loading
"De Koning's in the air, everywhere I look around. De Koning's everywhere, leaving bodies on the ground.
"And he's better than his brother and his better than his dad.
"There's only one Thomas De Koning and he's the best one we'll ever have."
Williams may appear to be a new passenger on the navy-blue bandwagon but he has been pictured in a Carlton guernsey as far back as 2012.