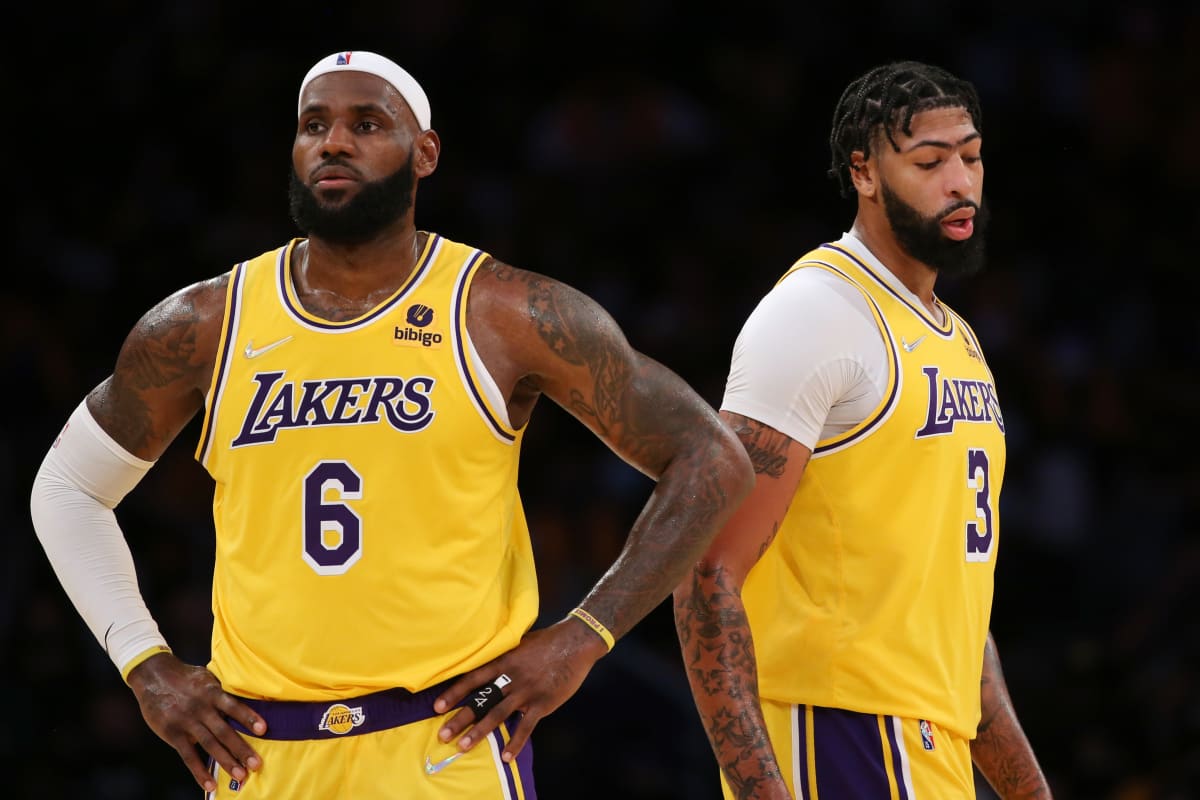 Charles Barkley claimed that Anthony Davis needs to become the best player for the Lakers
Barkley cited LeBron James aging as the reason for Davis to take over
The Lakers will be contenders next season
The Los Angeles Lakers had a decent season last year, making the Western Conference Finals despite originally entering the postseason as a play-in tournament team. However, the team was subsequently swept by the Denver Nuggets.
It is unclear whether the Lakers can still win a championship with LeBron James at the helm, as the last time they did so was in 2020. In fact, Charles Barkley claimed that LeBron James needs to tell Anthony Davis to be the best player on the Lakers, as he is getting older.
"At some point, LeBron gonna have to say 'AD… damn… I'm 100 years old. It's about time for you to be the best player'. You are in your prime."
It is unfair at this point, to expect LeBron James to lead the Los Angeles Lakers to a championship. Though he is still playing at an All-NBA level, he will turn 39 years old in December, and it is definitely time for Anthony Davis to take over. Davis has the talent to be an MVP, but he needs to be consistently dominant to be considered for the award.
This past season, Anthony Davis averaged 25.9 points, 12.5 rebounds, and 2.0 blocks per game for the Los Angeles Lakers. It is fair to say that Davis is a DPOY-level talent with great scoring, but the Lakers will need him to elevate his play even further if they are to win the championship.
---
The Main Knock On Anthony Davis Is His Availability
Though everyone knows how talented Anthony Davis is, the one concern everyone also has with Davis is his durability. He only played 56 games during the 2022-23 season, which is obviously below the new requirement of 65 games to be an All-NBA player. In fact, previously, Stephen A. Smith stated that he doesn't believe Anthony Davis can stay healthy.
"I don't believe in Anthony Davis in terms of his availability, I'm not talking about his skill set, I'm not talking about whether he cares or not, I'm talking about injury-prone, sporadic. There's something going on with him… It's like this brother ate a healthy meal one day and a bag of Skittles the next."
Hopefully, we will see Anthony Davis remain healthy during the next regular season and play at an MVP level. He is one of the best players in the league when he's on the court, and the key is simply being able to stay there.
---
Anthony Davis Doesn't Want To Play The Center Position Frequently Next Season
It seems as though Anthony Davis understands that he needs to be more available for the Los Angeles Lakers. The big man clearly wants to reduce wear and tear on his body, and Davis has already told the Lakers that he doesn't want to play the center position next season. Playing less center during the regular season could improve his durability, though the team would have to sacrifice some of its spacing to make it work. Unless, of course, they decide to play Christian Wood heavy minutes.
It remains to be seen how many games Anthony Davis will end up playing at center next year. Even if he doesn't play the C position in the regular season, Davis is likely to be willing to do so in the playoffs, and we'll see what ends up happening in the future.
We sincerely appreciate and respect you as a reader of our site. It would help us a lot if you follow us on Google News because of the latest update.

Thanks for following us. We really appreciate your support.