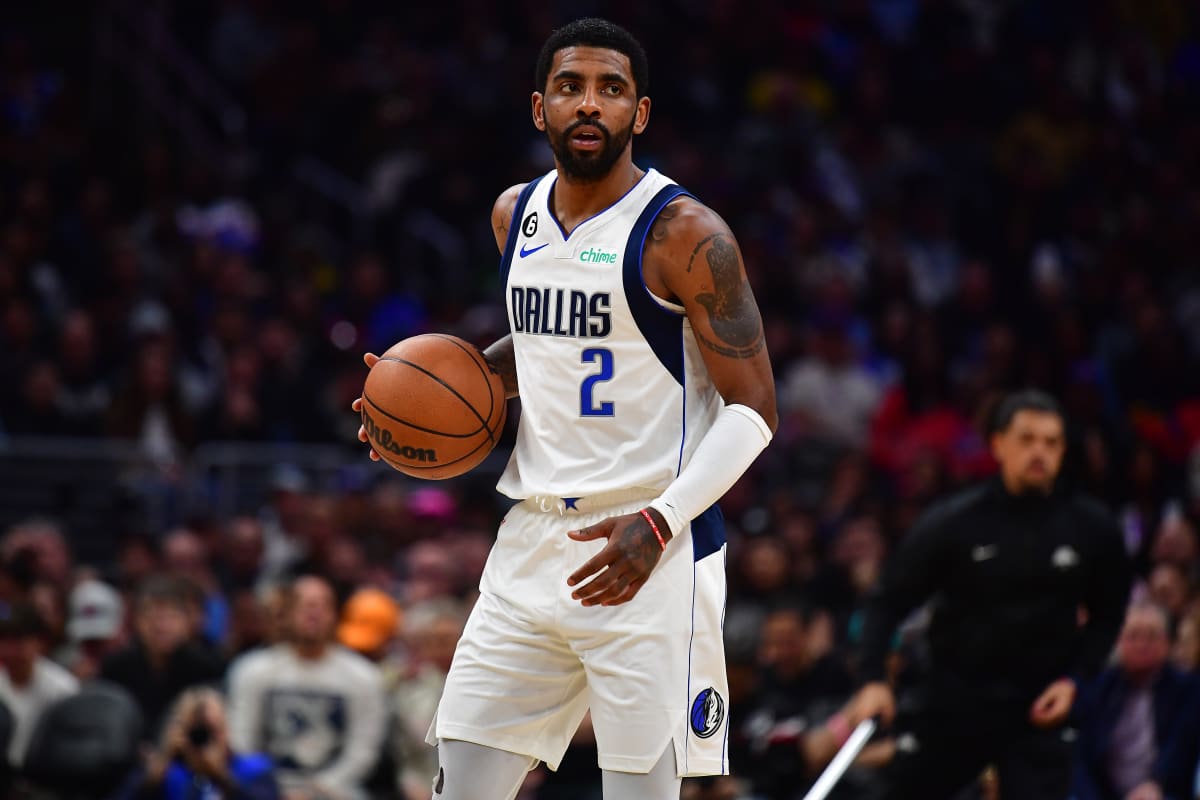 Kyrie Irving's future has been one of the biggest talking points in the NBA world ever since the Los Angeles Lakers were swept by the Denver Nuggets.
It was reported recently that LeBron James wants Irving as the third star for the Lakers and Stephen A. Smith was asked on Get Up if it makes sense for the team to pursue Kyrie.
"It does not make sense to me from the standpoint of Kyrie's history but it does make sense to me in this regard. You know Anthony Davis is going to miss games. You know LeBron James is at a point in time in his career when he's going to miss games," Smith said. "Anything that you can do to make sure you have two of those players on the court at the same time while giving somebody else a break for the week or two weeks or whatever the case may be. Whatever facilitates that is what you can do… If two of the three can be on the court and you interchange those parts and give each other a breather throughout the season, yes it does work."
(starts at 3:29 mark):
This was actually the exact same reasoning behind the Lakers trading for Russell Westbrook in 2021 and it just didn't work. Kyrie though is a much better fit as he is a great shooter who doesn't need the ball nearly as much as Westbrook in order to play well.
There is an argument to be made that with this new roster, the Lakers don't necessarily need another star to stay afloat in the regular season, even if one of LeBron or Anthony Davis is out. Despite LeBron missing a significant amount of time, the Lakers still had the best record in the West after the All-Star break. Now, if both of them miss time, then they're in trouble but that would be the case even if Irving was on the team, as he alone isn't going to be enough to win games. The Lakers have a somewhat simple choice on their hands here. Either they go for Kyrie to have three stars which makes them very top-heavy, or they bring back this roster which ensures they have a lot more depth.
---
Kyrie Irving Doesn't Want People To Talk About His Free Agency
Irving hasn't really spoken much about his future but he did say he is in no rush to make a decision and asked fans to not pay attention to what the media is saying. He then sent a message to NBA fans saying they need to stop bringing up his free agency all the time on social media.
Smith actually reacted to Kyrie's comments during this appearance on Get Up as he told Irving to quit if he has such a problem with the media speculating about his future. These two have had their issues in recent times and Irving certainly wouldn't have appreciated Smith telling him to basically retire.
We sincerely appreciate and respect you as a reader of our site. It would help us a lot if you follow us on Google News because of the latest update.
Thanks for following us. We really appreciate your support.