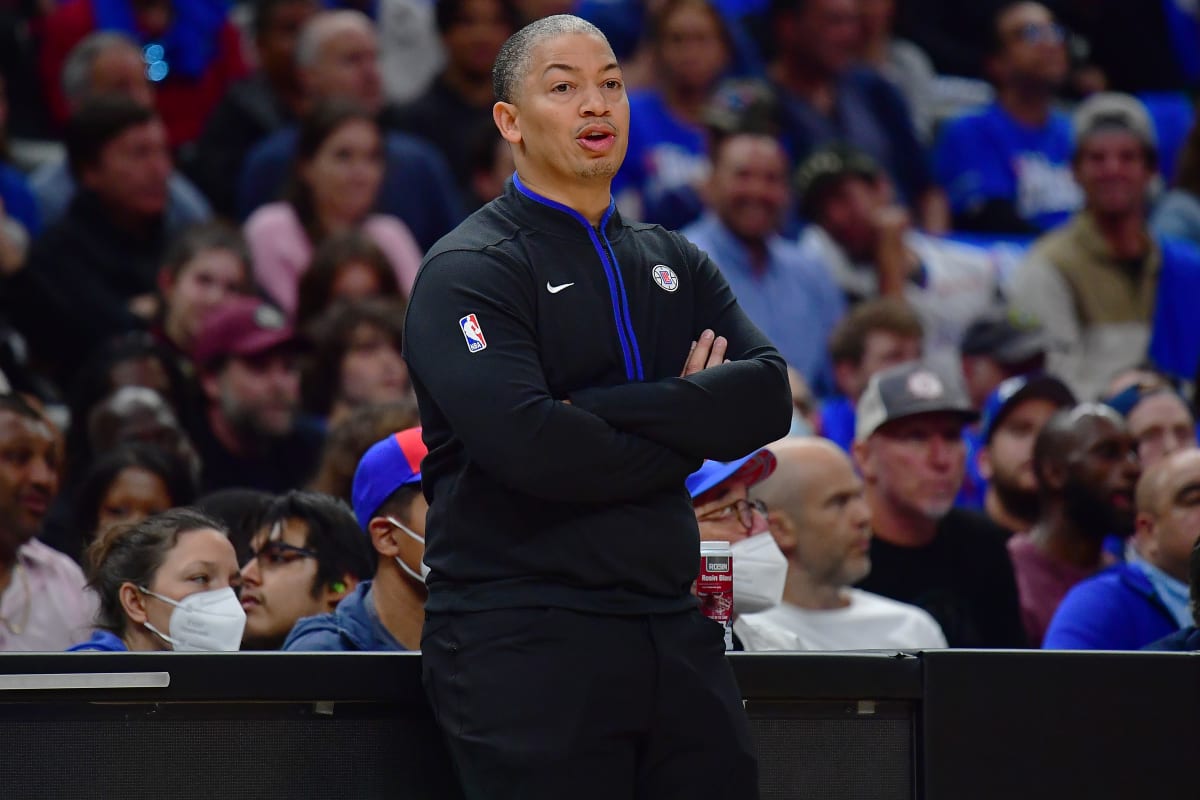 Tyronn Lue is one of the best head coaches in the NBA today, so it isn't a surprise that he has been linked with a lot of the good openings around the league.
Right after the Phoenix Suns fired Monty Williams, a report emerged that they were interested in luring Lue from the Clippers, but it appears he isn't going anywhere, as per Ian Begley from SportsNet New York.
"The Suns, according to reports, have interest in Clippers head coach Ty Lue," Begley wrote. "But multiple people with knowledge of current coaching searches expect Lue to remain with the Clippers and not be a viable option for any current openings. Lue is currently under contract with the Clippers."
It is not really surprising that the Suns weren't able to get Lue. It didn't look like he was on the verge of wanting out after their season ended and team president Lawrence Frank made it clear they wanted to keep him. The Clippers probably believe that if their two stars Kawhi Leonard and Paul George can stay healthy, then Lue is the right man to lead them to glory.
---
Who Will The Suns Hire Then?
Adrian Wojnarowski reported recently that the Suns will be interviewing Nick Nurse, Doc Rivers, Jordi Fernandez, and Kevin Young. Bill Simmons, who has a lot of ties in the NBA, has claimed that Young, who was their associate head coach under Williams, is the one who will get the job.
"From the producers of I told you Bronny (James) was going to USC six weeks ago, it's gonna be Kevin Young," Simmons said on his podcast.
This will be a very interesting hire from Phoenix. If Simmons is right here, then that would also mean that the two Suns stars Devin Booker and Kevin Durant were fine with Young getting the job, which is a bit puzzling.
The window of title contention isn't a big one for the Suns and ideally, you'd want an experienced head coach who has led teams to a title, as Nick Nurse did with the Toronto Raptors. Their chances of success in the first year under Young don't seem great but then again, they'd know better than anyone else just how good of a coach he is.
We sincerely appreciate and respect you as a reader of our site. It would help us a lot if you follow us on Google News because of the latest update.
Thanks for following us. We really appreciate your support.